'Act of Desperation': Putin's Partial Mobilization of Russia Could Be His Undoing
Vladimir Putin's announcement of his country's first partial mobilization since World War II has raised questions over whether the move will help his invasion of Ukraine or even lead to his downfall.
Following Kyiv's counteroffensive, Putin has resorted to strong-arming his countrymen into joining a fight that Russians may have been happy to view through the prism of Kremlin-backed TV but may be more reluctant to join in the flesh.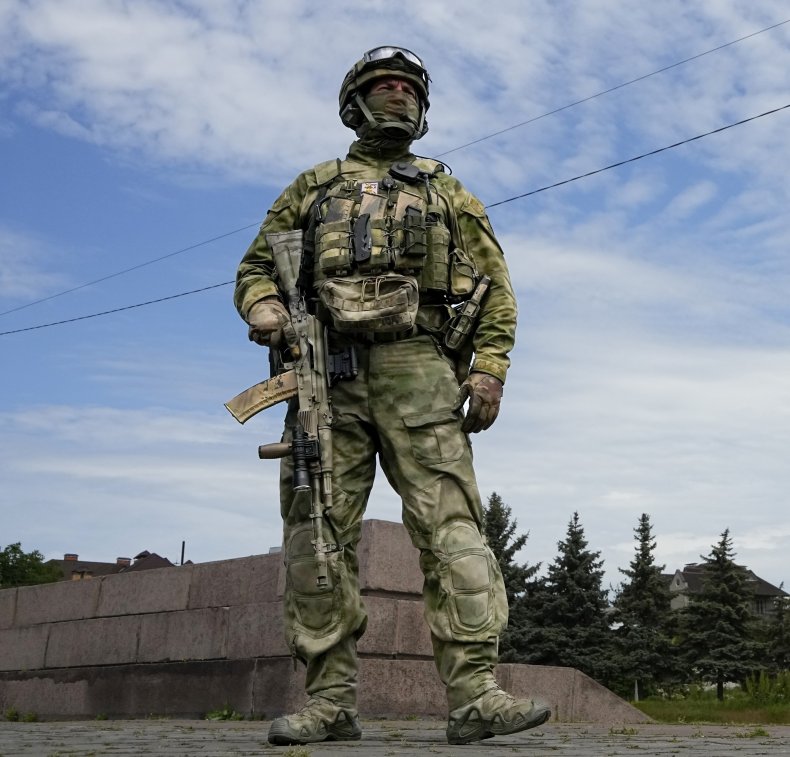 One expert told Newsweek that Putin's partial mobilization could be his "political undoing," while another said it was "highly unlikely" that the call-up of up to 300,000 reservists would make any immediate difference to Russia's fighting power.
Many see Putin's push to replenish troops, which follows criticism of the war effort by Kremlin-allied military bloggers and television panelists, as an admission of failure.
Dutch prime minister, Mark Rutte, said Putin's move, along with his backing of referendums in the Donetsk, Luhansk, Kherson, and Zaporizhzhia regions under Moscow's control to join the Russian Federation, was "a sign of panic."
These sentiments were echoed by the U.S. Ambassador to Ukraine Bridget Brink and the British Defense Minister Ben Wallace.
"I think it's an act of desperation," said Sean McFate, a military expert and U.S. Army veteran who is senior fellow at the Atlantic Council and an adjunct professor at Syracuse University's Maxwell School of Citizenship and Public Affairs.
"This is becoming his Vietnam or Soviet Afghanistan," McFate told Newsweek. "The West is trying to make this into a quagmire to erode his political domestic edifice of power.
"He's emptied all the jails and he's used up all the mercenaries, and now he is going to turn to core Russia," McFate said, referring to reports of convicts being called up and the role of the private army Wagner Group in fighting the Kremlin's war.
"This is a gamble because he's old enough to remember that, in the Soviet-Afghan War, the only successful peace protests in Soviet history were the mothers of the disappeared, of dead soldiers.
"This may ignite a political backlash that might be an ultimate political undoing," McFate said.
He added that Russia does not have the system used by the U.S. military for instance in Iraq and Afghanistan of relying on contractors, and so mobilization would help Putin in the short-term in low-density military specialties, such as IT and logistics.
But McFate said that those called up who fought on the frontline "would be just cannon fodder."
Military analyst Rob Lee tweeted that Putin's decree was one of the "riskiest political decisions he has ever made," adding that, while resisting a broader mobilization, it was "an acknowledgment that Russia's war was failing and a change had to be made."
Justin Bronk, senior research fellow at London think tank the Royal United Services Institute (RUSI), said it would take at least six months under normal conditions to get even former reservists to a state of combat readiness.
In the case of the Russian army, a large number of officers and instructors needed for training up new formations have either been killed or are still on the frontlines in Ukraine.
"Therefore it is highly unlikely that Russia can generate serious new fighting power from newly mobilized troops until at least mid spring or summer next year," Bronk told Newsweek.
He said that conscripts might be useful in boosting the Russian army's battered logistics system to increase the firepower available to units on the front line, "since even poorly trained personnel can still theoretically drive trucks and carry shells."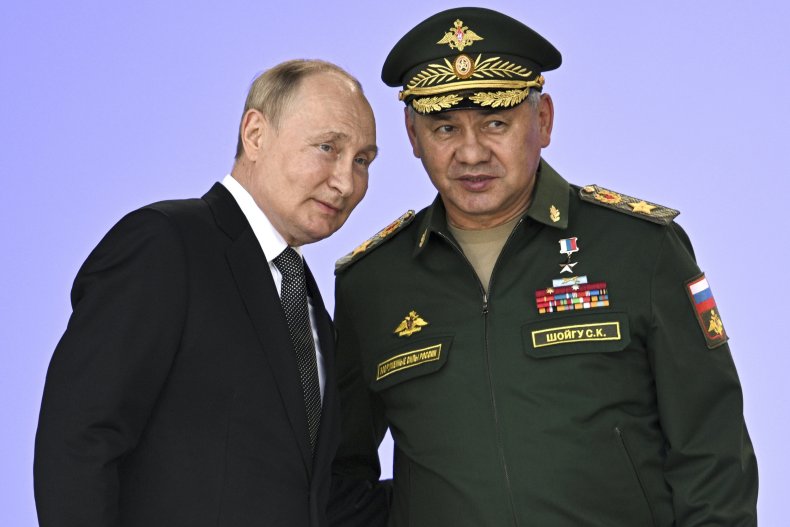 "Other deficiencies such as the ineffectiveness of Russia's air force and its dwindling stockpiles of precision munitions will be unaffected by mobilization, and the Ukrainian army will continue to hold the initiative for the foreseeable future," Bronk said.
Partial mobilization will also not solve the problems of dwindling supplies of long-range precision missiles and an air force that has failed to gain control of the skies. The move could also even further lower morale, which is reportedly at rock bottom.
"They won't be well equipped. They won't fight hard. They're just going to try and survive," said Dale Buckner, former Green Beret and CEO of the international security firm Global Guardian, which has intelligence teams on the ground in Ukraine.
"They're not going to fight for the guy to the right or left. They're not going to have that moral conviction that what they're doing is right and matters," Buckner told Newsweek, adding that he doubted that the new troops would be able to hold ground or take new ground.
Buckner said that the challenge for Putin following partial mobilization would be to train, equip and professionalize the troops. In the U.S., that would typically take nine to 12 months to reach a minimal level of competency and as long as two and a half years to be operating at a high level.
"The current force that went in was supposed to be the A-team. If this was the A team and they failed this materially, throwing 300,000 of the B,C, D and F team is not to do very much to move the needle. It's just fodder, it's a Band-Aid," Buckner said.
"I think it could be the trigger that sets them on a path of, ultimately, Putin failing and ultimately him being removed either by force or not. I think he's consolidated so much power that that won't be easy," Buckner said, "I don't think we're there yet. But I do think he's at risk."