Putin Made Russia 'Toxic Waste' for Investors With Ukraine Invasion: Expert
Russian President Vladimir Putin made his nation's economy a "toxic waste" for investors with his internationally condemned invasion of Ukraine, an economist has assessed.
Putin launched the unprovoked assault against Ukraine on February 24, drawing swift worldwide backlash and condemnation from the vast majority of the United Nations General Assembly members. The United States, Canada and Western European nations responded with harsh international sanctions targeting Russia's economy, as well as Putin and Moscow elite directly.
After a month of closure, Russia had a limited reopening of its stock exchange on Thursday. But with only a select number of companies allowed to trade, the U.S. dismissed the reopening as a "charade."
"After keeping its markets closed for nearly a month, Russia announced it will only allow 15 percent of listed shares to trade, foreigners are prohibited from selling their shares, and short selling in general has been banned," Daleep Singh, White House deputy national security adviser, said in a Thursday statement emailed to Newsweek.
Economists weighed in with their perspectives. Timothy Ash, an emerging markets strategist at BlueBay Asset Management, explained to AFP that Russian authorities were attempting to stabilize the domestic market. Ash said the "deeply managed" stock exchange reopening is "really only window dressing" as the Western sanctions prove "really painful."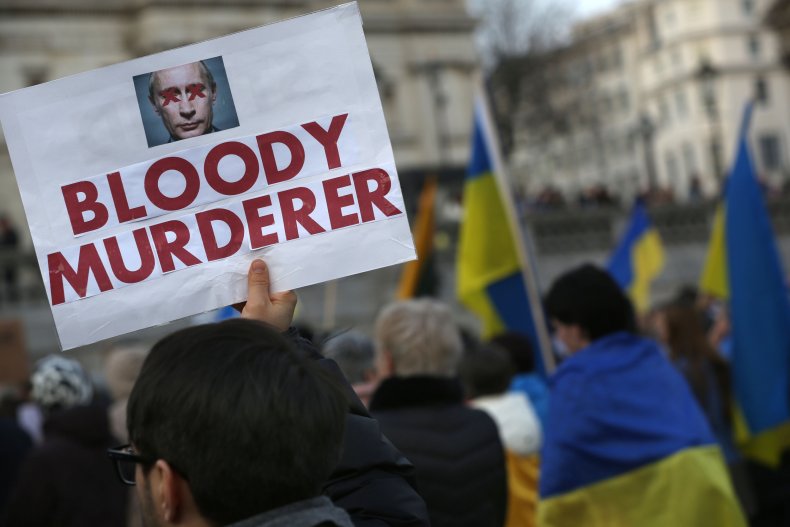 "Putin has made Russia like toxic waste," Ash assessed. He noted that foreign investors will be unlikely to want to invest in Russia moving forward, although the nation's "financial markets might stabilize in the short term."
The Russian stock exchange actually rallied by 11 percent on Thursday when it reopened, The Guardian reported. However, the shortened trading session only allowed a limited number of companies to resume trading and it ended the day just 4.4 percent ahead of where it closed at the start of the Ukraine invasion. Only 33 of the 50 securities on the rouble-denominated Moex index were allowed to trade. The RTS index of Russian companies quoted in dollars continued to be shuttered Thursday.
Analysts have said that Putin appears to have underestimated how the West would respond to his invasion of Ukraine. While Russia has worked for years to make its domestic economy sanctions-proof, the severity and rapid escalation of punitive financial steps was reportedly not expected by the Kremlin. Additionally, European and American companies have been shuttering their Russian operations in droves.
Moscow has attempted to downplay the impact of sanctions, but food costs have jumped and inflation has soared by 14.5 percent—the highest level seen since 2015. Earlier in March, Russia's currency—the rouble—fell to an all-time low.
Meanwhile, Russia's military offensive in Ukraine, after one month, appears to be largely stalled. While Putin reportedly believed that his forces would be able to take control of much of Ukraine within a matter of days, the Russian military has as of yet failed to take control of any major cities in the Eastern European nation. Russian forces have faced fierce resistance from Ukrainian soldiers as well as ordinary citizens—the vast majority of whom are staunchly opposed to Russian control of their country.
Newsweek reached out to the Russian embassy for comment.