Putin to Meet South Korea's President To Discuss Energy and North Korea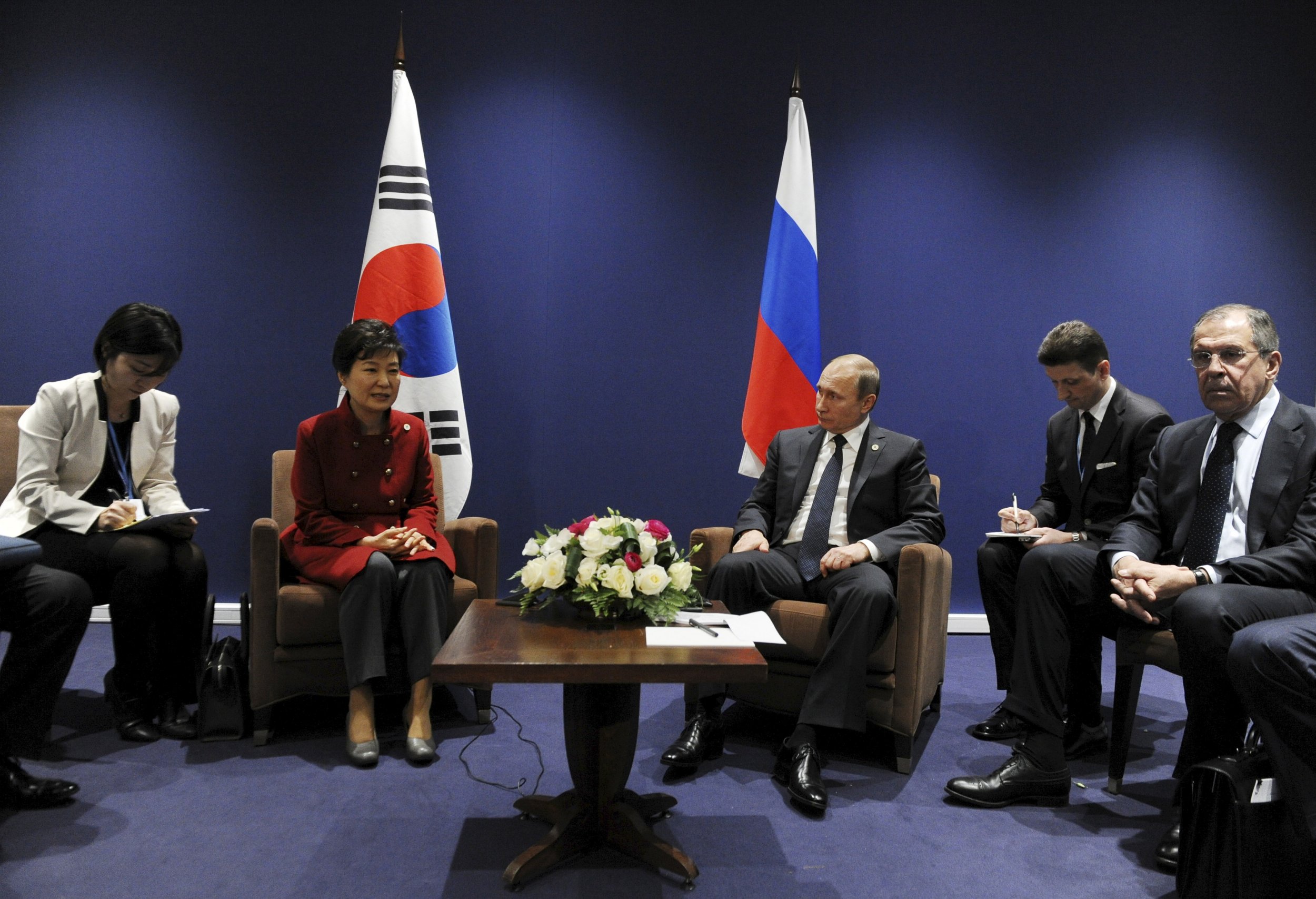 Vladimir Putin has invited South Korea's President Park Geun-hye to Russia for talks, the Kremlin announced Wednesday.
The leaders will meet in Vladivostok on September 3. The current agenda for their discussion is quite broad, although Park's spokesman has made clear that North Korea's nuclear proliferation will be among the issues discussed.
That is not all, however. Agnia Grigas, a Russian analyst with think-tank the Atlantic Council, says: "The discussion agenda of Vladimir Putin and Park Geun-hye will undoubtedly include discussions of gas exports. Russia has been eager to pivot its gas exports to Asia as the EU's demand for Russian gas slows while Brussels pursues tough regulatory requirements for Gazprom in the European energy markets and the geopolitical crisis over Ukraine continues."
"Meanwhile, South Korea has been eager for Russian piped gas since the 1980s and 1990s and has also expressed interest in participating in Sino-Russian gas projects," Grigas adds. He says that a pipeline from Russia to South Korea is still a challenge. "Tensions between North Korea and South Korea hinder an onshore pipeline through the Korean peninsula, while the costs of an offshore pipeline from Russia directly to South Korea are prohibitive."
The two meet at a time when North Korea's military activity is raising concern in Seoul and in the U.S., as the two prepare for a deployment of the U.S. Terminal High-Altitude Area Defense system. Russia, North Korea and China oppose the deployment.