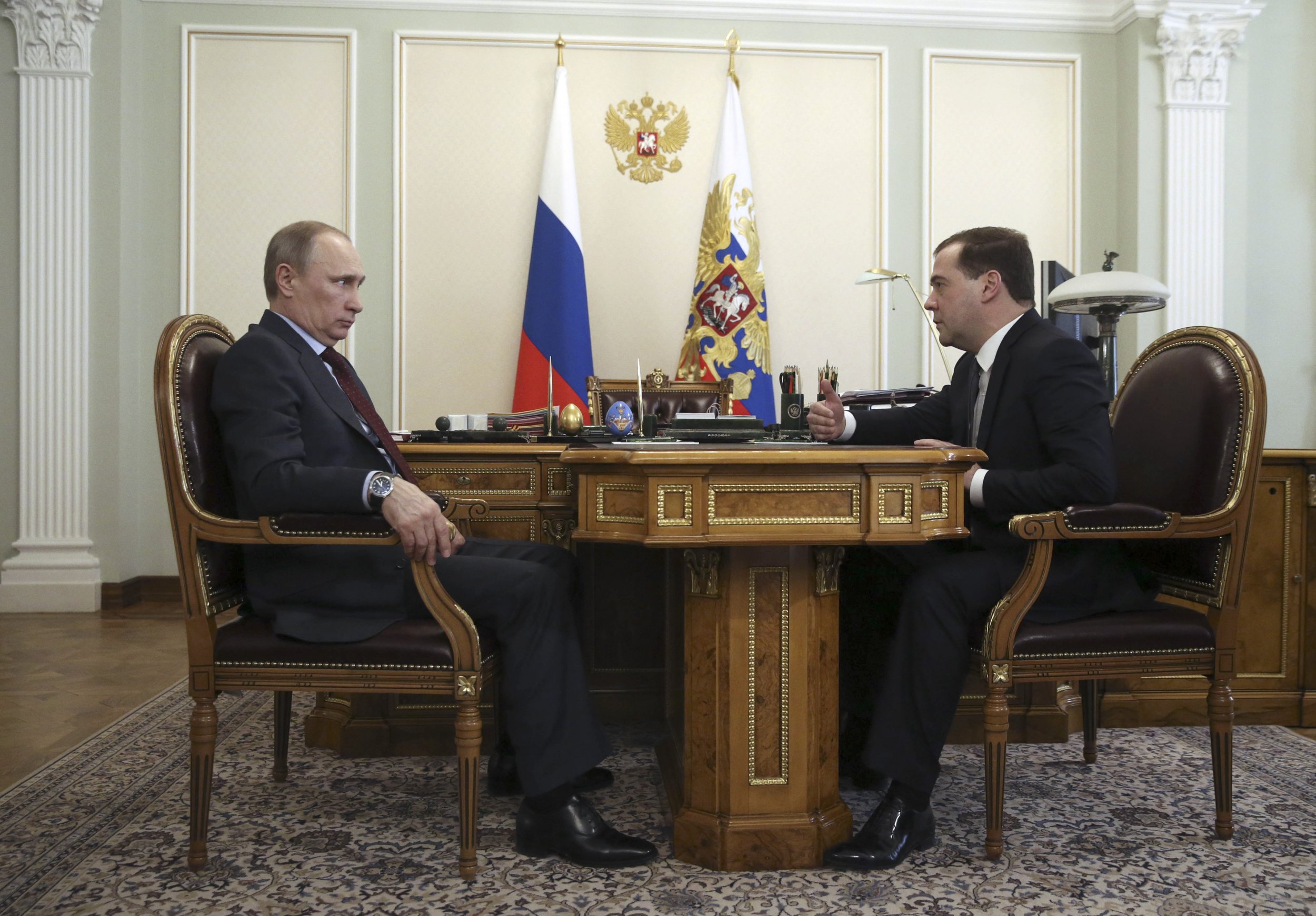 Russian President Vladimir Putin has urged Prime Minister Dmitry Medvedev to capitalize on recent gains made by the ruble despite the price of oil continuing to drop, the Kremlin reported Tuesday.
Russia is in the midst of a recession, following a colossal devaluation of the ruble in 2014 and a drop in the price of oil. Moscow's ban on selected imports from Europe has also hurt the regular supply of many grocery products, while prices have increased.
The ruble has steadily recovered since January; however, the crude price of oil per barrel has stuttered, resulting in the lowest correlation between the two in almost a year.
As a result, the stronger ruble is costing Russia oil revenue, with Putin calling Medvedev for a meeting in the Black Sea town of Sochi to discuss some way of bridging the gap.
"The government is starting active work on the budget," Putin said. "We are returning to three-year planning. I hope all the factors will be taken into account in the near and mid-term perspective."
Medvedev said that the Russian government is already working on the budgets for 2017, 2018 and 2019, thereby beginning three-year forecasting. Neither Putin nor Medvedev said if they were considering weakening the ruble to retain a higher ruble price for oil.
However, as promised to Putin, Medvedev announced a series of meetings with different ministers from his cabinet on Wednesday, taking their input on how to plan three annual budgets by the fall, state news agency Itar-Tass reported.
The budget will be approved later than usual, in November not in October as it is usually.