Putin Offers Few Clues About His Plans for Ukraine in Victory Day Speech
Russian President Vladimir Putin on Monday addressed his country during a speech that connected Russia's war in Ukraine to World War II while also signaling the current conflict's long road ahead.
Putin spoke during Russia's Victory Day parade on Moscow's Red Square. The annual event commemorates Russia's defeat of Nazi Germany and the end of World War II in Europe. This year he referenced the Ukraine war multiple times in his comments, calling the "special military operation" an attempt to "denazify" the neighboring country.
Before his address, many people expected the Russian leader to use the occasion to possibly announce a full mobilization of his forces in Ukraine or to make a formal war declaration. Though no such major announcements were made, Putin did continue to justify his invasion.
Anatol Lieven, a senior fellow at the Quincy Institute for Responsible Statecraft, told Democracy Now! that he felt Putin's remarks indicated that Russia is preparing "for a long, long campaign" against Ukraine. He also said the president attempted to paint the war as a battle against NATO and the United States.
In describing the war as a fight against Western powers, Putin "makes Russian defeat much easier to excuse, of course, and accept, and it really mobilizes Russian nationalism behind the campaign," Lieven added. "But also I think it's profoundly stupid as a strategy because it implies that the U.S. is at war, which it isn't."
"Putin now seems to want to transform his genocidal war into a frozen conflict in Ukraine," Paul Massaro, a senior policy adviser of the Commission on Security and Cooperation in Europe, tweeted in response to the Victory Day address.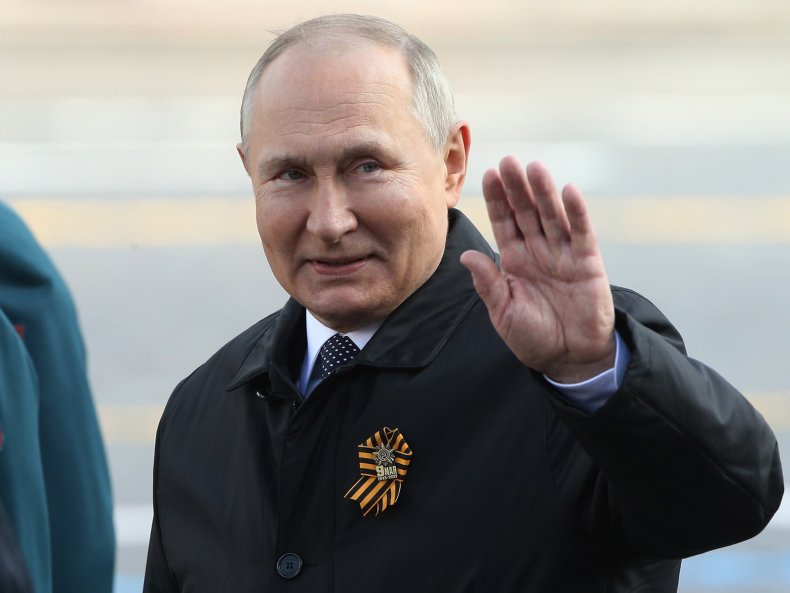 Phillips O'Brien, a professor of strategic studies at Scotland's University of St. Andrews, wrote on Twitter that Putin seemed "completely out of ideas."
"Without concrete steps to build a new force, Russia can't fight a long war, and the clock starts ticking on the failure of their army in Ukraine," O'Brien added.
"Putin knows he's losing: militarily, diplomatically, economically, informationally...it will get worse?" Mark Hertling, a military analyst and retired U.S. army officer, tweeted. "Putin can't spike the ball right now; he's looking for a way out?"
Russian-American author and columnist Max Boot also said Putin doesn't have much of a road forward in Ukraine and therefore couldn't declare any new strategic moves on Monday.
"Putin is trapped in a quagmire with no good options. That's why he didn't announce any new initiatives on Victory Day. He doesn't know what to do now," Boot tweeted.
Max Seddon, the Moscow bureau chief at the Financial Times, observed there were other clues in the Russian president's speech that he was possibly digging in for a long war.
"The biggest absentee from Putin's speech, though, was any actual 'victory.' He said Russian troops were fighting heroically in the Donbas, but didn't mention Mariupol or any other territories Russia has captured. And nor was there a sign when the invasion might actually end," Seddon wrote on Twitter.