Putin Officials Are Secretly Against Ukraine War, Ex-Spy Chief Says
Russian President Vladimir Putin is doubling down on his invasion of Ukraine, against the wishes of at least some of his top officials and influential oligarchs, according to one former NATO intelligence chief.
Mikk Marran, who headed Estonia's Foreign Intelligence Service from January 2016 until October 2022, told Newsweek that Putin's grip on power remains strong, even if some of those under him are entirely opposed to the war on Ukraine.
"I think that during my days at the service and even now, Putin has had quite a good grip on power," explained Marran, who now serves as the CEO of the Estonian State Forestry Management Centre.
But not all is rosy for the Russian leader, who has used his invasion of Ukraine to tighten control over domestic dissidents and allies alike.
"I think that the tensions are growing; definitely, we can see some signs there," said Marran. "There have been officials in the administration who have been very critical of, or against, the war. I can't tell you their names, but there were, and are, officials inside the Kremlin that are totally against the war."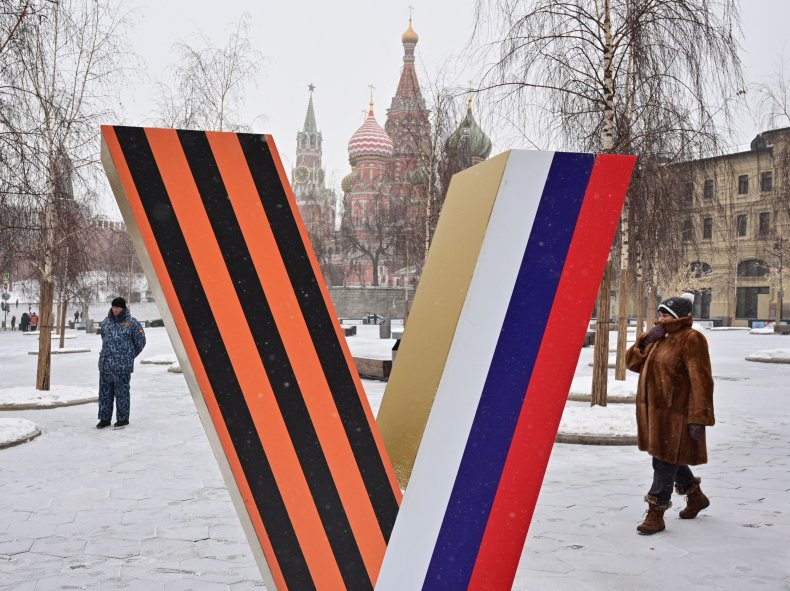 One senior Russian official has publicly disavowed the war is former United Nations representative Boris Bondarev, who resigned in May declaring he was "ashamed of my country." Even before the war, Moscow's top diplomat Foreign Minister Sergei Lavrov "repeatedly petitioned for permission to retire," according to veteran Russia-watcher Mark Galeotti.
The Washington Post reported in December there is "huge frustration among the people around him," citing one unnamed Russian billionaire who is in contact with top-ranking officials.
"He clearly doesn't know what to do," the source said.
Still, unhappy insiders seem committed to weathering the storm—or at least waiting for a better moment to move.
Influential figures within Russia's business community are unhappy, Marran said. On Wednesday, reports emerged that 15 top businessmen withdrew from the Russian Union of Industrialists and Entrepreneurs which had been slated to meet with Putin later this week. Among them, according to RBC, are billionaires Araz Agalarov, Leonid Fedun, and Alisher Usmanov.
"There are also oligarchs that are not very happy with the war," Marran said. "We see some tensions, but I wouldn't say that they can rock the boat too much at this point. The boat is rocking, kind of, but still, I think Putin has quite a good grip on power."
"In public, of course, they don't say anything," Marran said of the silent dissidents. "This would be a kind of death sentence for them, and for their career. It would not be a career enhancing thing to say. But in private conversations, in smaller groups, they were quite vocal."
Most of the power, Marran said, still resides within the Kremlin rather than among its powerful oligarch partners. Influential figures like Yevgeny Prigozhin have leveraged the war to their own political advantage, but most of Russia's billionaires are more concerned with their wealth.
"I would say that the Kremlin power circle has more impact than the business people," Marran said. "The oligarchs might be unhappy but they're still businessmen, worried about their businesses."
"In a case where we had more pressure from inside the Kremlin, from the intelligence services, then we could see something forming against Putin. But at this point, I don't see it happening in the near-term future."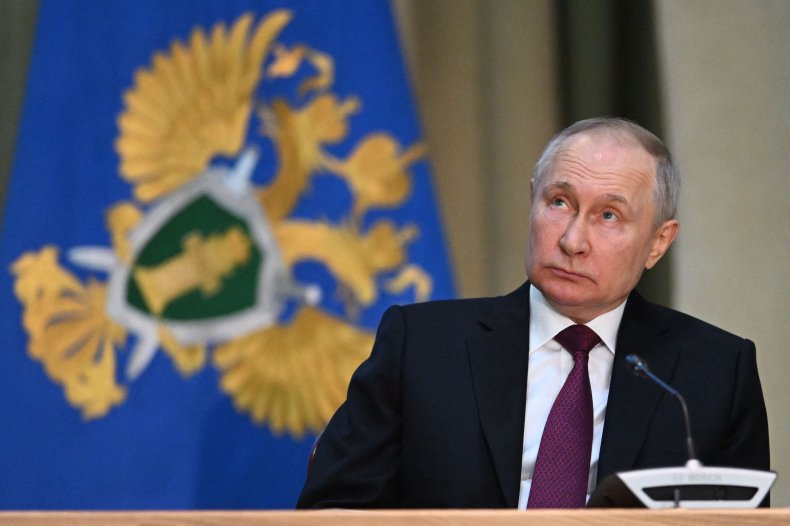 One year into the full-scale invasion, Russia's anti-war movement has been suppressed, the country's civil society and media sphere have proven too neutered to foment political opposition, and Moscow's lucrative fossil fuel export profits have shored up the country's increasingly isolated economy.
Rumors of Putin's terminal illness have thus far proved unfounded, and the leader's grip on the levers of power leaves little room for Kremlin palace intrigue, even after battlefield defeats in Ukraine.
"Russia is moving towards a total dictatorship," Estonia's Foreign Intelligence Service said in its 2023 report. "The prospects for the current regime collapsing and the country democratising are slim despite the problems caused by the war and Western sanctions. On the contrary, an even more radical faction is rising to the fore in Russia's ruling elite."
Putin and his top allies plan to outlast Ukraine (or more importantly Kyiv's Western partners) betting that international revulsion will ease and business interests will eventually trump political concerns, as they did after his land grabs in Georgia in 2008 and Ukraine in 2014.
Sanctions have not undercut the Russian economy as viciously as hoped, though recent figures show a ballooning budget deficit in part due to the European Union-G7 oil price cap, which some member states are already lobbying to slash further.
"The Russian economy is doing really, really badly," Marran said. "The financial status of the country is quite bad. Of course, Russia will never be bankrupt because it has huge resources—I mean oil and gas and so on—but still the financial system is not in a good place. And that will be noticed probably sometime in the future by the Russian population."
"We will see how it develops."
In a statement, Kremlin spokesman Dmitry Peskov told Newsweek: "The assertions of Estonian foreign intelligence can hardly be called professional. Most of them are simply wrong. Such a biased position, which is based on erroneous assertions, in many ways contributes to total Russophobia in Estonia and other Baltic states."
"In the presidential executive office, in business circles, discussions can be held on the special military operation and a number of security aspects," Peskov said.
"Nevertheless, this in no way affects that absolutely prevailing consolidation of both the state and society around the decision of the president to hold the special military operation. This is more than eloquently evidenced by the results of sociological research which are conducted by state and private services."
"The statement that the economy is doing badly is erroneous," Peskov added. "The economy is stable and the unprecedented sanctions not only failed to undermine it, but also did not cause a significant drop, which slightly exceeded 2 percent last year. And this year, the economy has already entered the trajectory of growth. Macroeconomic stability is 100 percent."
"The banking system is also completely stable. Demand for Russian energy resources is growing. The Russian Federation is confident in its intention not to recognize any price ceiling and will not sell resources to countries that recognize those price caps."
Update 03/16/23 10:45 a.m. ET: This article has been updated to include comment from Kremlin spokesman Dmitry Peskov.