Putin Promises to Protect Russians Indicted by Mueller Investigation, Says He'll Never Allow the U.S. to Extradite Citizens
Russian President Vladimir Putin promised on Sunday that he would not allow the 13 Russians indicted by special counsel Robert Mueller's investigation to be extradited to the United States.
During an exclusive interview with NBC News, Putin argued that the Russian nationals accused of meddling in the 2016 presidential election had not done so on behalf of the Russian government. Nevertheless, he promised that the individuals would never be sent to the United States.
"Never. Russia does not extradite its citizens to anyone," Putin told NBC when asked about the possibility of extradition. "Does the United States extradite its citizens to anyone?" he asked.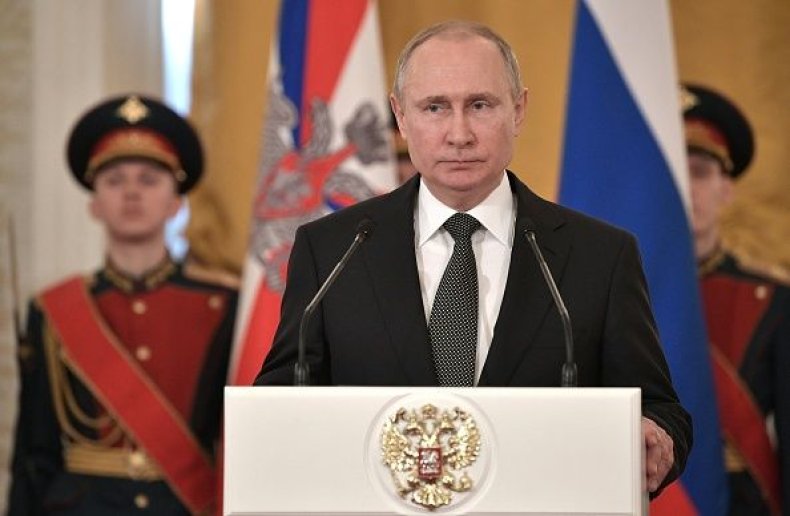 Russia's constitution forbids the extradition of Russian citizens in most cases, and the U.S. and Russia do not have an extradition agreement.
"In the Russian Federation it shall not be allowed to extradite to other States those people who are persecuted for political convictions, as well as for actions (or inaction) not recognized as a crime in the Russian Federation," the constitution reads.
The special counsel is investigating whether members of the Trump campaign collaborated with the Russian government to influence the 2016 election. The 13 Russians were indicted last month, with the indictment claiming that they had "communicated with unwitting individuals associated with the Trump campaign." The indictment says the indicted Russians worked for a troll farm called the Internet Research Agency, which used social media accounts to stir up racial tensions and divisive political issues with the intention of swaying the election results.
"Defendants, posing as U.S. persons and creating false U.S. personas, operated social media pages and groups designed to attract U.S. audiences," the indictment reads. "These groups and pages, which addressed divisive U.S. political and social issues, falsely claimed to be controlled by U.S. activists when, in fact, they were controlled by Defendants."
One of the men indicted was Yevgeniy Prigozhin, the owner of a catering company with the benign name Concord Catering.
In fact, Prigozhin has been nicknamed "Putin's chef" because of his close ties to the Russian political leadership and his ability to obtain lucrative government contracts. He is also the alleged owner of a company that uses Russian mercenaries to secure oil and gas fields in regions of Syria that have been seized from the Islamic State militant group (ISIS).