Russia on Tuesday announced its impending withdrawal from the International Space Station (ISS), severing one of its few remaining ties to the U.S. and several other nations.
The move was announced in a statement by Roscosmos, the Russian government's agency responsible for space travel and research. The nation's plan is to withdraw its cosmonauts from the ISS "after 2024" and commence building its own orbital station. It appeared to be another instance of Russia's increasing isolation on the world stage following the invasion of Ukraine.
"I think that by that time we will start putting together a Russian orbital station," Roscosmos chief Yuri Borisov said during a recent meeting with Russian President Vladimir Putin, according to the Moscow Times. "Of course, we will fulfill all our obligations to our partners, but the decision to leave this station after 2024 has been made."
During the meeting, Russian news outlet Interfax noted that Borisov called Russia's space situation "difficult" and affirmed that the planned Russian station would "raise the bar." He also discussed the sorts of space-based services that the station could help provide to the country, including navigation, communication and data transmission.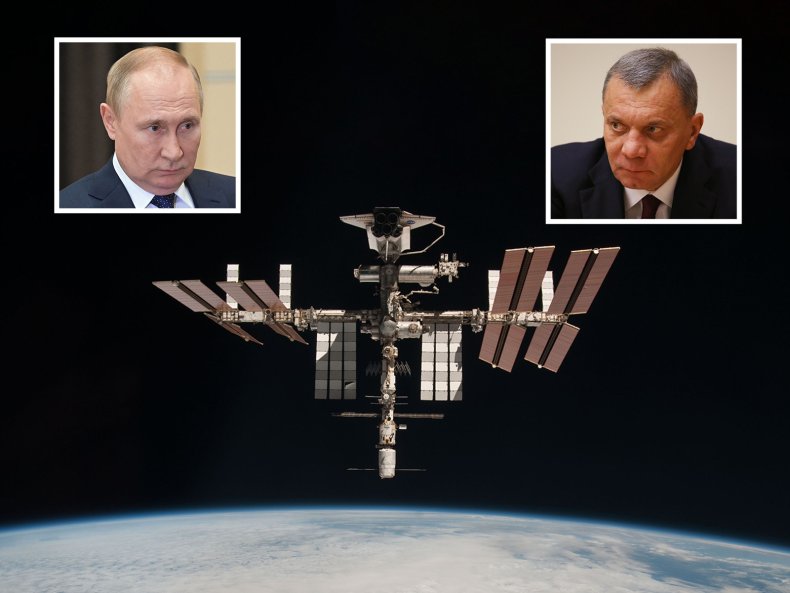 Launched in 1998, the ISS is an orbital research laboratory created with the participation of space agencies from five of the world's leading space agencies: NASA in the U.S., Roscosmos, Japan's JAXA, Europe's ESA, and Canada's CSA. The station is divided into two segments: one operated by Russia, and one operated by the U.S., the latter being divided among the other participating agencies.
Russia's involvement with the ISS has remained one of the few remaining spheres in which the country has cooperated with the U.S. diplomatically amid years of worsening relations. On July 15, NASA confirmed that it would be resuming flights to the ISS with Russia, despite the international turbulence caused by the war in Ukraine.
Robyn Gatens, ISS director at NASA, said during a press conference on Tuesday that the agency had not yet received official word from Roscosmos about its withdrawal from ISS and that she hopes the relationship between the two nations in space can continue. Dmitry Rogozin, former chief of Roscosmos, said in April that ISS relations could only be normalized if the U.S. removed "illegal sanctions" placed on Russia over the invasion of Ukraine.
In its report, Interfax cited a source claiming that Russia's proposed station could cost around $6 billion. This source was, however, unnamed and Newsweek could not verify the figure.
Alongside the announcement on Tuesday, Roscosmos also posted design specifications for the proposed station on its official Telegram page.
Newsweek reached out to NASA for comment.