Putin Shares His Thoughts on Who Carried Out Nord Stream Explosion
Vladimir Putin dismissed claims that the sabotage of the Nord Stream pipelines was carried out by Ukrainian activists and suggested that there was involvement from the United States.
The Russian president made the comments when asked about the blasts on September 26, 2022, on the gas conduit linking Russia with Europe.
Citing U.S. intelligence officials, Western media reports said there was evidence that pro-Ukrainian groups had been responsible for the explosions, although there was no evidence that it involved anyone in the Ukrainian government. Kyiv has vehemently denied involvement.
Putin told Russian state television that claims of a Ukrainian group were "complete nonsense" and that the magnitude and depth of the blasts could "only be carried out by specialists supported by the full power of the state."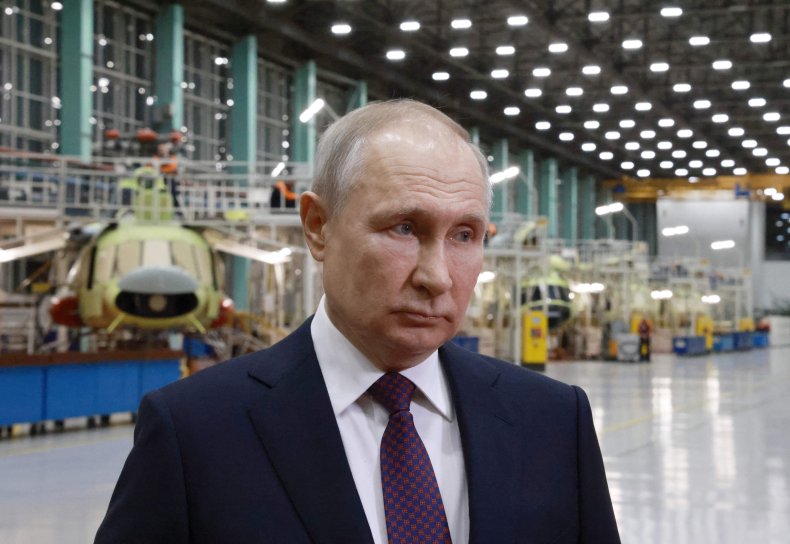 When asked whether he thought it was carried out by a western state, Putin replied, "it is always necessary to look for those who are interested. Theoretically, of course, the United States is interested in stopping Russian energy supplies to the European market and supplying their LNG, even if it is 25 to 30 percent more expensive."
Mystery still surrounds the explosions on the Baltic Sea pipes built by Russian state-controlled energy company Gazprom. The United States and NATO called the blasts "an act of sabotage" without directly accusing Moscow, which has in turn blamed the West.
The blasts took place in international waters but within the exclusive economic zone of Denmark and Sweden. The countries are still investigating the incident.
German media reported that investigators believe five men and a woman used a yacht hired by a Ukrainian-owned company in Poland to carry out the attack.
Thomas O'Donnell, a Berlin-based geopolitical analyst and global fellow with the Wilson Center think tank, recently told Newsweek that the attack on the pipelines could play into Putin's hands.
The Russian leader was accused of using energy as a weapon to weaken European support for Kyiv's fight against Russian aggression and part of this battle was believed to have included Gazprom temporarily shutting down Nord Stream 1 for repairs in August.
"He's tried cut off some long-term contracts through pipelines that are still intact and he'll be taken to the arbitration courts, mainly in Stockholm, which he will obviously lose," O'Donnell said.
"He tried to establish other cases for force majeure," he said, referring to claims of technical problems with compressors, which was denied by the operator Siemens. "So they have given him force majeure from the day it was blown up where he can't be held responsible by not sending it."
The German public has stood behind Ukraine in its fight against Russia but has had to face higher energy costs due to the country cutting its dependence on Russian energy at the beginning of Putin's invasion.
Putin also appeared to suggest that Germany was not independent when asked about Berlin's relative silence following the attack.
"Even European politicians themselves have repeatedly acknowledged publicly that Germany has never been a fully sovereign country after the Second World War," he told Russian TV, according to state news agency TASS.
Newsweek reached out to the German foreign ministry via email for comment.