Russia Perplexed by Nord Stream Pipeline Explosion Revelations
Claims that gas pipelines between Russia and Western Europe had been sabotaged by a pro-Ukrainian group have been dismissed by the Kremlin as a Western media ploy.
"This is not just strange. It smells of a monstrous crime," said Kremlin spokesman Dmitry Peskov in response to a report from The New York Times about who may have been behind September's Nord Stream attacks.
Six months on, mystery still surrounds the explosions on the Baltic Sea conduits which had been built by Russian state-controlled energy company Gazprom.
Moscow has blamed the West, while the United States and NATO called the attacks, which occurred in international waters but within the exclusive economic zone of Denmark and Sweden, "an act of sabotage."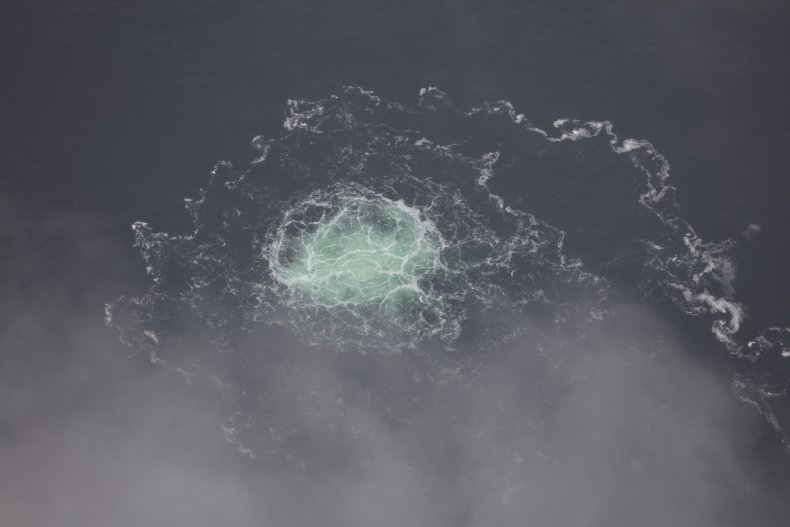 Copenhagen and Stockholm are still investigating the incident, but adding to speculation, American investigative journalist Seymour Hersh alleged on his Substack that an attack had been carried out at the direction of President Joe Biden.
Many media outlets did not cover Hersh's claims, which were leapt upon by the Kremlin but dismissed by the White House as "utterly false and complete fiction."
The Times report, citing U.S. intelligence sources, said there was no proof the attack on the pipelines was at the behest of Ukrainian President Volodymyr Zelensky or anyone in Kyiv's government circles.
Zelensky's senior aide Mykhailo Podolyak said Kyiv was not involved in the blasts and has no information about what happened. But Peskov said on Tuesday that "obviously, the authors of the attack want to divert attention. This is clearly a coordinated stuffing in the media," Russian state news agency RIA Novosti reported.
He questioned how U.S. officials can conclude anything "without an investigation" as he called for a "transparent" probe involving Nord Stream stakeholders, including Russia.
The sophistication of September's attack preceded European officials to say that it was probably state-sponsored. The Times said that their sources believed the saboteurs were likely to be from Ukraine, Russia, or a combination of the two—but not the U.S. or the United Kingdom.
Implications of Ukrainian involvement could have a negative effect on the support for Kyiv from the German public, which has been hit by higher gas prices as Berlin cut its dependence on Russian energy since the start of Vladimir Putin's invasion.
Putin had been accused of using energy as a weapon to weaken European resolve on backing Kyiv after Gazprom announced it would temporarily shut Nord Stream 1 in August for repairs for which there could be legal consequences.
Thomas O'Donnell, a Berlin-based geopolitical analyst and global fellow with the Wilson Center think tank, said that Putin had sought to restrict energy supplies in Europe before the winter to cause an energy crisis, even if mild weather scuppered this plan. However, the latest claims about the sabotage of the pipeline could play into his hands.
"If in fact, some non-state actors blew up the pipeline—whoever blew it up, whatever their intention was, they gave Russia a legally sound force majeure excuse not to send gas," O'Donnell told Newsweek.