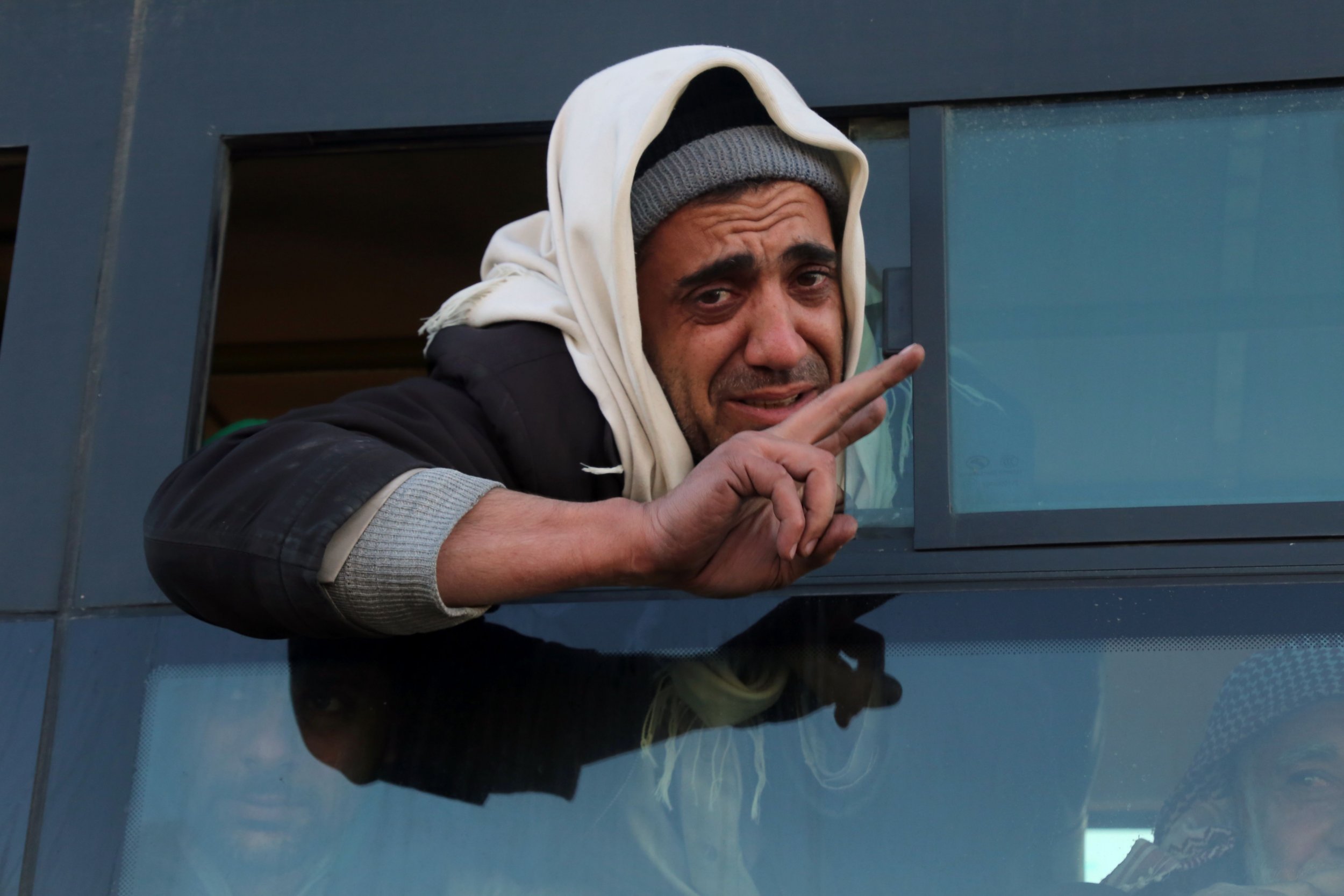 Russian President Vladimir Putin said Friday that Russia and Turkey are working towards a new round of peace talks in Kazakhstan between the regime of Syrian President Bashar al-Assad and the official Syrian opposition.
The Russian leader, speaking on a visit to Japan to meet Prime Minister Shinzo Abe, said that he and Turkish President Recep Tayyip Erdogan were pushing for a nationwide truce in the country.
"The next step [after Aleppo] will be to reach agreement on a complete ceasefire across all of Syria," Putin said.
"We are actively negotiating with members of the armed opposition, with the mediation of Turkey."
The Western-backed Syrian opposition has not signalled that it would be willing to meet in the Kazakh capital, Astana, for the proposed talks.
Putin made the comments after Assad effectively secured victory in the northern Syrian city of Aleppo, after rebel fighters agreed to leave the city's besieged eastern district under an evacuation deal struck on Thursday. It left the city under the full control of Syrian government forces. Moscow brokered the eventual evacuation deal with Turkey and has consistently supported Assad's campaign on Aleppo with air power and drones.
But, on Friday, Syrian state TV reported that the government had suspended the evacuation of civilians, claiming rebels opened fire on a convoy at a crossing point out of Aleppo. Other reports suggested that rebels had blocked the evacuation of two Shiite villages, Foua and Kefraya, in neighboring Idlib province, in violation of the Aleppo evacuation agreement. Their evacuation was a last-minute condition from Iran under the Aleppo agreement. It is unclear how long the suspension will last.
The International Committee of the Red Cross says that 4,000 civilians had left Aleppo before the suspension on Friday, while the Syrian state news agency says 2,300 fighters and families have departed what was once Syria's largest city.
Related: Aleppo resident bids farewell to his hometown: "I will be free physically, but my mind will be trapped"
Evacuations had continued for several hours on the second day on Friday, with buses ushering people through a corridor to rebel-held territory in northern Syria. People with private cars have been allowed to leave the city alongside buses evacuating residents of eastern Aleppo.
The U.N. Security Council is to meet on Friday to discuss the situation in Aleppo. France requested the meeting and has called for international observers to oversee the evacuation and to deliver aid to those most in need.