Putin Says U.S. Ignored Russian Concerns Over Ukraine as Countries Inch Closer to Conflict
Russian President Vladimir Putin claimed on Tuesday that the United States has ignored the nation's concerns about a potential Ukrainian conflict.
After meeting with Hungarian Prime Minister Viktor Orbán, Putin held a news conference addressing current security concerns regarding NATO and accusing it and the United States of not listening to those concerns about allowing Ukraine to join the organization. As tensions rise, around 150,000 Ukrainian troops have been deployed to the country's eastern border in preparation for potential conflict with Russia. Exact numbers on Russia's deployments are unknown, but Newsweek previously reported that between 100,000 and 127,000 Russian troops have been deployed.
"Let me note that we are closely analyzing the written responses received from the U.S. and NATO on January 26. However, it is already clear, and I informed [Prime Minister Orbán] about it, that the fundamental Russian concerns were ignored," said Putin, according to Russian news agency TASS.
Putin indicated that three key concerns have not been sufficiently addressed by Western forces in relation to ongoing tensions, TASS reported. The prevention of NATO expansion, which has been a key concern of Russian authorities since the beginning of the border conflict, has not been guaranteed by either the organization or the U.S. Putin also claimed that Russia has yet to receive word that strike weapon systems will not be deployed near the country's borders, nor has Russia received correspondence regarding a proposed reversion of NATO military infrastructure.
"At the same time, ignoring our concerns, the U.S. and NATO generally refer to the right of the states to freely choose ways to ensure their security. But this is not just about giving somebody the right to freely choose how to ensure their security," Putin was quoted by TASS. "No one should be allowed to strengthen their security at the expense of the security of the other states."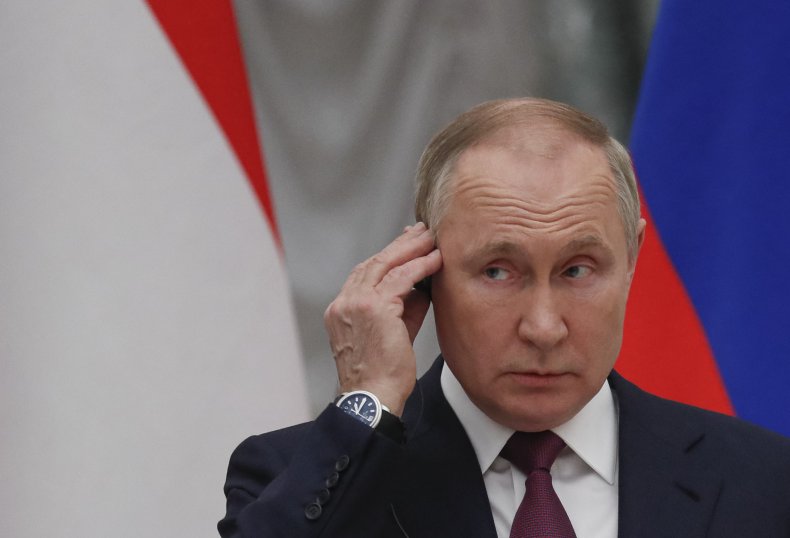 In regard to Putin's meeting with Orbán, the two leaders reaffirmed their alliance. In a news conference before the meeting began, the current conflict with Ukraine and Western forces was not mentioned. However, the leaders did allude to it.
"Of course," Putin said, according to an official account of the meeting, "it is very important for me to exchange views with you on the current situation with European security. As you know, we sent our proposals to NATO and the United States on signing the relevant written mutual commitments in this area."
Orbán also clarified the nature of his visit in his remarks.
"This is probably the most worrying issue because my current visit is partly a mission of peace, and I would like to assure everyone that none of the EU leaders or members want a war," said Orbán, according to the Kremlin's transcript. "We favor a political solution under beneficial agreements."