'Putin Is a Thug and a Bully': Senator in Crosshairs of Russian Hackers Hits Out
A Democratic senator targeted by Russian hackers has spoken out against President Vladimir Putin, calling him a "thug and a bully." Missouri's Claire McCaskill, who was verbally targeted by Donald Trump last year, is running in the November midterms.
McCaskill was one of the three candidates recently caught in the crosshairs of the same Russian cyberespionage unit, known as Fancy Bear, or APT28, that hacked the Democratic National Committee in 2016. According to The Daily Beast—which confirmed the senator's staff members were hit with phishing attacks in August 2017—analysis suggests that the attempted intrusions had failed.
In a statement issued Thursday, McCaskill said, "Russia continues to engage in cyber warfare against our democracy. I will continue to speak out and press to hold them accountable. While this attack was not successful, it is outrageous that they think they can get away with this. I will not be intimidated. I've said it before and I will say it again, Putin is a thug and a bully."
News of the cyberattacks targeting the U.S. midterm elections emerged from the Aspen Security Forum last week. Tom Burt, Microsoft's vice president for customer security and trust, confirmed that his company had already detected the work of Fancy Bear on political networks.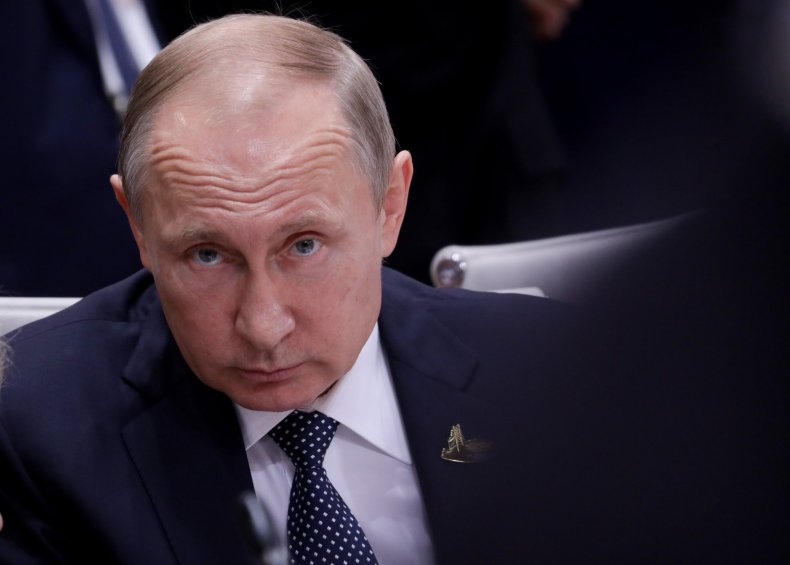 "We did discover that a fake Microsoft domain had been established as the landing page for phishing attacks, and we saw metadata that suggested those phishing attacks were being directed at three candidates who are standing for election in the midterm elections," Burt confirmed. The executive declined to name the targeted candidates to protect their privacy.
U.S. intelligence believes that Russia launched a coordinated election meddling campaign in 2016 that was designed to damage the chances of candidate Hillary Clinton.
Earlier this month, Deputy Attorney General Rod Rosenstein announced an indictment naming 12 Russian intelligence officers who were allegedly tied to the cyberattack at the DNC.
The individuals were accused of leaking emails via fake personas, including Guccifer 2.0. In July 2016, Trump appealed to Russian hackers to find 30,000 "missing" Clinton emails.
And last year President Trump spoke out against McCaskill, who is seeking re-election this year against Republican Josh Hawley. He said: "We must lower our taxes and your senator, Claire McCaskill, she must do this for you, and if she doesn't, you have to vote her out of office."
As noted by The Hill, McCaskill is one of the few remaining Democratic senators in Missouri. The race is expected to be challenging. Trump won the state by 20 points two years ago. The two-term senator has also been a longtime critic of the whistleblowing website WikiLeaks.
Trump, whose position on election meddling has remained murky, tweeted on July 24 that he was "very concerned" that Russia would be "fighting very hard" to affect the midterms.
"Based on the fact that no president has been tougher on Russia than me, they will be pushing very hard for the Democrats. They definitely don't want Trump!" the president tweeted.
Earlier this month, Putin confirmed that he wanted Donald Trump to win the 2016 election.