Putin Views Ukraine War as One He 'Cannot Afford to Lose': U.S. Official
United States intelligence officials spoke on the war in Ukraine in front of the House Intelligence Committee Tuesday, saying Russia likely underestimated Ukraine's resilience when invading.
The hearing of individuals like Director of National Intelligence Avril Haines in front of the lawmakers marked the first public assessment of the conflict by top U.S. intelligence officials. The officials said while it is clear Russia did not expect the level of resistance it received from Ukraine, they are unclear on what Russian President Vladimir Putin's next move will be.
"We assess Putin feels aggrieved the West does not give him proper deference and perceives this as a war he cannot afford to lose," Haines said at the hearing. "But what he might be willing to accept as a victory may change over time given the significant costs he is incurring."
The officials said it was possible Putin could go forward with a "maximalist" approach and attempt to take the entirety of Ukraine or could settle for less, the Associated Press reported. But either way, they remain convinced Putin will continue the invasion despite the global backlash and a large volume of Russian casualties.
The war is already proving to be costly for Russia. According to a report from the United Kingdom-based Centre for Economic Recovery, the first 85 hours of the invasion cost Russia at least $7 billion—that being the conservative estimate.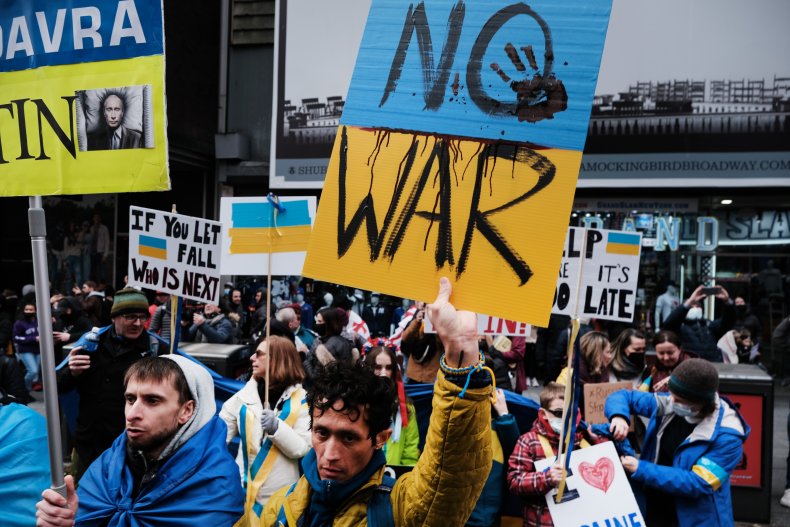 Since then, the Ukrainian Defense Ministry has claimed that Russia has lost more than 200 tanks, more than 30 attack helicopters, over 800 armored vehicles and more. Each of these cost hundreds to thousands of dollars per unit.
Russian officials and oligarchs have also begun to feel the monetary losses of western sanctions. Newsweek reported Monday that some oligarchs' yachts and superyachts had already been seized across the European Union while others have attempted to hide them in countries like the Maldives and the United Arab Emirates, away from western reach.
Many Russian soldiers have lost their lives in the nearly two-week-long conflict. Though the Russian Defense Ministry said last week it had lost just under 500 soldiers, Lieutenant General Scott Berrier, director of the U.S. Defense Intelligence Agency, said at the hearing the number of deaths is probably between 2,000 and 4,000.
CIA Director William Burns, who used to be an ambassador to Russia, told the House committee that Putin likely anticipated seizing Kyiv within the first few days of the invasion, further showing he underestimated the strength of the Ukrainians' resistance, as his forces have still failed to take control of the capital city.
"He was confident that he had modernized his military and they were capable of quick, decisive victory at minimum cost. He's been proven wrong on every count," Burns said. "Those assumptions have proven to be profoundly flawed over the last 12 days of conflict."
Update 03/08/22, 5:30 p.m. ET: This article was updated with additional information.