Putin Won't Commit to Declaring Victory in Ukraine War This Week
Russian President Vladimir Putin's top diplomat said Sunday the leader will not declare victory and cease military operations in Ukraine within the next week just to have the end coincide with a forthcoming annual Russian celebration.
During an interview with Italy's Mediaset broadcaster, Russian Foreign Minister Sergey Lavrov specifically said Putin would not try to end the conflict by May 9 if it would be premature to do so. That date is celebrated in Russia as Victory Day to mark the Russian defeat of Nazi Germany in 1945 and the end of World War II in Europe.
On April 21, the British defense ministry said in an intelligence update that there was reason to believe Russia was feeling a sense of urgency about ending the war in Ukraine to coincide with its Victory Day commemoration. British Defense Secretary Ben Wallace on Thursday also mentioned May 9 as a Russian goal for the conflict's end during an appearance on LBC radio.
"Our military will not artificially adjust their actions to any date, including Victory Day," Lavrov said on Sunday when asked by Mediaset if May 9 was a realistic deadline.
He added, "The pace of the operation in Ukraine depends, first of all, on the need to minimize any risks for the civilian population and Russian military personnel."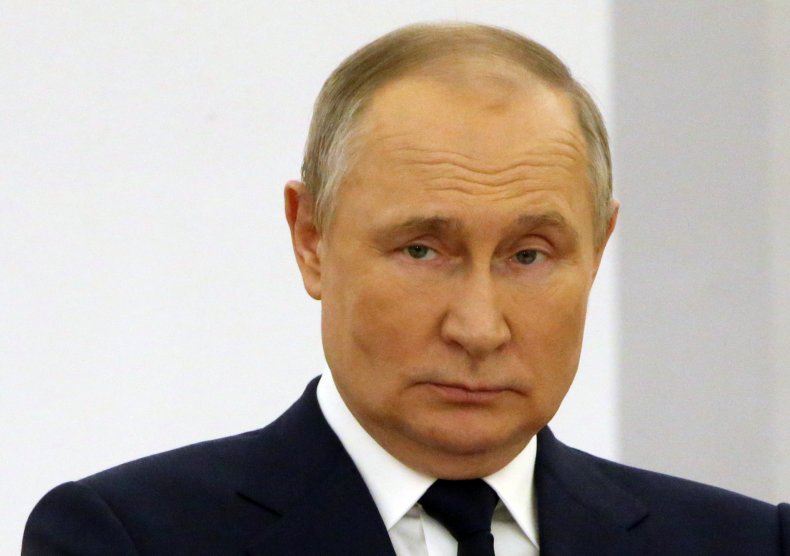 "We will solemnly celebrate May 9, as we always do," Lavrov said. "Remember those who fell for the liberation of Russia and other republics of the former USSR, for the liberation of Europe from the Nazi plague."
According to a NATO official, the war in Ukraine could stretch on for years. Speaking to the BBC on Friday, NATO Deputy Secretary-General Mircea Geoană said officials must prepare for a possibly long conflict.
"It's clear that the next few days and weeks could prove decisive, but the war would probably take longer," said Geoană. "Could be weeks, could be months, could be even years—it depends on a lot of factors."
Lavrov was denounced for other remarks he made during the same Mediaset interview in which he compared Ukraine President Volodymyr Zelensky to Adolf Hitler.
"The fact that Zelensky is Jewish does not negate the Nazi elements in Ukraine," Lavrov said to the Italian outlet. "I believe that Hitler also had Jewish blood."
Israeli Foreign Minister Yair Lapid on Monday condemned Lavrov for the comments and called for an apology.
"This is an unforgivable and outrageous statement and a terrible historic mistake, and we expect an apology," Lapid said in an interview with the Israeli news website Ynet.