Putin's Bridge to Crimea Could Go Over Budget by More Than a Billion Dollars: Report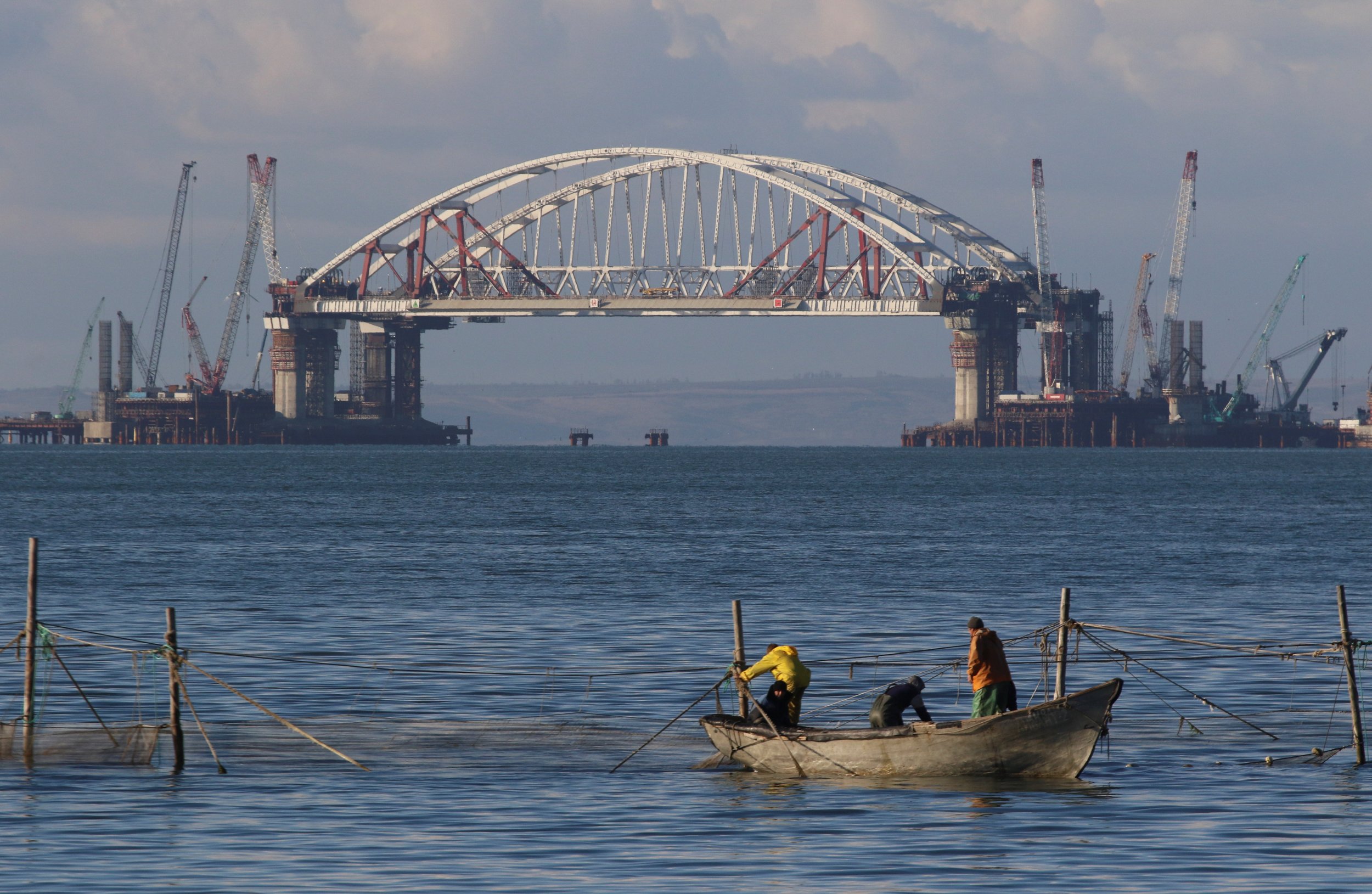 Russia may have to splurge on another hundred billion rubles ($1.7 billion) to get trains running all the way across its controversial bridge to annexed Crimea in order to reach railway links there, Russian state business daily newspaper Vedomosti reported.
The addition to the already high $4-5 billion estimated price tag comes as Russian officials consider how far the bridge's new railway route should cut into the peninsula, which has never had direct train access to Russia before.
Moscow annexed Crimea from Ukraine in 2014, in one of the most divisive land grabs to occur in Europe since the end of World War II. Despite opposition from the United Nations General Assembly, Russia has established de facto control of Crimea and embarked on building a costly bridge to it as there is currently no land link between the Black Sea Peninsula and Russia.
All prior transport between Russia and Crimea that was not through mainland Ukraine was by water or air.
The road and rail bridge is one of Russian President Vladimir Putin's most publicized construction projects, with road traffic set to open next year. The contract for construction went to one of the Kremlin's favored builders, Arkady Rotenberg—a sparring partner of Putin's.
Read more: Russia's security forces blame Ukrainian spies as Crimea tourism season slumps
Citing a local ministerial official speaking on condition of anonymity, Vedomosti reported that the Russian-installed work group in Crimea has estimated that upgrading the region's rails will cost around a hundred billion rubles.
Sergei Aksyonov, the head of the Russian-backed regional authorities, said that the figure was "a broad estimate" still to be officially reviewed. "It can change, be that as an increase or a decrease [in price]."
The bridge over the Kerch strait is something Ukraine and Russia once embarked upon together but since the collapse of relations in 2014, Moscow has decided to power through with the project, after ousting Ukrainian local authorities from the region.
Kiev not only objects to the building of the link as it reinforces Russian control of Crimea but Ukrainian officials have recently made a case that the bridge could block off the legitimate right of access that Ukrainian ships have through the narrow strait. The Kerch strait splits the Black Sea and the Sea of Azov, the latter of which is accessible only by Russia and Ukraine.