Vladimir Putin's Chechen Ally Ramzan Kadyrov Offers to Train Bashar al-Assad's Troops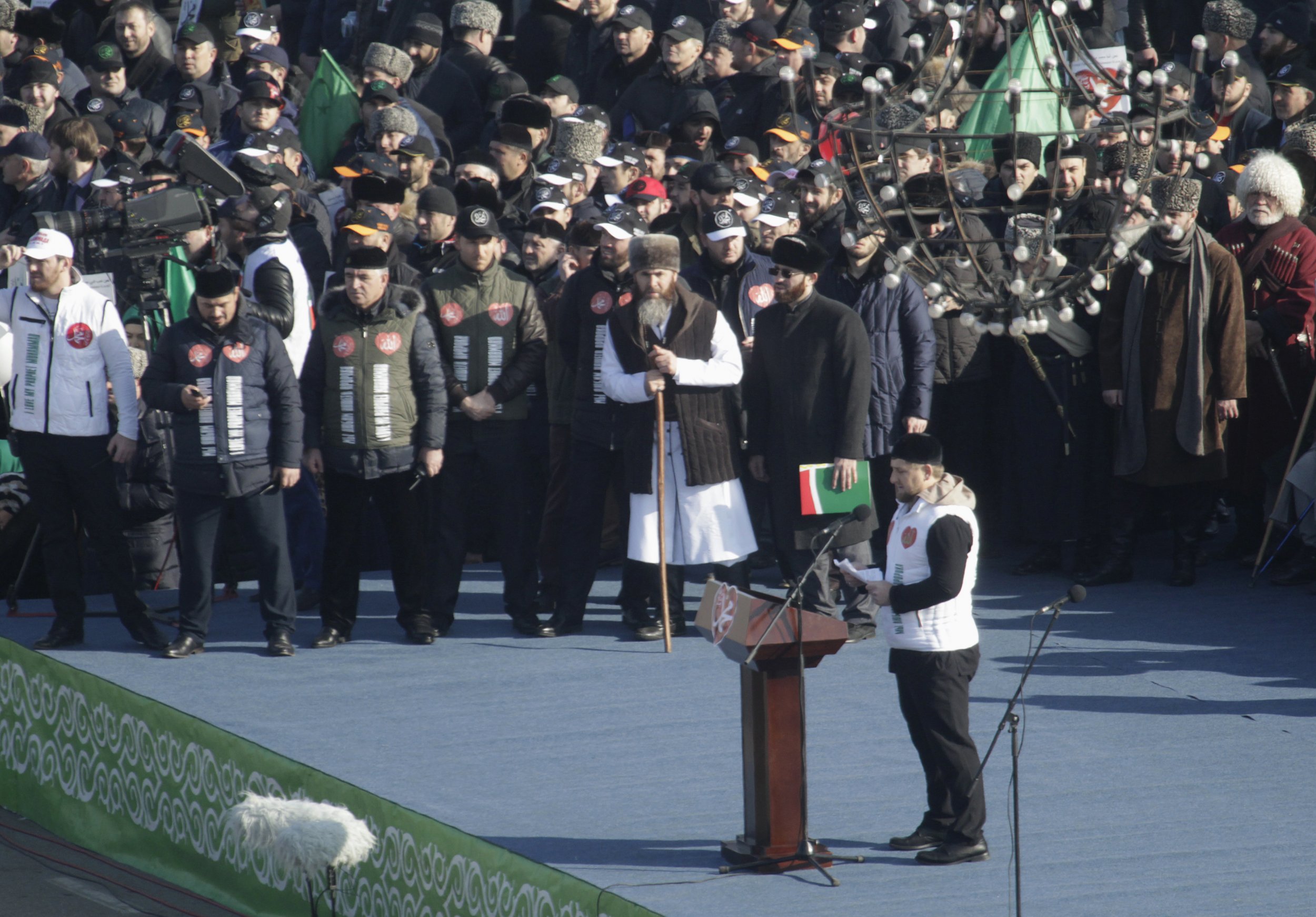 The head of Russia's Chechen Republic has invited the forces of Syrian President Bashar al-Assad to train in the Russian region, state news agency RIA Novosti has reported.
Moscow has been a key ally to Assad for years and is currently in the midst of a year-long military intervention in support of his government. Ramzan Kadyrov, head of Chechnya and a self-described "footsoldier" of Russian President Vladimir Putin, has said troops from his region are not currently in Syria, but said he was ready to have Assad's forces train in Chechnya.
"There are no instructors in Syria from Chechnya. This is not currently being planned," he said. But when asked if the door of his training center for special forces was open to Assad's forces, Kadyrov was welcoming.
"Why not," he said. "The Syrian government is our ally and what is more there are terrorists there and we are fighting terrorism together."
Kadyrov is building a 400 hectare training center for special forces troops in the Chechen city of Gudermes. The center has been hailed as one of the largest and most unique facilities of its kind. It includes a number of shooting ranges and a fake city, to simulate combat in an urban environment.
"If we hammer (terrorists) over there, it will be easier for Russia and if we surrender our current positions, then it will be more difficult," he said. "That is why, we will train them with pleasure, why shouldn't we?"
Kadyrov, who has repeatedly expressed his profound admiration for Putin, has been a strong advocate for intervention in Syria. Last year, he boasted that if Putin called on his men to fight militant group Islamic State (ISIS) in Syria, the jihadists would be "wiped out within weeks."