A video detailing an opulent billion-dollar property that Kremlin critic Alexei Navalny says signifies President Vladimir Putin's corruption has been viewed millions of times on YouTube.
The film by Navalny's Anti-Corruption Foundation (FBK) comes as another prominent Russian opposition figure, who has previously lobbied U.S. Congress to sanction Moscow, told Newsweek that the incoming Biden administration must target Putin's "kleptocratic" regime.
Russian state television does not give Navalny air time and the Kremlin refuses to even mention his name, but he enjoys a huge online audience that watches his group's investigations into the graft of Russia's elite.
Its latest film, called "Putin's palace. History of the world's largest bribe," is a two-hour report based on interviews with contractors, publicly-accessible documents and blueprints. It outlines the development of the luxurious property near Gelendzhik on Russia's southern Black Sea coast.
Some of the details point to eye-watering avarice. The 68-hectare (168-acre) estate is said to be 39 times the size of Monaco, upon which stands a 190,500-square-foot mansion with a theatre and casino.
The video says the property cost $1.35 billion and alleges it was paid for via an elaborate corruption scheme in which Putin gave top jobs and lucrative government projects to his allies at partially state-owned energy giants.
"Putin's friends, who received from him the right to steal whatever they wanted in Russia, thanked him a lot. But they also chipped in, collected 100 billion rubles and built a palace for their boss with this money," Navalny says in the film, in which he calls for Russians to take a stand against the government.
Kremlin spokesman Dmitry Peskov dismissed the claims in the film as "pure nonsense," Interfax reported.
Although only put up on Tuesday, the video had been viewed nearly 25 million times by Wednesday. On Sunday, he was arrested after his arrival in Moscow from Berlin where he had been recovering after he fell into a coma on a flight from Siberia to Moscow on August 20.
Tests by the Organization for the Prohibition of Chemical Weapons (OPCW), showed that he was poisoned by prohibited nerve agent Novichok. The Kremlin has denied involvement.
Russian opposition politician and vice-president of the Free Russia Foundation, Vladimir Kara-Murza, said he wanted the incoming Biden administration to get tough on the Russian government by imposing sanctions for the illegal use of chemical weapons in Navalny's attack.
He told Newsweek that sanctions should also target the corruption of Russia's political elite.
"It's important to go after the money," he said, "the whole system Putin has built, this whole kleptocratic vertical of power is based on their ability to stash their looted money in the west and they have been doing this for years. It's high time to put a stop to that."
Navalny faces 30 days in pre-trial detention for violating the probation terms of a suspended sentence on a 2014 money-laundering conviction he says was politically motivated.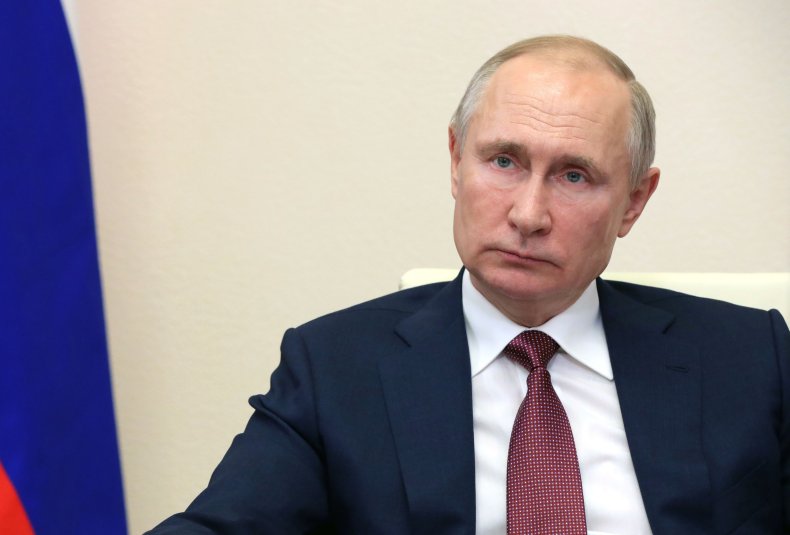 But with protests scheduled for Saturday, his imprisonment is likely to spur his supporters and help build momentum for his opposition campaign aiming to make inroads against the ruling United Russia party in September's parliamentary elections.
"Everything the Kremlin has been doing against Alexei Navalny just makes him more powerful, more popular and his appeal more morally significant," said Kara-Murza, who spearheaded the "Magnitsky" Act passed by the U.S. Congress and introduced in other countries to punish Russian officials for human rights abuses.
"Navalny's voice from prison might be even more authoritative and even more powerful than out of prison. The authorities are changing nothing and if anything are making the situation worse," he added.