Russia Vows to Retaliate If U.S. Senators Impose Sanctions over Navalny Poisoning
Moscow says it will hit back against the U.S. senators who are proposing to sanction Russian lawmakers over the Novichok poisoning of Kremlin critic Alexei Navalny.
A bipartisan bill was introduced on Thursday by Senators Chris Coons (D-Del.), Marco Rubio (R-Fla.), Ben Cardin (D-Md.), Mitt Romney (R-Utah), and Chris Van Hollen (D-Md.) with the aim of punishing Russian officials "complicit in brazen violations of international law."
Although the "Holding Russia Accountable for Malign Activities Act of 2020" is intended as a measure against a range of activities the U.S. senators find contemptible—such as election interference and the accumulation of wealth by the Kremlin's inner circle—it appears that the Navalny case was the catalyst for the move.
"The attack on Alexei Navalny puts a spotlight on the corruption and lawlessness of the Putin regime," Romney said in the press release announcing the bill.
Navalny was discharged from the Charite Hospital in Berlin on Thursday where he had been treated for the poisoning his team says the Kremlin was responsible for, although Moscow denies any involvement.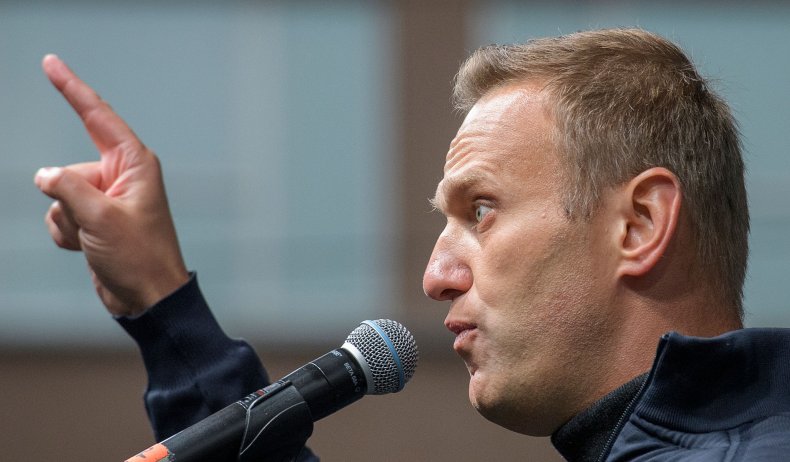 In tandem with the Kremlin's denial are its demands for proof of Navalny's poisoning, with the doctors in the Omsk hospital where he was originally treated insisting that there was no evidence of the nerve agent attack that medical experts in Berlin say sickened him.
On Thursday, first deputy chairman of Russia's Federation council committee on foreign affairs
Vladimir Dzhabarov was angered at the possibility of U.S. sanctions and vowed to respond to them in kind.
"I will personally propose such a response to my colleagues; it is necessary to adopt similar personal sanctions against those senators who proposed this law and those who vote for it," he said, according to RIA Novosti.
"This does not fit into any norms of international law. The person is alive and well, the clinic did not give a medical report on the reasons for his poisoning, there were only statements by politicians, and after that, there are sanctions? This is lawlessness," he added.
The proposed bill by the senators also calls on Congress to push Berlin to withdraw support for the Nord Stream 2 gas pipeline between Russia to Germany.
The appeal for sanctions against Russia is a fraught one, with an aide to Navalny saying this week that such measures, if they were too broad, would play into the Kremlin's hands.
"Any time a huge round of sectoral sanctions is adopted somewhere in Europe, they open a big box of champagne in the Kremlin," Leonid Volkov told Deutsche Welle, because it "gives enormous opportunity for the Kremlin propaganda to support its narrative, like: 'the whole West is against us.'"
Russian opposition activist Vladimir Kara-Murza who helped spearhead the Magnitsky Act approved by Congress which has also been introduced in five other countries to punish Russian officials for human rights abuses, has himself been poisoned twice, in 2015 and 2017
He said that sanctions need to be targeted at officials not the country, telling Newsweek: "Why should millions of people be targeted and punished for the actions of a small unelected, unaccountable abusive clique at the top?"
"While Putin remains in power, there should be no more resets with a political regime that speaks to its opponents in the language of poison and bullets.
"I absolutely have no doubt that there will come a day when the names of all those involved in the attempted murder of Alexei Navalny... will be brought to justice, convicted and serve the rest of their lives in prison. Obviously that's only going to happen once the Putin regime is out of power," he added.