Putin's Troops Have Two Days to Attack or Face Defeat: Ex-Military Leader
Russian President Vladimir Putin's army has one or two days to launch counterattacks against Ukraine near the occupied city of Izium in the eastern Kharkiv region, or it could be forced to leave the area, according to a former Russian military leader.
Igor Girkin, who also goes by Igor Strelkov, gave an update on the situation near Izium in a Telegram post on Friday, writing that Russia potentially not being able to restore land communication lines between Izium and the city of Kupyansk in that timeline may also play a part in whether or not it withdraws. Russian forces may even have to leave Izium itself depending on if and when it embarks on its own counteroffensive against Ukrainian advances, he added.
"The question of the time of the counterattack is very acute: if the enemy manages to gain a foothold in the positions reached, pull up artillery and air defense, then it will be extremely difficult for our units to throw him back .... if at all (given the extremely low staffing, especially infantry) Maybe," he wrote, according to an English translation of the post.
While conducting a counteroffensive in the southern Kherson region that has already reportedly led to "significant losses" for Moscow, Ukrainian forces have also been making gains in the Kharkiv area in recent days.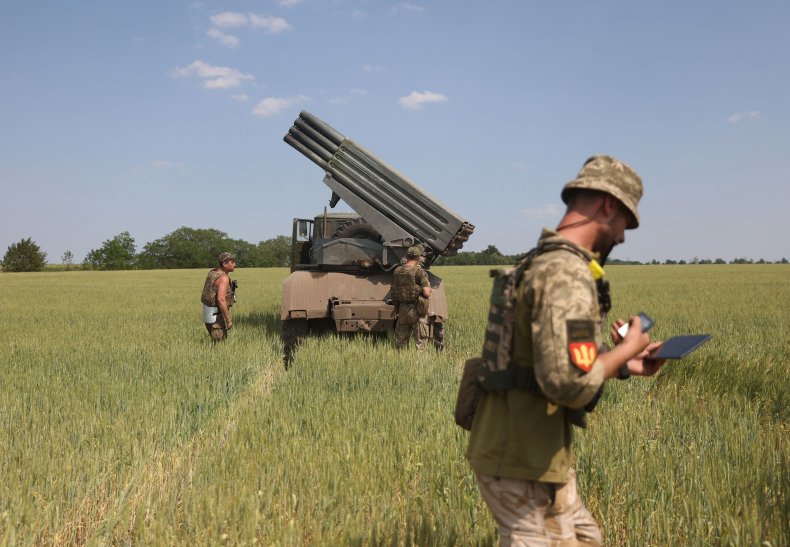 Brigadier General Oleksiy Gromov, a representative of Ukraine's general staff, said at a briefing Thursday that Ukrainian troops had advanced 50 kilometers (31 miles) into previously Russian-occupied territory near Kharkiv. The Ukraine War Map Twitter account also named several Kharkiv settlements on Wednesday that it said had been "liberated" by the Ukrainian army, including Semenivka, Volokhiv Yar, Vovchyi Yar and Kalynivka.
The Institute for the Study of War (ISW), a U.S. think tank, wrote in its Thursday campaign assessment that Ukrainian forces in Kharkiv advanced within 20 kilometers, or about 12 miles, of Russia's "key logistical node" in Kupyansk.
"Ukrainian forces will likely capture Kupyansk in the next 72 hours, severely degrading but not completely severing Russian ground lines of communication (GLOCs) to Izium," the ISW added.
Strelkov forecasted in his Telegram assessment that the main efforts of "the enemy," apparently referring to Ukrainian forces, will be focused on bypassing Izium from the northeast, as well as bypassing and capturing Kupyansk.
Newsweek reached out to Russia's Defense Ministry for confirmation on Strelkov's assessment and comment on the current standing of Putin's troops in the region. Ukraine's Defense Ministry was also contacted for comment on the reported Kharkiv gains.