Yale University history professor Timothy Snyder argued Saturday that the Black Sea blockade caused by Russian President Vladimir Putin's war in Ukraine "is meant to generate refugees" and potentially lead to instability within the European Union.
"Putin's hunger plan is also meant to generate refugees from North Africa and the Middle East, areas usually fed by Ukraine. This would generate instability in the EU," Snyder wrote on Twitter.
The ongoing war has caused Black Sea ports in Ukraine to shut down, threatening food supplies and challenging a number of nations that heavily rely on the country since it's one of the world's largest grain exporters.
Snyder also warned that if the Russian blockade continues, "tens of millions of tons of food will rot in silos" and millions of people in Africa and Asia "will starve" as a result.
Putin 'Blackmailing the World'
Ala Stoyanova, the deputy governor of the Ukrainian city of Odessa, made a similar warning about the consequences of grain products piling up at Ukrainian ports due to the blockade, and therefore fueling food shortages across parts of the world.
"It is his aim, I think, to make these poor countries starve from hunger without this grain. When he blocks our ports, by this means he is blackmailing the world," the deputy governor told The Telegraph about Putin in an interview published last month.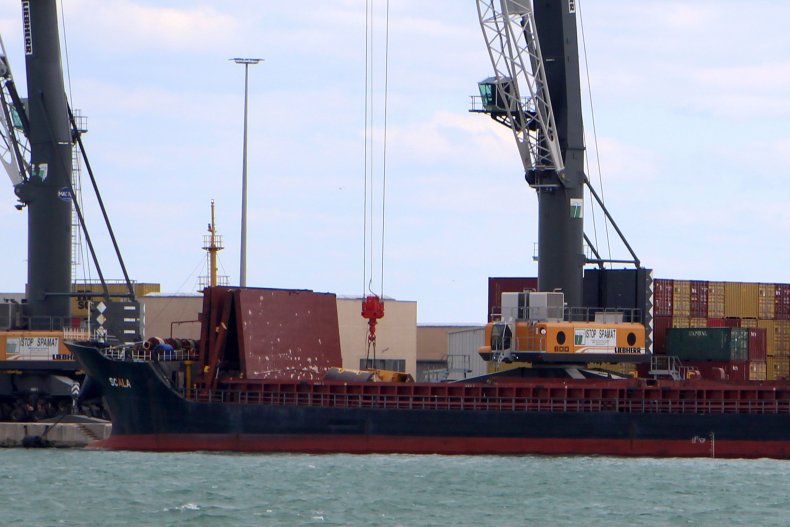 On a normal day, around 3,000 container loads of grain would arrive by train at Odessa and other Ukrainian ports where they are kept in vast silos, according to The Telegraph.
Meanwhile, nearly 276 million people worldwide have been experiencing acute hunger since the beginning of this year. However, that number could increase by another 47 million people, specifically in sub-Saharan Africa, if the war continues.
Last month, speakers at a United Nations' Security Council meeting warned that Yemen, Nigeria, South Sudan, and Ethiopia are among the countries at risk of increased food insecurity, stemming from the lack of grain exports.
Additionally, the United Nations World Food Programme (WFP) also recently warned that many would be "marching towards starvation" worldwide unless Ukrainian ports reopen.
Mass Death Needed for Russian Propaganda
The professor on Saturday also expressed concerns about starvation in some parts of the world, adding in a series of tweets that Russia has a "hunger plan" in which Putin would prepare to "starve much of the developing world as the next stage in his war in Europe."
"The horror of Putin's hunger plan is so great that we have a hard time apprehending it. We also tend to forget how central food is to politics," Snyder said in one tweet.
In predicting the Russian president's goals and plans, Snyder also noted that "most horribly, a world famine is a necessary backdrop for a Russian propaganda campaign against Ukraine. Actual mass death is needed as the backdrop for a propaganda contest."
Newsweek reached out to the Russian Foreign Affairs Ministry for comment.