Ukrainian officials on Saturday stressed the continued importance of foreign military aid as its forces struggle with shortages amid continued Russian aggression.
Speaking from near the frontlines, Mykolaiv Regional Governor Vitaliy Kim called for more support from U.S. and European allies, VOA News reported. He also indicated that, at least in his region of Ukraine, forces are running low on ammunition.
"Russia's army is more powerful, they have a lot of artillery and ammo. For now, this is a war of artillery... and we are out of ammo," Kim said. "The help of Europe and America is very, very important."
The Mykolaiv region is located in Southern Ukraine and features a small shoreline on the Black Sea. Most of the combat still playing out in the country is concentrated in the Donbas region far to the east, where separatist forces have attempted to align the area with Russia. Russian President Vladimir Putin has, in the past, justified the invasion of Ukraine, stating that his aim is to help supposedly embattled Russian speakers in Donbas.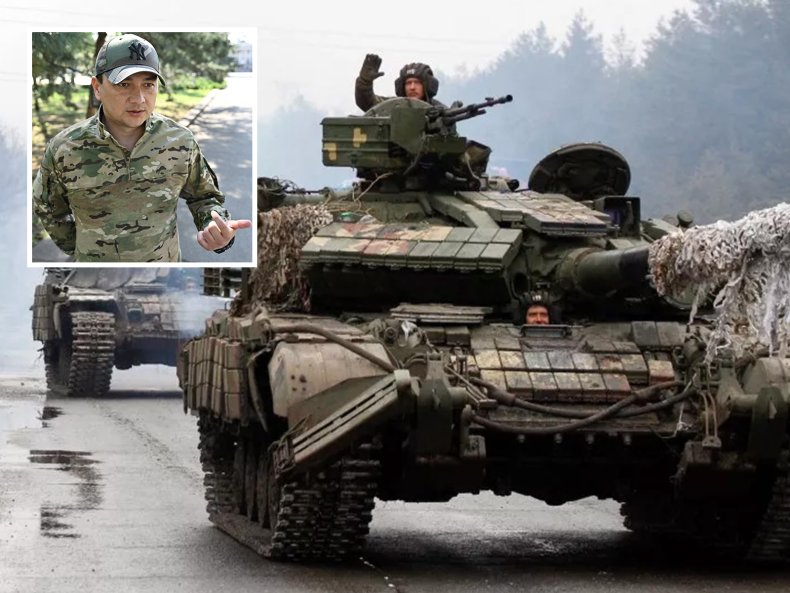 Heavy Weapons for Ukraine's Military
Ukrainian leaders continue to negotiate with allies over future shipments of weapons. Foreign Minister Dmytro Kuleba reported on Saturday that he had carried out talks with his counterpart in Poland, Zbigniew Rau, about the neighboring nation sending heavy weapons to the Ukrainian military. Rau also confirmed that the two spoke about new a round of sanctions against Russia.
The Russian military has recently suffered potential munitions shortages of its own, though this may have in fact resulted in heavier damages to Ukraine. Global security sources, including the Pentagon, have reported that Russian forces are running low on precision weapons, leaving them to rely on unguided munitions, also called "dumb bombs."
Using these less sophisticated weapons, Russian forces are less able to carry out precision strikes on military targets. This has resulted in heavier and more widespread collateral damage in civilian areas, particularly in the contested Donbas region.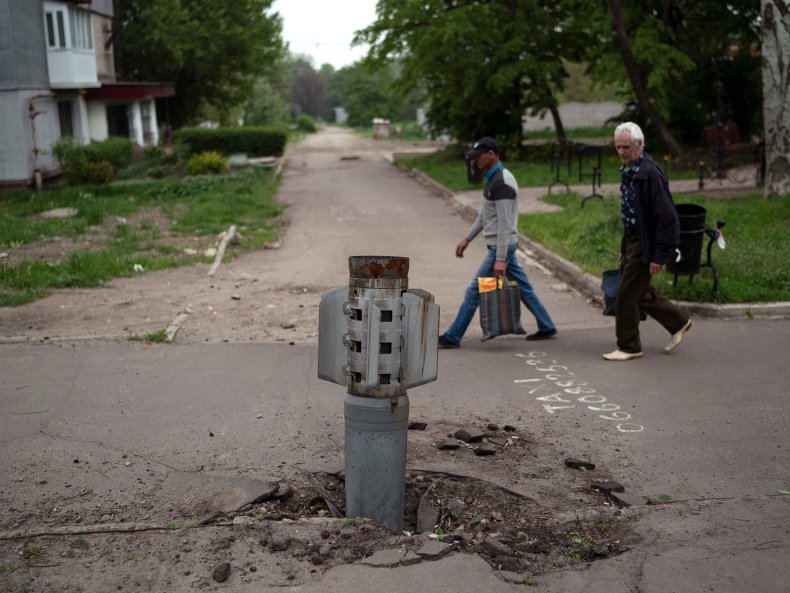 "The combined use of air and artillery strikes has been a key factor in Russia's recent tactical successes in the region," the U.K. Ministry of Defense wrote in a June 4 update on the war in Ukraine. "The increased use of unguided munitions has led to the widespread destruction of built-up areas in the Donbas and has almost certainly caused substantial collateral damage and civilian casualties."
Newsweek reached out to the U.S. Department of Defense for comment.