QAnon Candidate's Incumbent Announces Early Retirement Hours After Democrat Opponent Quits
Hours after Georgia GOP candidate Marjorie Taylor Greene's Democratic opponent Kevin Van Ausdal quit the race on Friday, her incumbent, GOP Congressman Tom Graves moved to announce his early retirement.
Graves, who announced last year that he will not be seeking reelection, will retire next month, instead of January. The lawmaker has attributed the decision to his belief that it would be wrong to "kill time on the taxpayer dime."
"With the House planning to wrap up the People's business and the final report from the Modernization Committee set to be filed in the next few weeks, I intend to step down from Congress and begin the next chapter of life in October," he said in a statement. "Congress is going into a long recess and my committee work will be complete. In short, my work will be done."
Graves, elected to Congress in 2009, is among several Republicans that won't be seeking reelection for another term. In December, he said he wanted to "pass the baton."
Graves' seat in Georgia's solidly red 14th Congressional District will likely go to Republican candidate Marjorie Taylor Greene, a controversial QAnon supporter.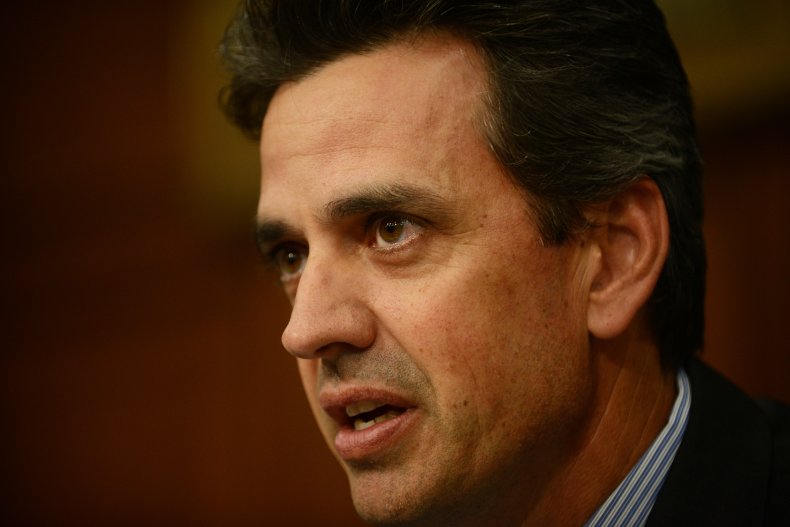 Hours before Graves' announcement, Greene's Democratic opponent Kevin Van Ausdal abruptly announced that he is dropping out of the race, citing "personal reasons."
"I am heartbroken to announce that for family and personal reasons, I cannot continue this race for Congress," Ausdal said in a statement. "After lengthy discussions with my team, attorneys, party officials, and others, the answer was clear, stepping aside would be best for the voters."
The Democrat explained that he will be moving out of state and thus be disqualified from serving in Congress. While Ausdal had little chance of winning in the heavily Republican-leaning district, his announcement has still brought Greene one step closer to becoming the QAnon supporter in Congress.
Greene won the GOP runoff for the district against opponent John Cowan last month, prompting Trump to call her a "real winner."
In 2017, she encouraged Americans to support QAnon and it's mythical leader, Q. "He is someone that very much loves his country, and he's on the same page as us, and he is very pro-Trump," she said. "Something worth listening to and paying attention to."
When asked outright during a primary debate whether she supports the baseless conspiracy theory, Greene responded, "like many Americans, I am disgusted with the Deep State who have launched an effort to get rid of President Trump."
"Yes, I'm against all of those things and I will work hard against those issues."
Newsweek reached out to Marjorie Taylor Greene's campaign and Tom Graves' office for comment.