An outgoing California city councilwoman who was previously invited to the White House to meet President Donald Trump offered up a bizarre final act by paying homage to QAnon.
San Juan Capistrano councilmember Pam Patterson gave a farewell speech Monday in which she prayed for God to "bless Q," a reference to a cryptic, far right-wing conspiracy theory created on the hate-filled 4Chan website last year. QAnon signs began popping up at several high-profile Trump events this year and the bogus theory was given a platform by fired TV personality Roseanne Barr via Twitter. But Patterson's prayer may be the country's first known reference of QAnon at a legitimate legislative session.
"Corruption starts at the local level and we, the patriot residents of San Juan Capistrano, must rise again," she told the panel and fellow Southern California residents, the OC Weekly first reported. "God bless America, God bless Q, and God bless San Juan Capistrano."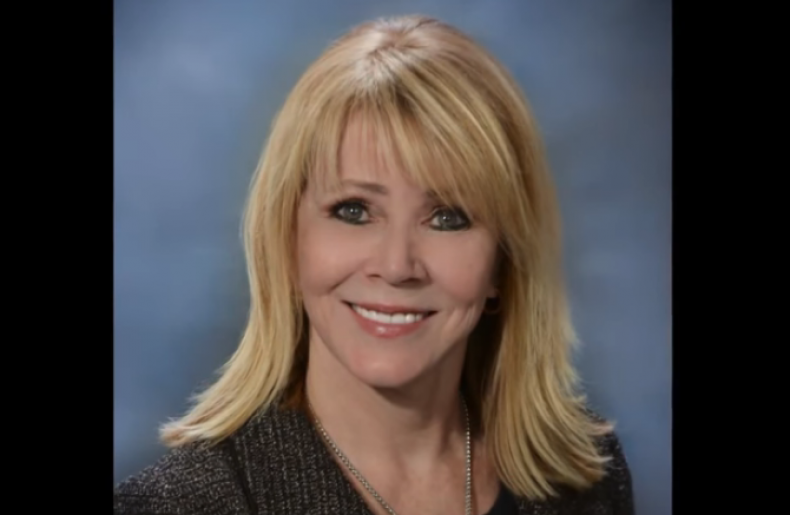 Patterson, who lost her bid for reelection on the Southern California town's council in November, blessed "Q" during her Monday farewell speech. The OC Weekly outed Patterson as a follower of the QAnon conspiracy theorist last month after she was seen in the Orange County Registrar of Voters office showing "two young Republican guys" a video about QAnon "while bragging about having met President Donald Trump at the White House."
Patterson was invited to the White House and appeared on Fox News earlier this year after touting a resolution against California's "Sanctuary State" law regarding immigration.
Patterson also read one of Q's "clues," which are posted on several 4Chan and 8Chan forums. "To quote Q, number 2436," she began. "For far too long, we have been silent and allowed our bands of strength that we once formed to defend freedom and liberty to deteriorate. We became divided. We became weak. We elected traitors to govern us."
Right-wing internet trolls have accused several random figures of being the "real" identity behind Q, including the very much deceased, John F. Kennedy Jr., and disgraced actor Kevin Spacey.