Will Qatar Invest in Trump-Tied Conservative News Outlet Newsmax After Falling Out With Jared Kushner?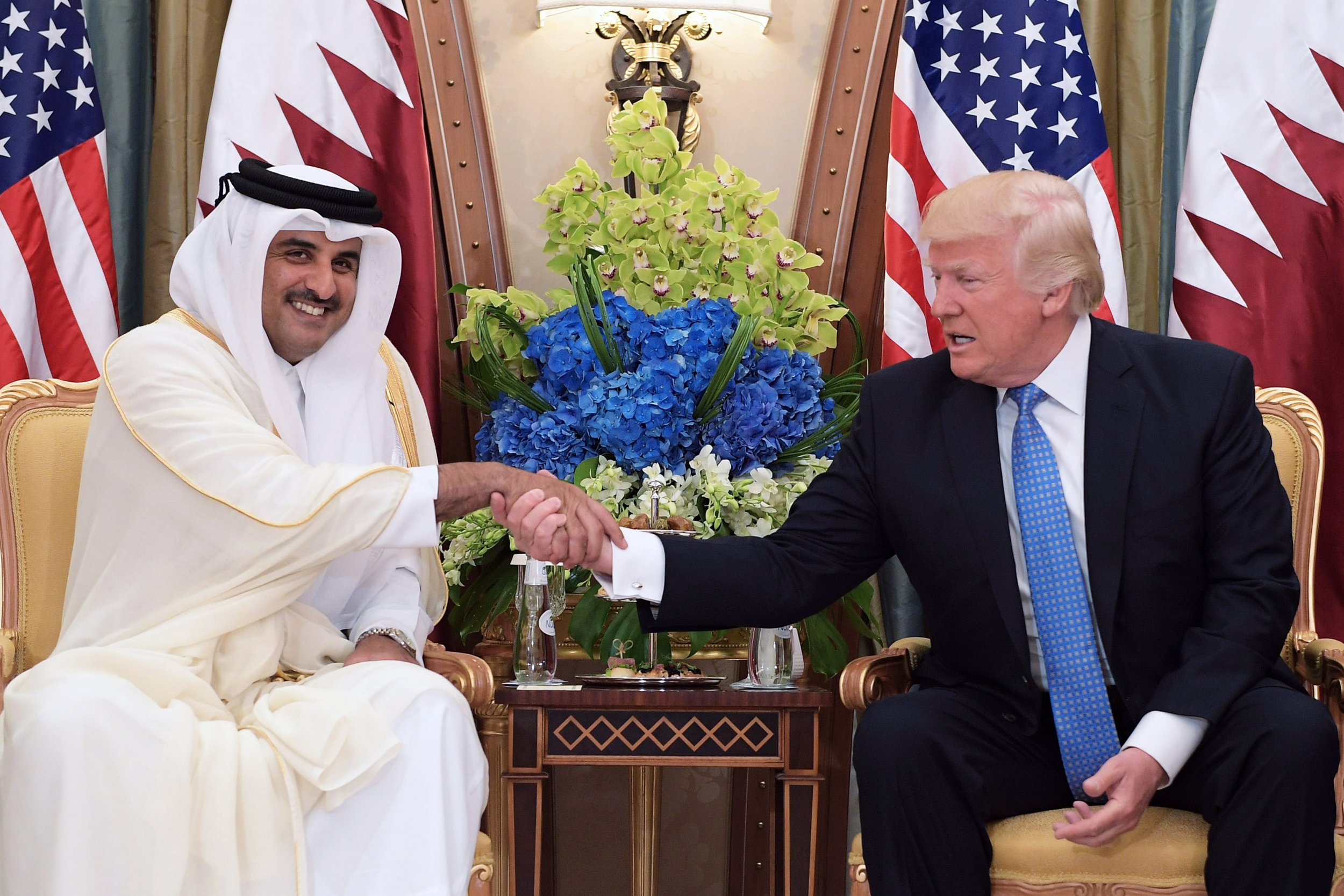 Newsmax CEO and Trump associate Christopher Ruddy rebuffed claims that the Qatari government is angling to buy a stake in his conservative news outlet Tuesday, amid reports that the Gulf kingdom's royal family had been negotiating a purchase.
Related: Qatar officials covered for Jared Kushner in Mueller probe, report says
Officials of the Gulf state met with representatives of Newsmax, which has a website, magazine and Newsmax TV, several times this year, anonymous sources familiar with the alleged talks told Politico. The potential investment was said to be to the tune of $90 million, primarily for its television component, according to the sources.
The report made waves as an apparent effort by the Qataris to mend ties with the Trump administration, which sided with Saudi Arabia in backing a blockade on the Shia monarchy. Trump supported the blockade isolating Qatar a month after the Qatari government declined to finance a troubled New York City property owned by the family-run real estate company of the president's son-in-law, Jared Kushner. Trump called Qatar a "funder of terror at a very high level."
Qatar bought a $6.5 million apartment at Trump World Tower in New York City in January, in a move that appeared aimed at getting back in Trump's good graces, upping its ownership to four units in the building, The Guardian reported. A Trump Organization spokesperson in an email to Newsweek last week said it was "a re-sale between an independent third party unit owner and did not involve the Trump Organization."
The Qatari government already owns the international Al-Jazeera news network.
Newsmax talks have reportedly been led by Mohammed bin Hamad bin Khalifa al-Thani, the younger brother of Qatari Emir Tamim bin Hamad al-Thani, according to Politico. After meeting with Emir al-Thani in the Oval Office last month, Trump called him a "great friend of mine" since "long before entering politics."
Ruddy—who is a member of Trump's Mar-a-Lago resort and consistently provides consultation to Trump there and by phone—told Politico that its report about Qatar eyeing Newsmax is "unsubstantiated" and "all false."
Qatar's embassy in Washington did not immediately respond to a request for comment from Newsweek on Tuesday.