Queen Elizabeth II Committed 'Abuse of Power' by Lobbying Government, Campaigners Say
Queen Elizabeth II has been accused of a "clear abuse of power for personal gain" over efforts to lobby the U.K. government.
The monarch's lawyer told civil servants of her concern about a new law passed in the 1970s that stood to reveal her private share holdings, The Guardian reported.
Officials in the Department of Trade and Industry resolved to "warn ministers" before changes were then made to make Elizabeth exempt from new transparency rules governing private companies.
Graham Smith, of anti-monarchy campaign group Republic, said: "We've always suspected that there is a lot of lobbying going on behind closed doors, by the Queen and other royals, to protect their own private interests.
"This is a clear abuse of power for personal gain, and it cannot be ignored."
He added: "Britain's head of state has secretly lobbied for a law to be tailor-made to protect her financial investments, directly contrary to the purpose of the law being passed by parliament.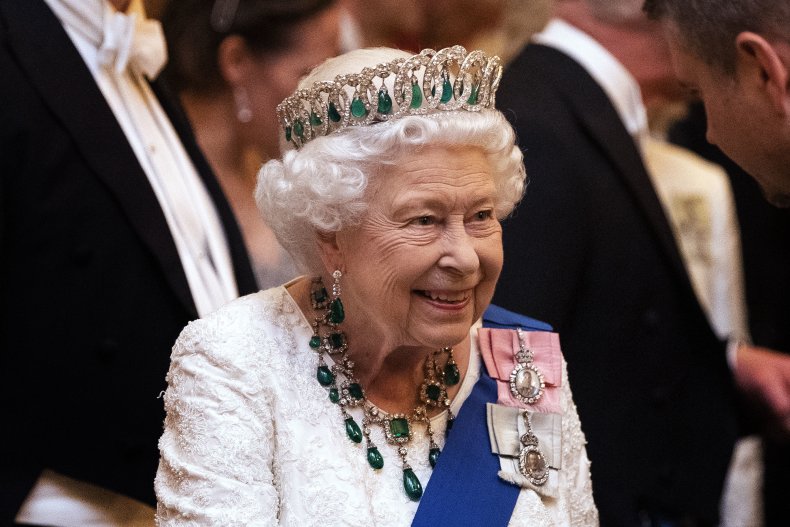 "There needs to be a radical shake-up of royal secrecy and new rules to ensure royal lobbying stops. Until that happens we cannot claim that in the U.K. we're all equal before the law."
Matthew Farrer, the queen's private lawyer, met in person with civil servants in November 1973 to express concern over a draft law, The Guardian reported.
The palace had been told about the legislation due to a U.K. convention, "Royal Consent" or "Queen's Consent," through which the monarch must be told about any legislation that affects her interests.
Farrer then warned officials "the problem was taken very seriously" by his clients and said the government "had put them into this quandary and must therefore find a way out," the papers at the National Archives show.
Civil servant CW Roberts wrote in a declassified government memo: "Mr. Farrer was not only concerned that information about shares held for the Queen, and transactions in them, could become public knowledge (since it would appear on the company's register) and thus the subject of possible controversy.
"He regards any disclosure of beneficial ownership of shares by the crown, even if restricted to the directors of the company, as potentially embarrassing, because of the risk of leaks."
The law was changed to create an exemption for heads of state, allowing the queen's wealth to remain as mysterious as it was before the new bill was drafted.
David McClure, author of The Queen's True Worth, wrote on Twitter: "I suppose one key question from this story is: Why would it have been embarrassing for the Queen for the value and nature of her investments to be disclosed?
"Is this another example of the palace being unnecessarily secretive about something that perhaps if revealed was mundane."
He added: "But if the investments were innocuous the reasonable question to ask is why the sovereign requires any exemption from disclosure that does not apply to any other UK citizen."
A Buckingham Palace spokesperson said: "Queen's Consent is a Parliamentary process, with the role of Sovereign purely formal.
"Consent is always granted by the Monarch where requested by Government. Any assertion that the Sovereign has blocked legislation is simply incorrect.
"Whether Queen's Consent is required is decided by Parliament, independently from the Royal Household, in matters that would affect Crown interests, including personal property and personal interests of the Monarch.
"If Consent is required, draft legislation is, by convention, put to the Sovereign to grant solely on advice of Ministers and as a matter of public record."
By convention, members of the royal family are expected to remain politically neutral.