Queen Elizabeth II in Eight Days of Mourning Over Prince Philip
Queen Elizabeth II will go into eight days of mourning after the death of husband Prince Philip today, experts say.
The monarch, 94, will not give royal assent to any laws and may not be seen in public for more than a week as official procedure creates time for her to process the loss.
Plans for Philip's funeral have been discussed for years under the codename "Operation Forth Bridge."
However, years of diligent planning may be thrown into chaos by the coronavirus pandemic, Ingrid Seward, author of Prince Philip Revealed, told Newsweek.
She said: "I was not surprised but it is always a shock. I got this scary feeling and you immediately feel for the queen.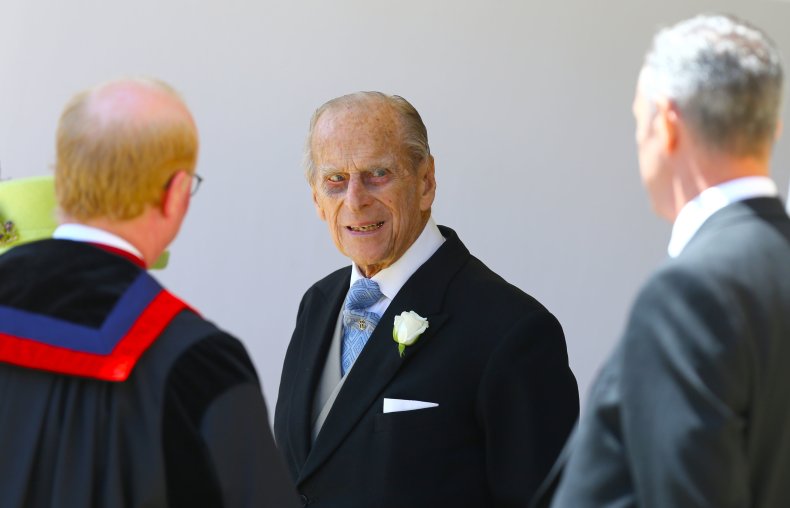 "She goes into eight days of mourning now. Because of the pandemic we don't know if he's going to lie in state.
"He was going to lie in state at St James Palace, but only for family.
"I don't know if that will happen now. He may just stay at Windsor. In fact, I'm sure he will.
"Obviously, he didn't die a strong healthy man. He died a frail old man. When people die very suddenly it's much more difficult.
"The queen would have steeled herself for this. It's very sad indeed that he didn't make it to 100."
Prince Philip left hospital on March 16 after 28 days of treatment, including for an infection and a procedure on his heart.
However, he had more than three weeks at home in which he will have been able to spend time with the queen and other family members, enjoying the final days of his life.
Royal biographer Penny Junor, author of The Duchess, told Newsweek: "It's very sad but thank goodness that he had three weeks at home before he died after hospital where everyone was able to come and see him.
"I don't think anybody wants to die in hospital really.
"It's very sad but he was old and he had a very good life. By the sound of it, this was a good death in that he died at home.
"It's desperately sad he didn't make it to 100. When we saw him coming out of hospital he looked tired, he looked as though he had done enough I think.
"But he was one hell of a fighter and one hell of a guy. He had a good innings.
"He was a companion and a friend and a huge support in her work. Someone she could laugh with."
Buckingham Palace said in a statement: "It is with deep sorrow that Her Majesty The Queen announces the death of her beloved husband, His Royal Highness The Prince Philip, Duke of Edinburgh.
"His Royal Highness passed away peacefully this morning at Windsor Castle.
"Further announcements will be made in due course.
"The Royal Family join with people around the world in mourning his loss."