Queen Elizabeth II Hopes to Attend Prince Philip Memorial as Details Emerge
Queen Elizabeth II "hopes" to attend a memorial service to Prince Philip in what would be her first official visit outside a royal residence in five months, Newsweek has been told.
The monarch, 95, has cancelled many of her planned royal engagements since a health scare in October, most recently her attendance at the Commonwealth Day Service on March 14.
However, she hopes to be present when friends, family, overseas royalty and Philip's charities gather to pay respects to her late husband at Westminster Abbey, on March 29, a royal source told Newsweek.
A Buckingham Palace announcement on Thursday confirmed only that members of the royal family would be present, without naming any of those attending.
The statement, seen by Newsweek, read: "Members of the Royal Family will attend a Service of Thanksgiving for the life of HRH The Prince Philip, Duke of Edinburgh, at Westminster Abbey on Tuesday, 29th March.
"The Service will give thanks for The Duke of Edinburgh's dedication to family, Nation and Commonwealth and recognise the importance of his legacy in creating opportunities for young people, promoting environmental stewardship and conservation, and supporting the Armed Forces.
"The Service will in particular pay tribute to The Duke of Edinburgh's contribution to public life and steadfast support for the over 700 charitable organisations with which His Royal Highness was associated throughout his life.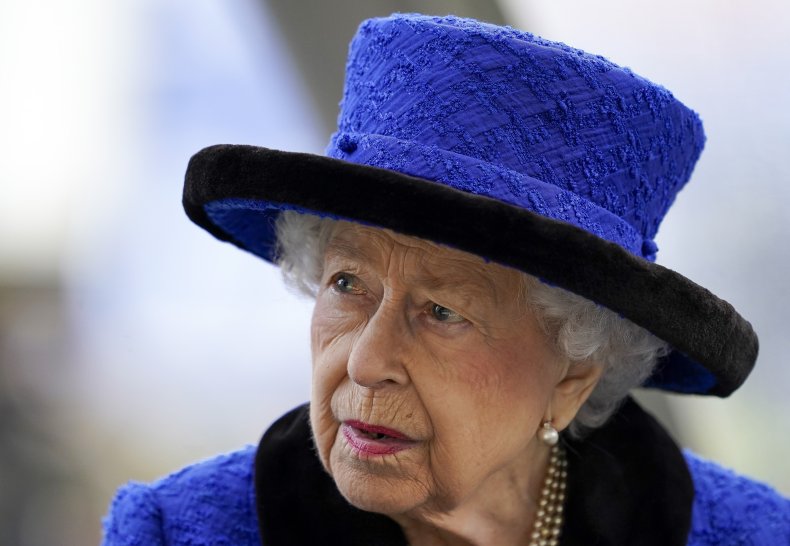 "Alongside the Royal Family, Members of Foreign Royal Families and The Duke of Edinburgh's wider family and friends, the congregation will include over 500 representatives of The Duke of Edinburgh's patronages and charities, reflecting the breadth of causes and charitable interests championed by His Royal Highness, and as a tribute to those who continue his work."
Prince Philip, the queen's husband of 73 years, died on April 9, 2021, and Elizabeth was famously pictured sitting alone at his scaled-down COVID-19 compliant funeral at St George's Chapel, Windsor Castle, eight days later.
Elizabeth, who tested positive for coronavirus in February but recovered after experiencing mild, cold-like symptoms, did not make the Commonwealth Day service in person but she did release a Commonwealth Day message earlier this month.
It read: "In this year of my Platinum Jubilee, it has given me pleasure to renew the promise I made in 1947, that my life will always be devoted in service.
"Today, it is rewarding to observe a modern, vibrant and connected Commonwealth that combines a wealth of history and tradition with the great social, cultural and technological advances of our time.
"That the Commonwealth stands ever taller is a credit to all who have been involved.
"We are nourished and sustained by our relationships and, throughout my life, I have enjoyed the privilege of hearing what the relationships built across the great reach and diversity of the Commonwealth have meant to people and communities."
The queen visited her Norfolk residence, in Sandringham, earlier in 2022 and marked the 70th anniversary of her accession to the throne there on February 6.
However, her last public visit outside of any royal residence was at Ascot Racecourse in October.
For more royal news and commentary check out Newsweek's The Royal Report podcast: