Queen Elizabeth II Mourned by World Leaders and Famous Admirers
Queen Elizabeth II died Thursday at age 96, and tributes immediately flooded social media soon after Buckingham Palace confirmed the news.
United Nations Secretary-General António Guterres and NATO Secretary-General Jens Stoltenberg released statements, as did prime ministers and presidents from around the world.
Former U.S. President Barack Obama said in a statement, "Like so many of you, Michelle and I are grateful to have witnessed Her Majesty's dedicated leadership, and we are awed by her legacy of tireless, dignified public service. Our thoughts are with her family and the people of the United Kingdom at this difficult time."
U.S. President Joe Biden released a lengthy message, as did his immediate predecessor in the White House, Donald Trump.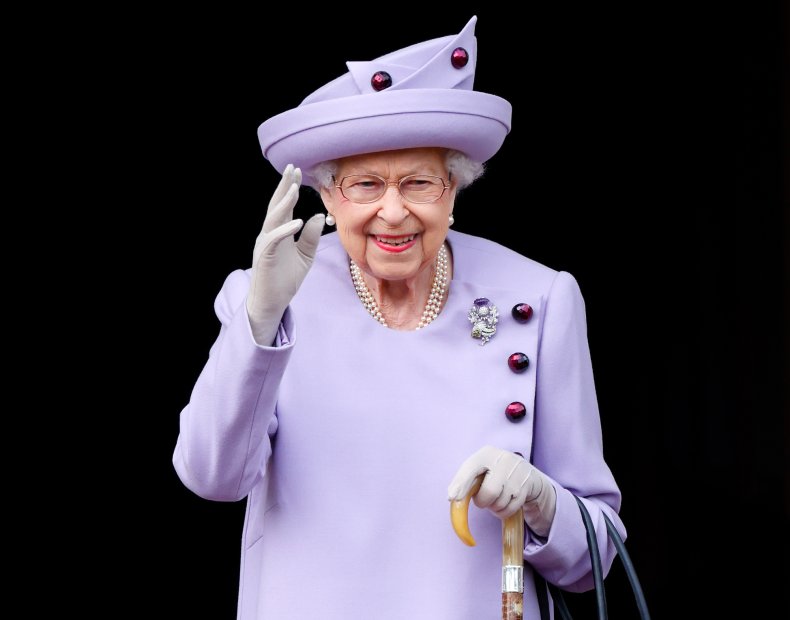 Music stars from Mick Jagger and Ozzy Osbourne to Janet Jackson and Nicki Minaj tweeted about the passing of Britain's longest-reigning monarch, as did actors, reality TV stars, talk show hosts, professional athletes and many other celebrities.
Many people posted simple social media messages similar to Reese Witherspoon's tweet that read: "Rest in Peace Queen Elizabeth II."
"Queen Elizabeth II was a good friend of the United Nations, and visited our New York Headquarters twice, more than fifty years apart," read Guterres' statement in part. "I would like to pay tribute to Queen Elizabeth II for her unwavering, lifelong dedication to serving her people. The world will long remember her devotion and leadership."
In a tweet, Stoltenberg said, "Deeply saddened by the passing of Her Majesty Queen Elizabeth II. Over more than 70 years, she exemplified selfless leadership and public service. My deepest condolences to the Royal Family, to our #NATO Allies the United Kingdom and Canada, and to the people of the Commonwealth."
"Her Majesty Queen Elizabeth II was more than a monarch," Biden said in his statement. "She defined an era."
Trump posted on Truth Social, "Melania and I are deeply saddened to learn of the loss of Her Majesty Queen Elizabeth II. Together with our family and fellow Americans, we send our sincere condolences to the Royal Family and the people of the United Kingdom during this time of great sorrow and grief."
"Several years ago, I met Queen Elizebeth [sic] at The Royal Variety Performance of 2009," Whoopi Goldberg tweeted. "As she approached me, all i could think of was WTH?? I'm an American kid from the projects and I'm in the company of the Queen of England. I was in awe. Rest In Peace. God Save the King."