Queen Elizabeth II Gave Permission for Prince Andrew's Jeffrey Epstein Interview, BBC Journalist Says
Prince Andrew got permission from Queen Elizabeth II before giving a "no holds barred" interview about his controversial friendship with Jeffrey Epstein and claims that he had sex with a 17-year-old girl, according to BBC journalist Emily Maitlis, who filmed an interview with the royal on Thursday.
The Duke of York gave the interview earlier this week as he continues to be implicated in convicted pedophile Epstein's alleged sex trafficking of underage girls. Epstein was charged with sex trafficking of minors and conspiracy to sex traffic minors in July. He died by apparent suicide in prison in August.
Promoting the BBC Newsnight interview, which will air Saturday in the U.K., Maitlis said on Friday's episode of Newsnight that Andrew "had to find approval from the highest levels—we now understand that was the queen. She gave sign-off either late on Monday, or very early on Tuesday."
Maitlis said that the BBC had been in talks with Buckingham Palace for many months before the interview with Andrew finally took place on Thursday. The journalist said it was important that the interview be "no holds barred, that we could go to areas that were uncomfortable."
On Friday's Newsnight, Maitlis said that she felt Andrew—Queen Elizabeth II and Prince Philip's third child—was forthcoming in the interview about the gravity of the claims against him. He has been accused of having sex with Virginia Roberts Giuffre when she was underage. Giuffre claims she was enslaved and sex trafficked by Epstein and socialite Ghislaine Maxwell.
"The Duke of Year did not shy away from any of the questions I put to him. It was not the sound of pre-prepared Buckingham Palace statement. It was extraordinary raw, often uncomfortable, but it was very head-on," said Maitlis.
Giuffre first made the claims that she was trafficked to Andrew in a 2015 court deposition. Buckingham Palace strongly denied the claims at the time.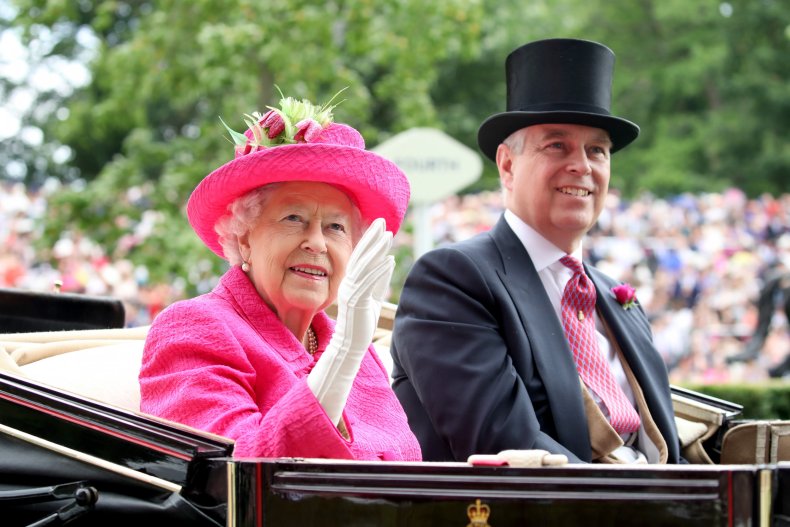 In an interview with 60 Minutes Australia earlier this month, Giuffre said, "Prince Andrew should go to jail. I mean, is he ever going to? Probably not."
Giuffre was also shown holding up a photo purportedly of her as a teenager and Andrew taken in 2001, insisting "this is a real photo, that is Andrew." The authenticity of the photo has been questioned by alleged sources close to Andrew.
In the interview airing on Saturday in the U.K., Andrew admits he "let the side down" by staying at Epstein's home after the latter was convicted in 2008 for soliciting a minor for prostitution.