Queen Elizabeth II is mourning the loss of a childhood friend who her late husband, Prince Philip, was also "close" with.
Lady Myra Butter died "peacefully" on Friday, July 29, aged 97, according to a death notice published in U.K. newspaper The Daily Telegraph.
She was in the 1st Buckingham Palace Company of Girl Guides with Elizabeth when it launched in 1937, when the monarch was still a princess.
The queen, her sister Princess Margaret and Prince Philip were also all guests at Lady Butter's wedding to Major David Butter, of the Scots Guards, in November 1946.
According to a 2021 Daily Telegraph article, the queen also used to swim with Lady Butter, who once described the monarch as having a "very good sense of humor which has gone on for all her life."
After Philip died, she described how much he meant to the queen in an interview with ITV when she said: "There's nobody, in my mind, who could have done that job. Nobody. Dedicated to it, and very intelligent and youthful."
The death notice read: "Myra Alice, Lady (CVO) died peacefully on Friday 29th July 2022 in London aged 97. Beloved wife of the late Major Sir David Butter. Adored mother, grandmother and great-grandmother. Private family funeral in Scotland."
Ingrid Seward, author of Prince Philip Revealed, told Newsweek: "She was wonderful. She is a daughter of the Wernher family and the Queen and Philip were very, very friendly with them and so was the Queen Mother."
Lady Butter was descended from Tsar Nicholas I of Russia as well as acclaimed Russian poet Alexander Pushkin and was awarded a Pushkin medal on personal decree of Russian President Vladimir Putin.
The Russian Consulate General in Scotland promoted the move on its official Twitter account in 2018, writing: "Founder of the Pushkin Prizes in Scotland Lady Myra Alice Butter (herself descendent of Russia's famous poet!) receives Pushkin Medal for fruitful work on the rapprochement and mutual enrichment of national cultures."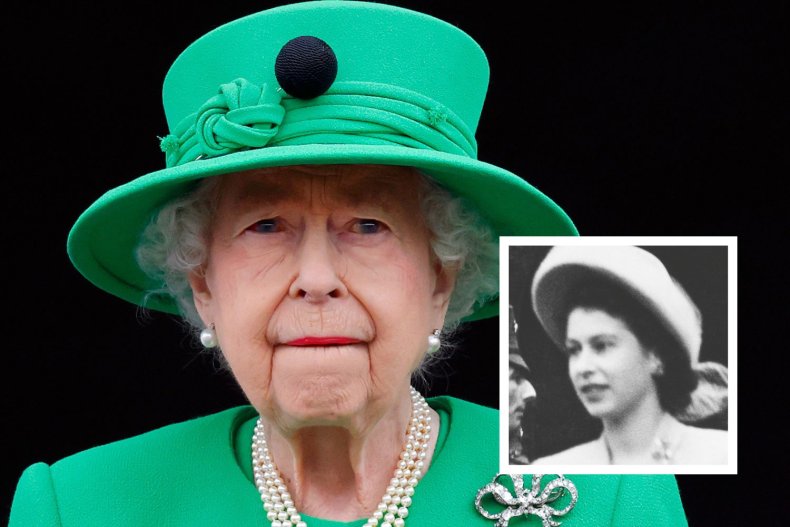 The medal recognised the work she did to bring Scottish and Russian school children together, though she gave it back following the Russian invasion of Ukraine.
Lady Butter told the Telegraph in 2021 about her time with the queen in the guides: "[Buckingham Palace] got hold of some girls to be part of the thing to make it more fun.
"In the Guides and the Brownies it was a real mixture, which was really nice, some friends, friends of [the family], and all the people in the Royal mews, their children, they were Brownies and Guides. Just a normal sort of pack really."
Seward's book, Prince Philip Revealed, described how the queen and Philip became close to Lady Butter, as well as her parents and sisters.
It read: "Philip often stayed with the Wernhers during the 1930s at Thorpe Lubenham Hall, their farmhouse in Leicestershire.
"The Wernhers were extremely rich and maintained a full retinue of servants, including a butler and footmen. Philip became close friends with the Wernhers' three children.
"Their daughter Gina [Lady Butter's older sister], who later was a trustee of the Duke of Edinburgh's award scheme, said that Philip often had good discussions with her father."
For more royal news and commentary check out Newsweek's The Royal Report podcast: