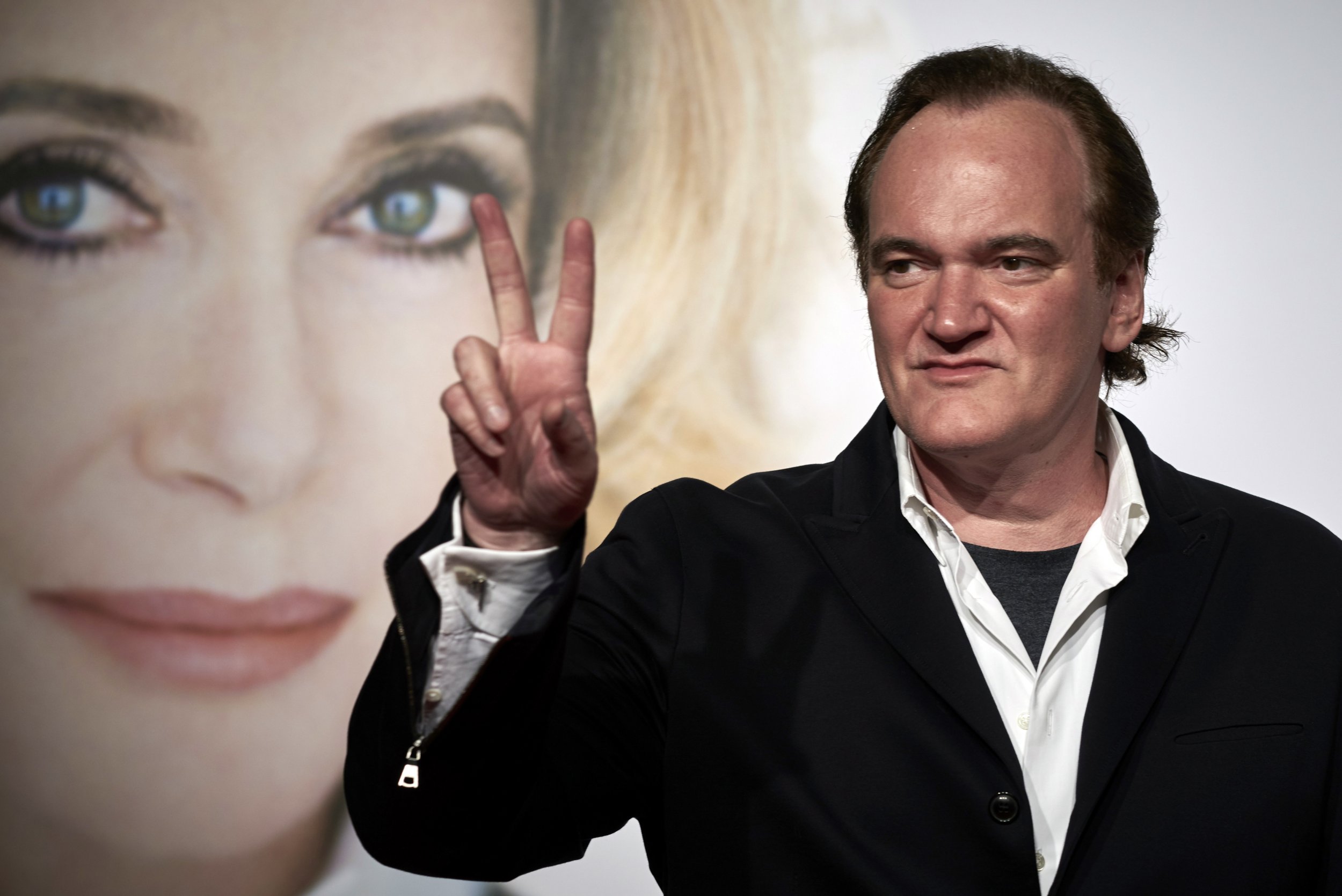 Quentin Tarantino, the visionary director of Reservoir Dogs and the Kill Bill movies, has oft mooted the idea of retiring after making 10 films—but, as he now inches closer to those double-digits, the reality of his Hollywood departure is starting to sink in.
Speaking on Thursday at a creativity conference hosted by Adobe in Los Angeles, Tarantino confirmed he still plans to end his career after making two more movies.
"Drop the mic. Boom. Tell everybody, 'Match that shit!'" the filmmaker said towards the end of the conversation, according to The Hollywood Reporter.
As of 2015's The Hateful Eight, Tarantino has directed eight features. Although Kill Bill was released in two parts, the Uma Thurman-starring revenge flick was initially envisioned as one film.
His ninth work, Tarantino teased earlier this year, could be a Bonnie and Clyde-esque thriller set in 1930s Australia.
But for now he is concentrating on a nonfiction project about his fascination with the year 1970, which he says could take the shape of "a book, a documentary, [or] a five-part podcast."
Quizzed about how he hopes his legacy would be remembered after his 10th and, supposedly, final movie, Tarantino said: "Hopefully, the way I define success when I finish my career is that I'm considered one of the greatest filmmakers that ever lived. And going further, a great artist, not just filmmaker."
The filmmaker first spoke of retirement from directing in 2014 but said at the time his plan wasn't "etched in stone."
With just two directorial features left to add to his resume, the question is, will his 10th film be the much-mooted Kill Bill 3?
"I'm not committing to it, but I wouldn't be surprized if The Bride made one more appearance before the whole thing is said and done," Tarantino told Variety last December. "I am talking to Uma about it just a little bit. Some of the stuff that I'd written that never made it into the movie that maybe I could use."