Quentin Tarantino Gets Apology From Movie 'Pirates'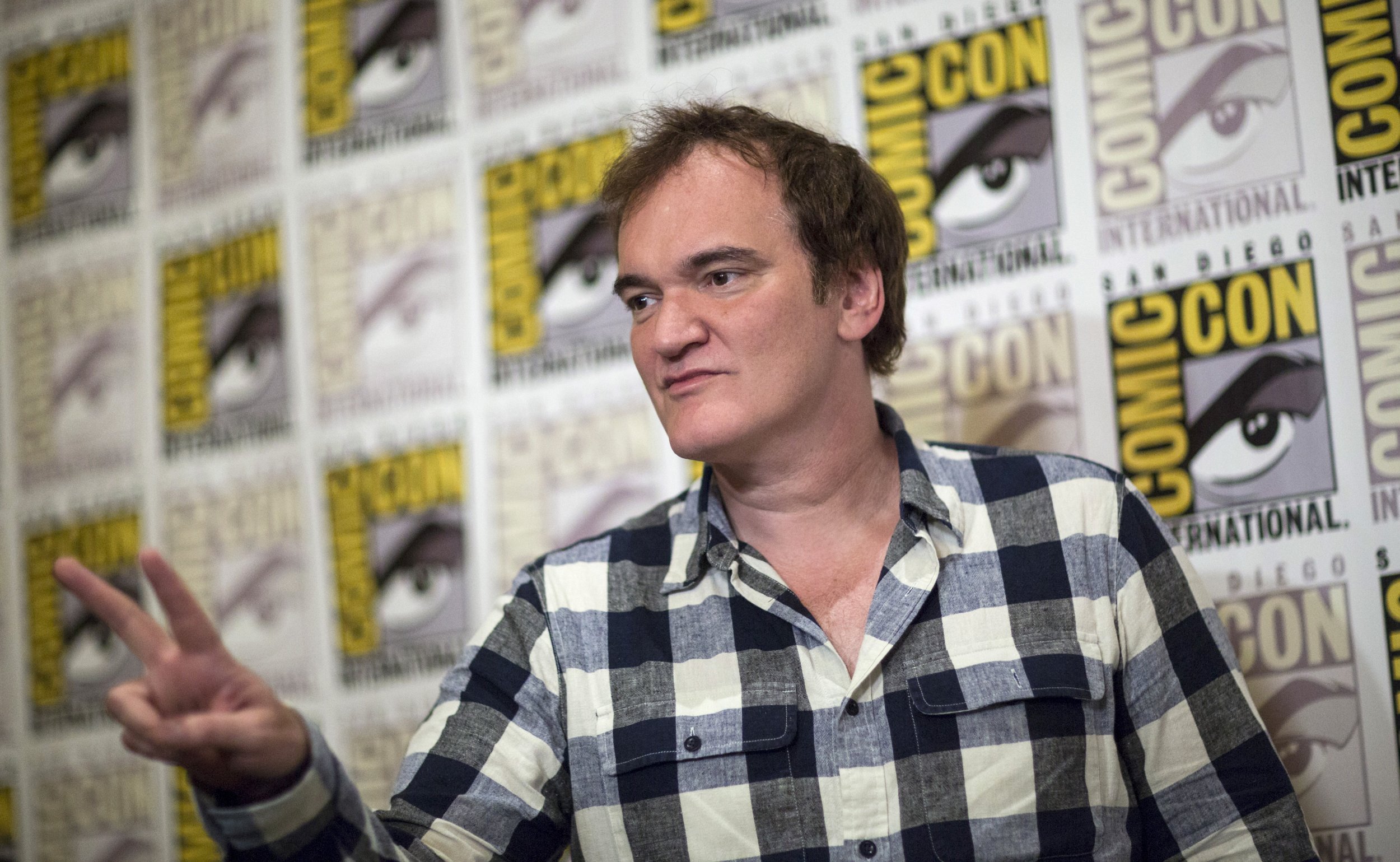 After a shaky start to the opening of eighth film, The Hateful Eight, director Quentin Tarantino may be ending the year with a win. Pirate video streamers Hive-CM8 has apologised to Tarantino, and the producers, on Wednesday for releasing a screener copy they bought from "a guy on the street" before the film's official release. According to Variety, a federal U.S. investigator linked the December leak of The Hateful Eight screener to Alcon Entertainment co-CEO Andrew Kosove who denied ever seeing the screener.
In a rare act from within the piracy community, a group more often linked with criminality than gestures of contrition, Hive-CM8's statement urges viewers to the see film in the cinema.
"Please support the producers and watch all movies in the cinema on a big screen, like you should do anyhow. The producers need the money from ticket sales to get back the production costs." they said. "We feel sorry for the trouble we caused by releasing that [ The Hateful Eight ] great movie before cinedate even has begun. we never intended to hurt anyone by doing that, we didn't know it would get that popular that quickly."
The streaming site says its actions are akin to free promotion, and has profferred The Hateful Eight with a level of media interest that even Star Wars: The Force Awakens isn't able to match. The producers, the piracy site says, can expect to see a significant rise in the number of people wanting to see the "movie that has created so much noise."
Not only did the statement include an apology, but also a glowing review of the film, calling it "excellent, thrilling, and entertaining," even thanking Tarantino for his "unforgettable" Western that combined "terrific direction, a fantastic cast, a wonderful script, beautiful photography and a memorable score."
On Tuesday, Business Insider reported that speculation was rife within the online piracy community as to the current status of Hive-CM8 after the group stopped uploading screeners after potential identifying information was released about one of its members.