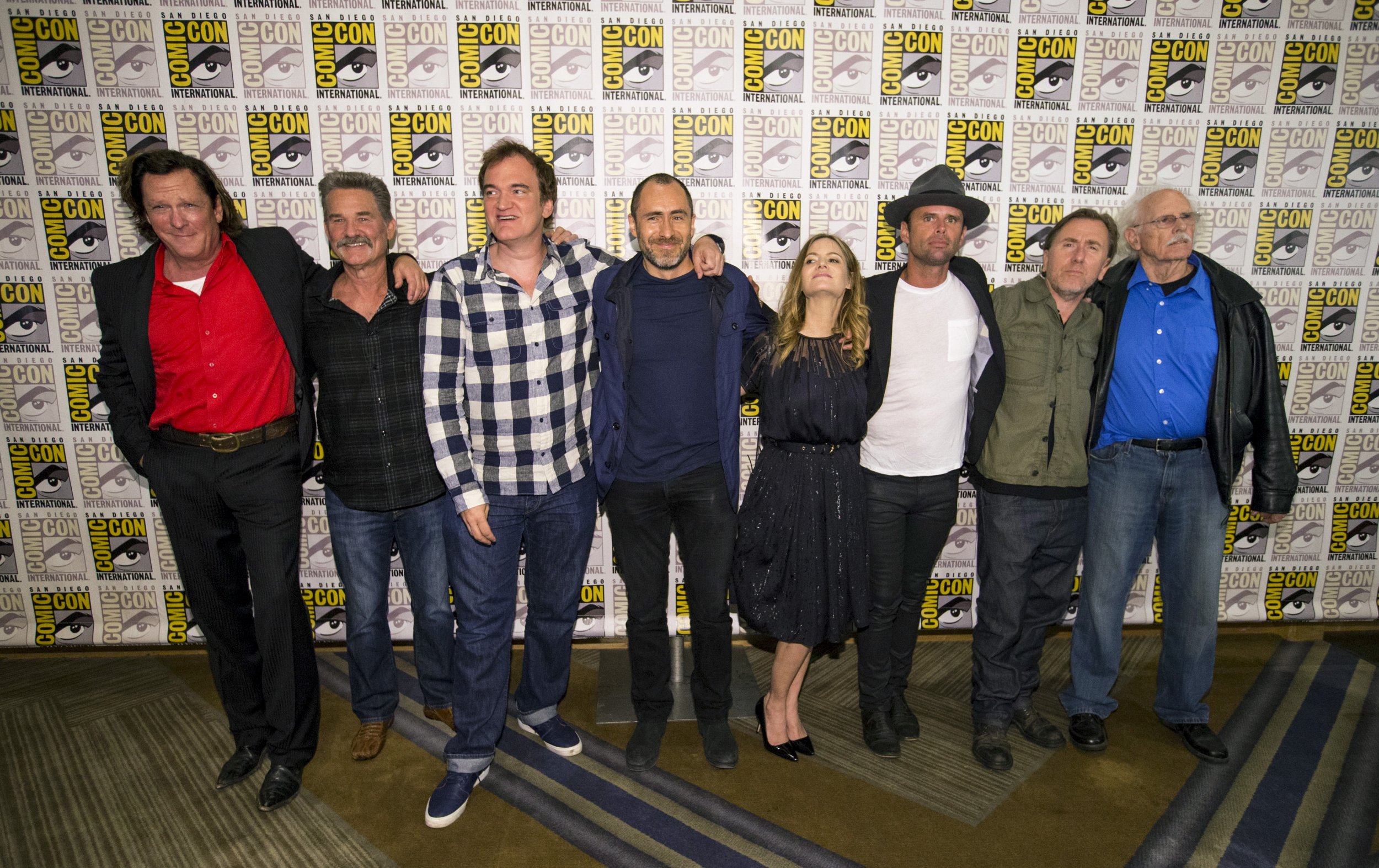 U.S. cinema lovers were treated to a glimpse of Quentin Tarantino's latest offering over the Christmas weekend, but not all viewings went smoothly.
The roadshow allowed 100 selected cinemas the chance to project The Hateful Eight in full, in its original Ultra Panavision 70mm-film format, before its wider release. The experience includes an overture, intermission and souvenir programme.
According to Variety, however, cinemagoers turned to social media to report problems with the hampered screenings, from a lack of sound to poor focus.
Speaking to Variety, Erik Lomis, president of Theatrical Distribution & Home Entertainment at The Weinstein Company denied that the problems were widespread, claiming that the instances "represent issues that were rare and far between," adding that the difficulties should be seen as part of the "risk and thrill of 70mm and celluloid film."
As with all projects from the lens of the Pulp Fiction director, there has been considerable buzz around The Hateful Eight's release. The Hollywood Reporter notes that the film achieved an impressive $4.6 million over the Christmas weekend in the limited 100 theatre release. The movie's strong beginnings is partly down to its generally positive reviews.
Tarantino's eighth tale (as director) has garnered four stars on review aggregator Rotten Tomatoes . The Guardian's five-star review described to it as a "three-hour masterpiece," while Rolling Stone saw the "incendiary" dialogue as "profane poetry."
Some reviews were less kind. The Wall Street Journal perceived the script less as poetry, and more a "tedious comic riff."
The Hateful Eight will have a wider release in the U.S. from New Year's Eve, and around the world from January 1, 2016.