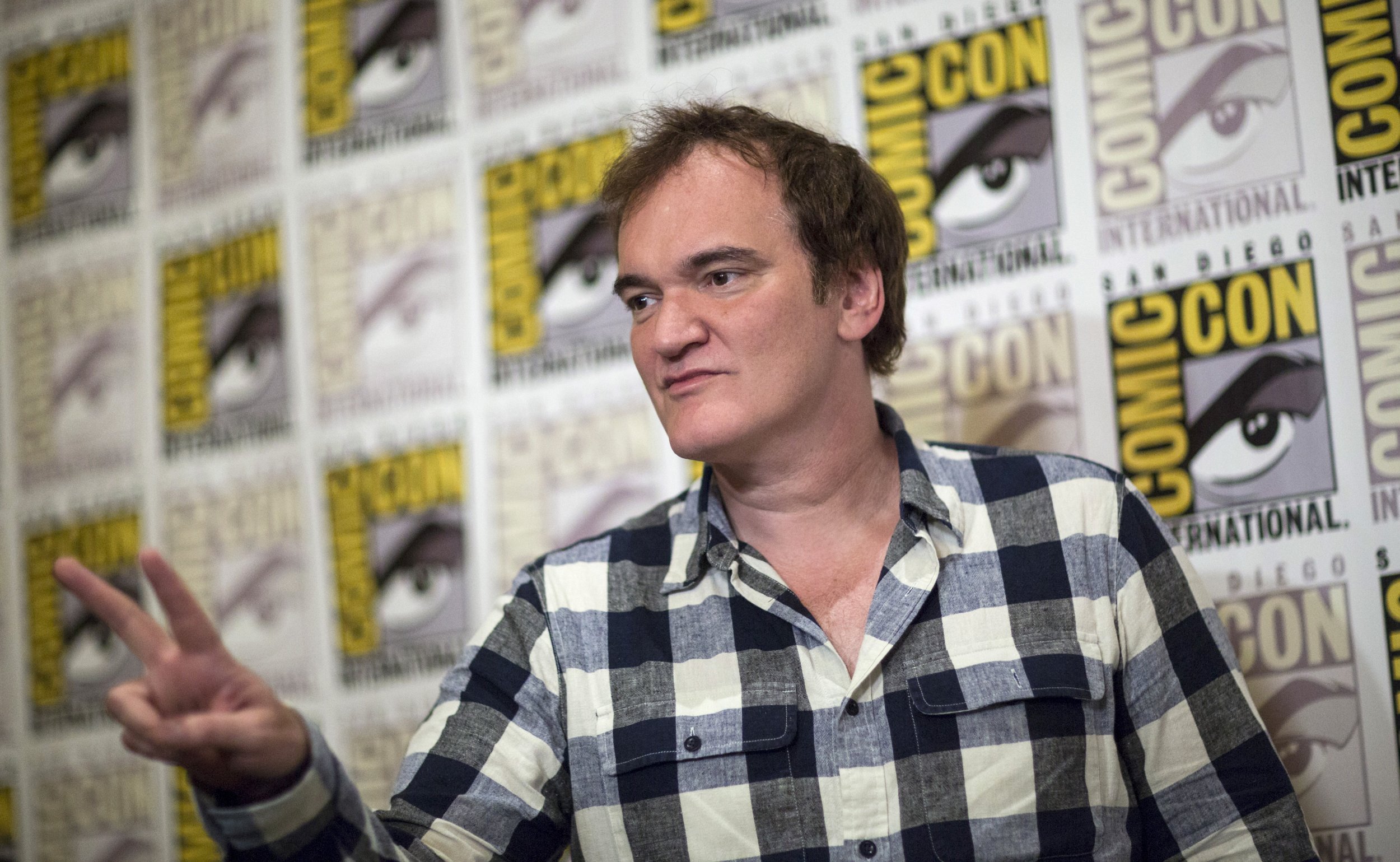 Quentin Tarantino's father has joined the widespread criticism of his son's recent comments on police brutality, saying that the film director sometimes "lets his passion blind him to the facts and to reality."
Tarantino reportedly said at a protest Saturday: "When I see murders, I do not stand by. I have to call a murder a murder and I have to call the murderers the murderers."
In response, the New York Police Department's largest police union swiftly called for a boycott of Tarantino's work. In a statement on Sunday, Patrolmen's Benevolent Association President Patrick J. Lynch slammed the Pulp Fiction filmmaker as a "cop-hater." Police groups in Los Angeles and Philadelphia have also set boycotts of Tarantino's films.
Tarantino's comments came just days after a NYPD officer died in a fatal shootout with a robbery suspect. Officials posthumously promoted the officer, Randolph Holder, to detective, first grade.
"I love my son and have great respect for him as an artist but he is dead wrong in calling police officers, particularly in New York City where I grew up, murderers," Tony Tarantino said Friday morning in a statement released by the PBA. "He is a passionate man and that comes out in his art but sometimes he lets his passion blind him to the facts and to reality. I believe that is what happened when he joined in those anti-cop protests."
Tarantino also said of his son: "I wish he would take a hard, dispassionate look at the facts before jumping to conclusions and making these kinds of hurtful mistakes that dishonor an honorable profession. We have many friends and relatives who have served honorably in the NYPD and the LAPD and clearly, they risk their lives to keep the rest of us safe. Cops are not murderers, they are heroes."
Lynch said the union is "very grateful to Tony Tarantino for having the courage to speak out and support the police."
"It is not easy criticizing someone you care about. But his son, Quentin Tarantino, has insulted the very people who protect his freedom of speech and who facilitate the making of his films," Lynch said. "He owes an apology to law enforcement officers across country and we will continue to encourage the boycotting of his films until he makes such an apology. The list of police agencies across the country who will boycott Quentin Tarantino's films is long and growing."
Tony Tarantino, described in the PBA's statement as an "actor, musician and film maker in his own right," was born in the Queens borough of New York City. According to the PBA, he "credits local police officers and his involvement in the Police Athletic League for setting him straight in his youth."
Numerous activists involved with #RiseUpOctober, the group that organized the polemic protest, have made statements supporting Tarantino.
Carl Dix, a co-initiator of the group and representative of the Revolutionary Communist Party, said:
The police threats against Quentin Tarantino amount to a mafia-style protection racket, only the payoff being demanded is toeing a political line, not cash. 'Don't dare criticize police who kill people, or we'll make it impossible for you to work in our towns.' It is aimed at sending a message, not just to Tarantino, but to anyone whose voice carries great weight in society: if you speak out, we will come after you, threaten your livelihood and attempt to scare you back into silence.