R. Kelly Judge Says No To Prison Release Despite COVID-19 Fears
A judge ruled that R&B singer R. Kelly would not be released from prison despite his fear of contracting the coronavirus.
Kelly is being held at Chicago Metropolitan Correctional Center. following an arrest on sexual assault and child pornography charges, as previously reported. The 53-year-old musician addressed Chicago Judge Leinenweber, asking for his release citing that he is in a "high risk" category that could put his life in jeopardy if he contracts COVID-19. Despite the singer being held in Chicago, a New York judge denied his request for release.
"Mr. Kelly requests that this Court defer any ruling until after the New York court has acted on his request, less this Court were to grant his request and that court were not he would simply and up in the same unhealthy conditions, just in New York," said Kelly's filing.
In the document, Judge Ann M. Donnelly ruled that Kelly was not eligible for the Bail Reform Act, which has a provision that may "permit a defendant's release where, for example, he is suffering from a terminal illness or serious injuries." Donnelly cited that Kelly claimed that the pandemic has prevented him from meeting with his lawyers due to the Bureau of Prisons' (BOP) efforts to prevent the spread of the outbreak.
"While I am sympathetic to the defendant's understandable anxieties about COVID-19, he has not established compelling reasons warranting his release," she wrote.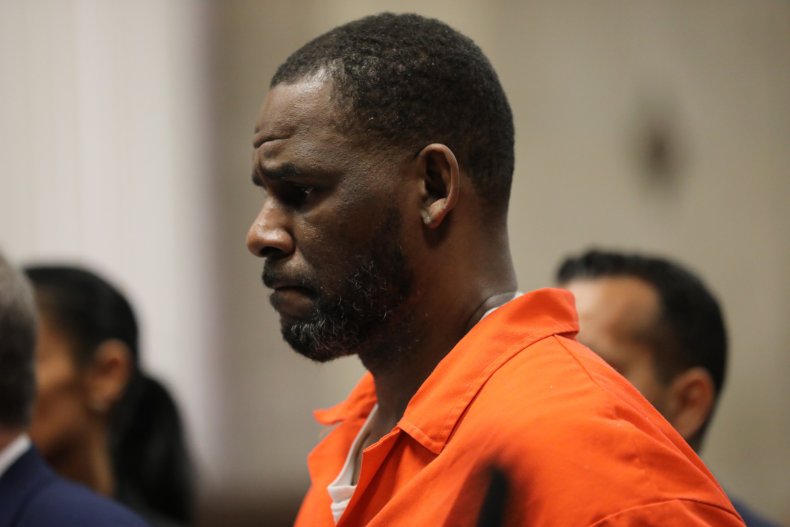 The judge also wrote that despite Kelly's claims that he is within the high-risk age range for the coronavirus, he is actually 12 years younger than the CDC's categorized age for being high risk for the virus and that he has not shown how a recent surgery places him at a higher risk than others. "Although the defendant has had a surgery during his incarcerations he does not explain how his surgical history places him at a higher risk of severe illness, " she wrote. "Moreover, officials in Chicago have advised the government that doctors have completed all treatment for the defendant's recent operation."
Donnelly also noted that Kelly's trial would likely be rescheduled, but the singer would have additional time with his attorney to prepare the trial and he may still be in touch with his lawyer via phone or email.
She also said that Kelly was imprisoned, because he is a flight risk and may interfere with witnesses. "The defendant is currently in custody because of the risks that he will flee or attempt to obstruct, threaten or intimidate prospective witnesses," she wrote. Donnelly said that Kelly "has not explained how those risks have changed."