Rachel Dolezal's Biracial Son Says His Mother 'Just Drains Me' In Netflix Documentary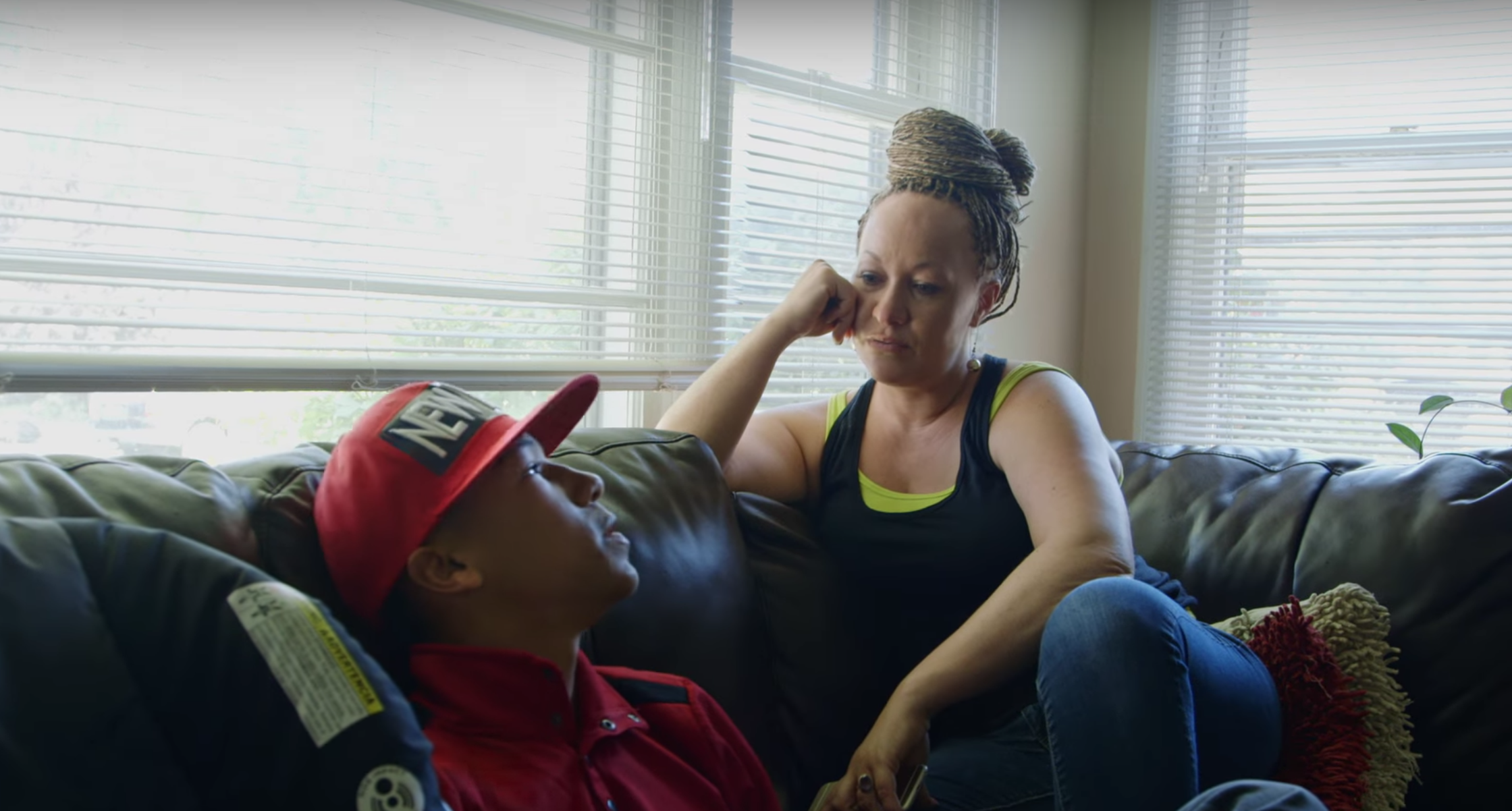 If you hoped the world was done with all the Rachel Dolezal drama, that's exactly what her son hoped, too. Unfortunately for him (and us), that's not the case. The white woman who identifies as black is back with a Netflix documentary, The Rachel Divide, to try yet again to explain her "trans-racial" identity.
Filmmaker Laura Brownson, who directed the 2011 documentary Lemon, followed Dolezal, her two sons and her adopted sister for two years. The film will be released on April 27, but in a promotional clip released by Netflix on Wednesday Dolezal's biological son Franklin expresses extreme trepidation about his mother's decision to make the film—and repeatedly states that he's tired of the whole ordeal.
"I really do not want to focus on this for the rest of my life," he tells his mom wearily in the clip. "Why don't you just let it go away?" In response, Dolezal insists, "When something gets destroyed you have to rebuild it."
When prompted by Brownson, Franklin admitted he resents "some of [Dolezal's] choices and some of the words she's spoken in interviews." Her son went on to say that while he doesn't personally have a problem with however his mom wants to identify, he thinks she should keep it out of the limelight. "She did not choose her words carefully. It affected me, it affected my brother. The more that I hear about it, the more that I talk to people about it, the more it just drains me."
The Dolezal scandal exploded in 2015, when the former Africana studies teacher, NAACP leader and civil rights activist was outed by her parents as a white woman passing as a black woman. In one particularly infamous interview with Spokane ABC affiliate KXLY, Dolezal identifies an African-American man as her father, though later it was revealed the two are not biologically related. She stammers when asked point-blank if she herself is African-American, and leaves.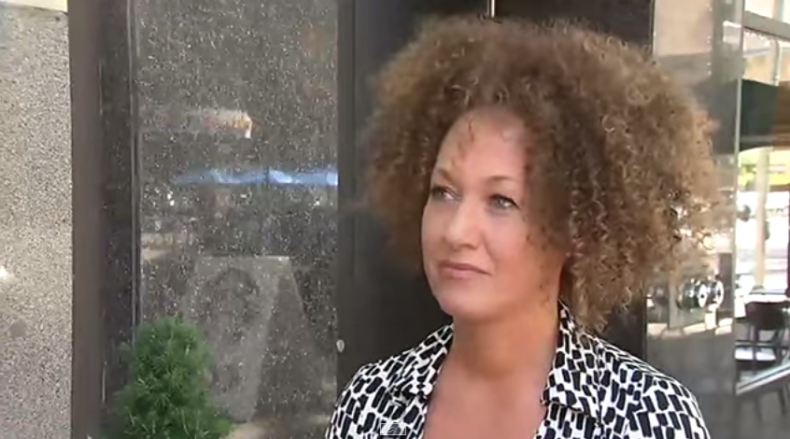 Her actions were widely mocked and condemned, with some comparing it to using blackface. In response, Dolezal claimed she identifies as black the way others identify with a gender they are not born to. Last year, Dolezal published a book explaining her side of the story, In Full Color: Finding My Place in a Black and White World.
The Rachel Divide is set to premiere at the Tribeca Film Festival before arriving on Netflix on April 27.