Radiohead Stages Cryptic Online Comeback: Is a New Album Imminent?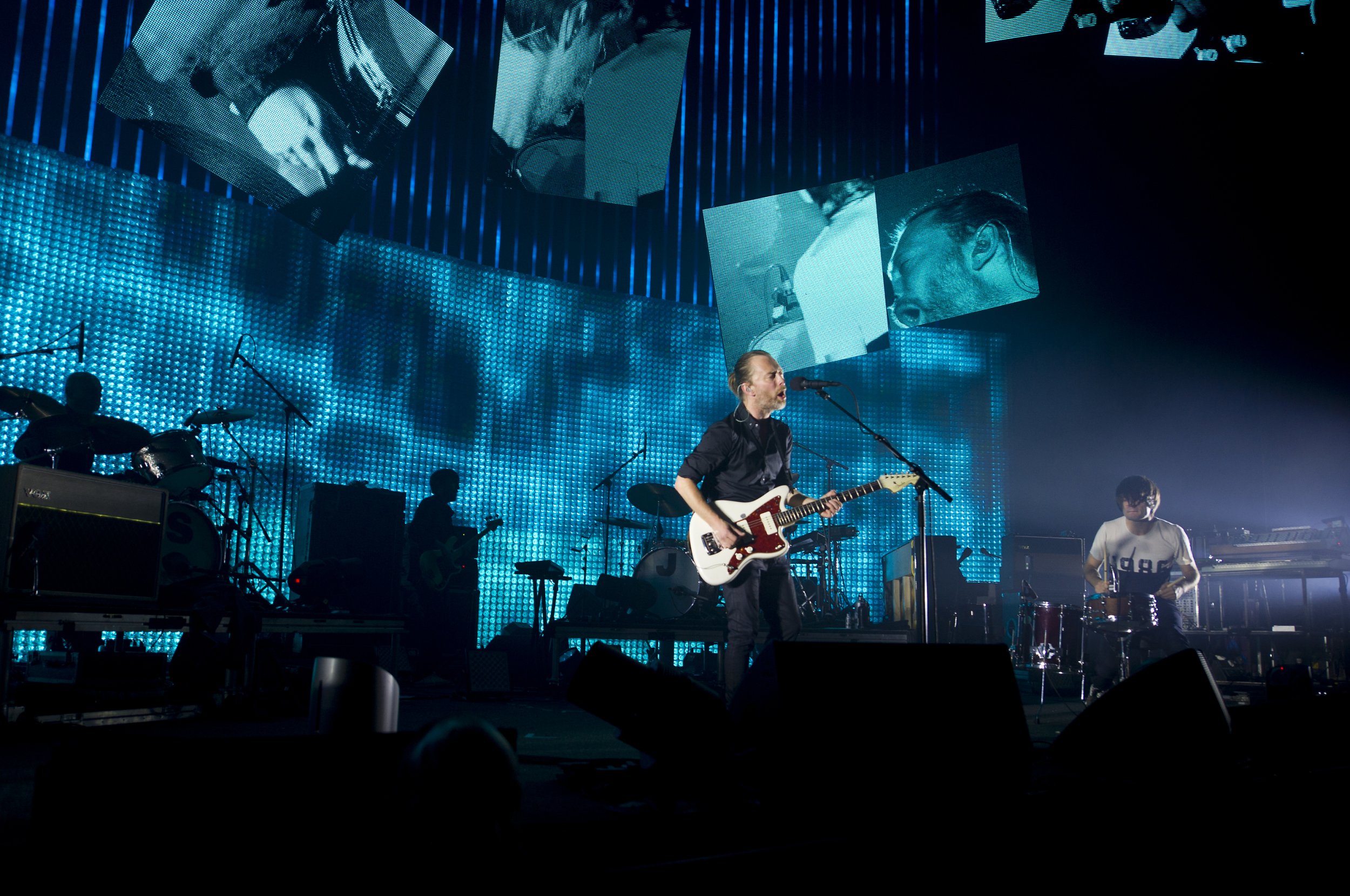 It looks like the Radiohead comeback trail is mounting.
Just a day after appearing to erase its presence from the Internet, the English rock group resurfaced on Tuesday with two cryptic videos posted to Instagram.
The first of the stop-motion clips shows a little bird tweeting while perched on a tree branch:
A second clip, posted some hours later, appears to depict a ceremonial sacrifice as a woman is tied to a tree with men in masks circling around her:
The clips seem to take inspiration from 1960s stop-motion programs Camberwick Green and spinoff Trumpton.
On Monday, Thom Yorke and company prompted a flurry of speculation that their eagerly awaited ninth studio album could be on the way. The band's official website was stripped bare of all content. All previous updates on the group's Facebook, Twitter and Instagram accounts were also deleted, along with their profile pictures.
Fans in the U.K. also began receiving mysterious leaflets in the mail from the group, reading: "Burn the witch." That would certainly tie in with the second Instagram clip.
Rumors of a new album—Radiohead's first since 2011's The King of Limbs—gained traction in March when the group announced tour dates in the U.S. and U.K. And in April, an executive at the band's management company, Courtyard Management, teased an imminent release of new music.
"There's nothing out there right now that sounds anything like this. And for some people that will be a good thing and for others that probably won't," said Brian Message.
Frequent Radiohead collaborator Stanley Donwood also piled on the praise, hailing the new record a "work of art" in an interview with DIY magazine.
Radiohead are no strangers to innovative album releases. The King of Limbs was released in February 2011 just four days after the group announced it. And in 2007, the album In Rainbows was made available online with fans given the option of paying as much or as little as they wanted for it.