Rafael Nadal: Tennis Star 'Will Sue' French Politician Over Doping Allegations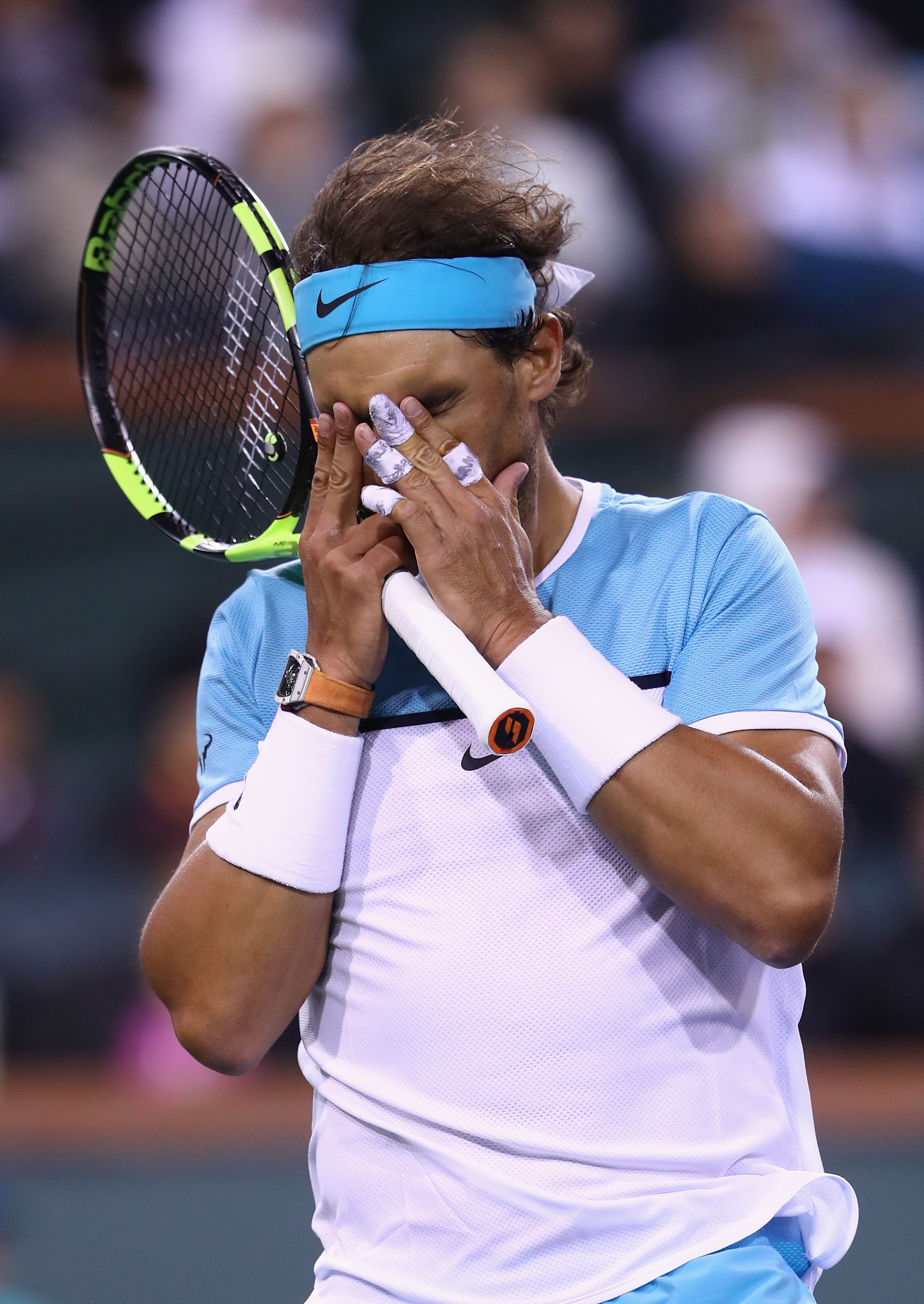 Rafael Nadal, the 14-time Grand Slam winner, says he plans to sue French politician Rosalyne Bachelot for her accusation that the Spaniard covered up a positive drugs test with a fake knee injury in 2012.
Speaking on a talk show last Tuesday, former Sports Minister Bachelot accused tennis of a lack of transparency regarding positive tests for performance-enhancing drugs, before launching into allegations against Nadal.
It [tennis] does not reveal positive controls [tests]," Bachelot said. "We curiously learn that a player has an injury that keeps them off the court for months… The famous injury of Rafael Nadal, which led to a seven-month absence from competition [in 2012-2013] is certainly due to a positive control."
Nadal, 29, has never failed a drugs test and there is no suggestion from tennis' authorities that he has ever doped.
On Monday, he offered a furious riposte, suggesting that this would be the last time anyone could make those types of comments without him launching legal action.
"I have been working so much since I was five, all my career, to have the success I have had, and always in the right way," Nadal said.
"This is now a couple of times I have heard comments like this, and this is going to be the last one, because I am going to sue her.
"I am going to sue her and everyone who says something similar in the future, because I am tired of it."
Nadal, who is currently playing at the prestigious BNP Paribas Open in Indian Wells, California, on Thursday again denied that he had ever used performance-enhancing drugs as he reacted to Maria Sharapova's positive test for meldonium, the angina-relieving substance banned by the World Anti-Doping Agency (WADA) on January 1 of this year.
"I am a completely clean guy," Nadal said. "I have never had the temptation of doing something wrong."
Sharapova's provisional suspension for her positive test at the Australian Open in January came into effect on March 12. The Russian world No. 6 says she and her team did not realize that the substance she had been using for ten years, mildronate, on the advice of a family doctor was the same product as meldonium.