Raiders Rookie Nate Hobbs Arrested for DUI 2 Months After Teammate Henry Ruggs III
Las Vegas Raiders cornerback Nate Hobbs was arrested for allegedly driving under the influence (DUI) early Monday morning after police found him passed out at the wheel of his car.
The NFL rookie was discovered around 4 a.m. at the Cromwell Hotel in Las Vegas just hours after the team celebrated a key win over the Indianapolis Colts, according to a statement from the Las Vegas Metropolitan Police Department. Witnesses reported to police that they saw the 22-year-old asleep on the exit ramp of a parking garage of the hotel.
After making contact with Hobbs, police performed a sobriety test and determined the player was under the influence. He was later booked in the Clark County Detention Center for a misdemeanor DUI, according to the statement.
Raiders interim head coach Rich Bisaccia said Monday afternoon that he and the team are aware of the incident and are working to uncover more information.
"We're just trying to collect as much information as we possibly can on what exactly happened and what the situation is and where he's at with that," Bisaccia said during a press conference, according to TMZ."
Hobbs was selected by the Raiders this year in the fifth round of the NFL Draft out of Illinois, according to CBS Sports. The rookie cornerback has started for the team in nine out of 15 games this season, and he has recorded 67 tackles, two pass deflections and one interception. In the latest game against the Colts, Hobbs recorded four combined tackles and a quarterback hit, according to the news outlet.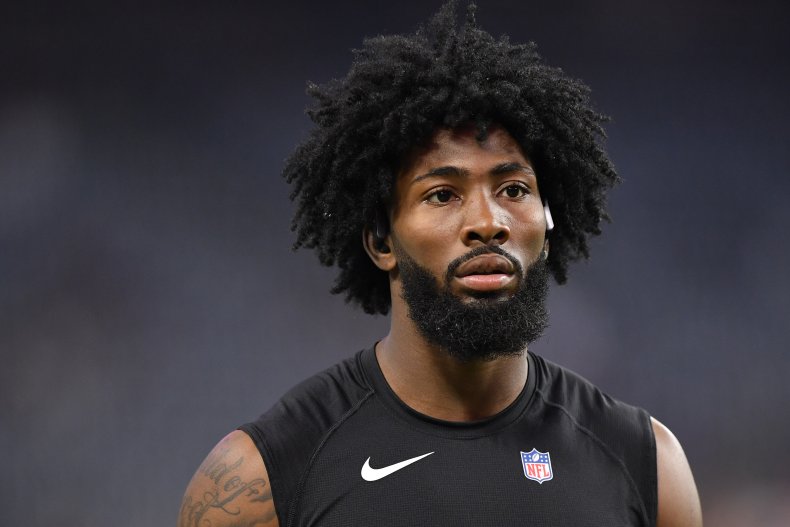 The 22-year-old's DUI comes just months after another Raiders player, Henry Ruggs III, was arrested and charged with driving under the influence resulting in death and reckless driving in November. The former wide receiver was released from the team after it was determined that he drove 156 miles per hour and had a blood alcohol level twice the legal limit before crashing into 23-year-old Tina Tintor's Toyota Rav4 and killing her.
Shortly after that incident, the Raiders issued a statement saying that they were "devastated by the loss of life," while adding condolences for Tintor's family.
The Raiders are now scheduled to play against the Los Angeles Chargers on Sunday in a game that could determine their status in the NFL playoffs. As of Monday evening, it is unclear whether or not Hobbs will be playing in that game.
Newsweek contacted a representative for the Raiders, but did not hear back in time for publication.