Family's 'Hopes Dashed' After Blogger Raif Badawi is Moved to 'Final' Saudi Prison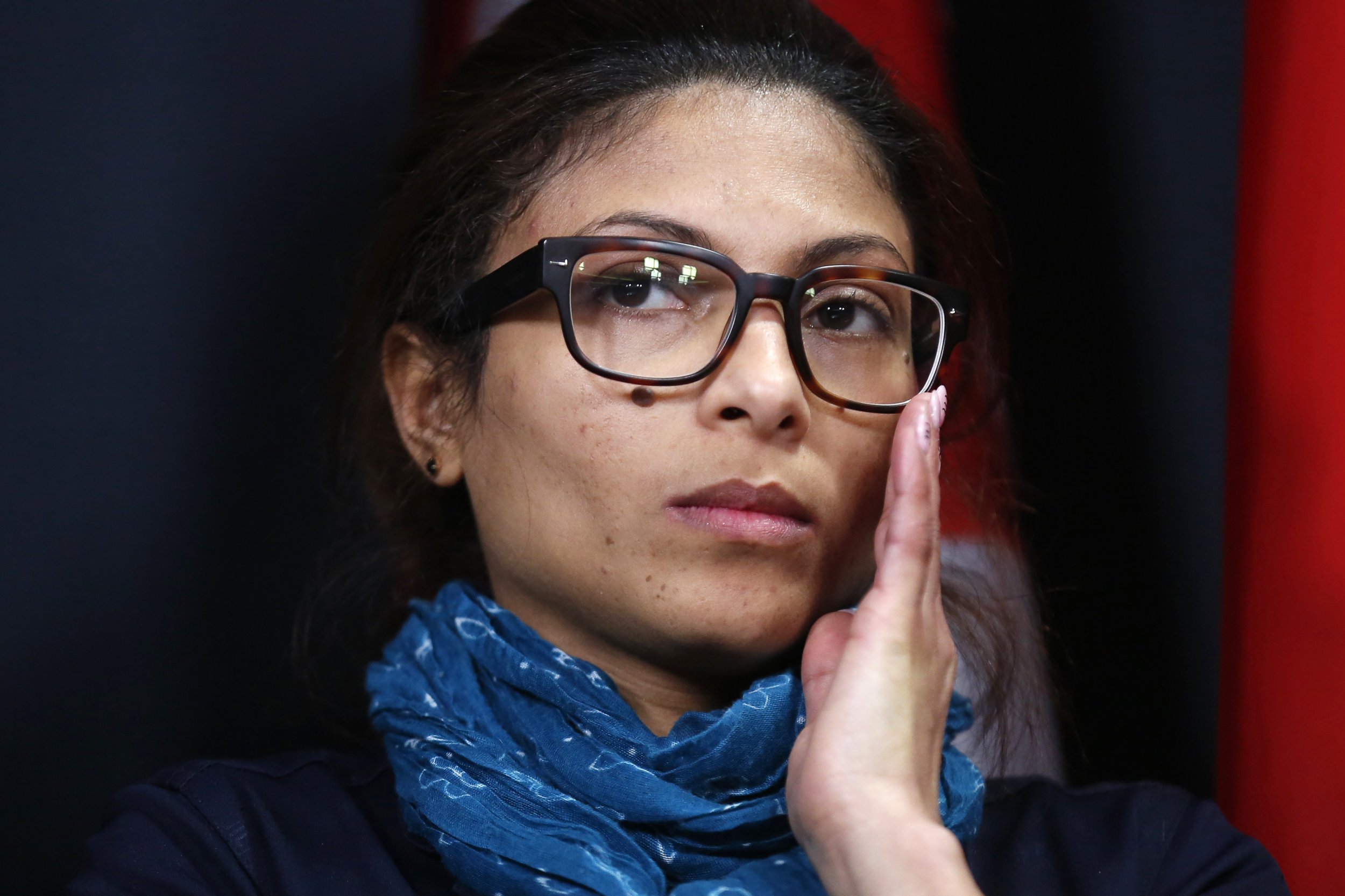 The wife of imprisoned Saudi blogger Raif Badawi says the family's hopes of his release have been "dashed" after he was transferred to a prison "for those whose verdict is final."
Ensaf Haidar spoke to Newsweek on Tuesday about her husband who, in 2014, was sentenced to 1,000 lashes and 10 years in prison after he criticized Saudi clerics on his liberal blog. He was found guilty of insulting Islam and violating Saudi Arabia's information technology laws and received the first 50 lashes of his sentence in January. He was so badly injured that his subsequent weekly lashings were postponed on medical grounds.
On Thursday, Haidar said that Badawi had started a hunger strike two days earlier, after Saudi prison authorities moved him to a "new isolated" facility. She tweeted: "I call on his majesty King Salman to pardon my husband. Please unite my children with their father."
Haidar, who currently lives in Quebec, Canada, where she and their three children were given political asylum, now says that Badawi's situation is bleak as the new prison is a facility for detainees whose fate is decided.
"My children and I are suffering. The hopes that we had after hearing that Raif may be pardoned were so big that we do not know how to think," she says, in reference to the statement made by Swiss Secretary of Foreign Affairs Yves Rossier in November that a royal pardon from Saudi King Salman bin Abdulaziz Al Saud "is in the works".
"My children truly thought that their father will be with them before the end of the year," she says. "The new prison is made for those whose verdict is final. Our hopes were simply dashed."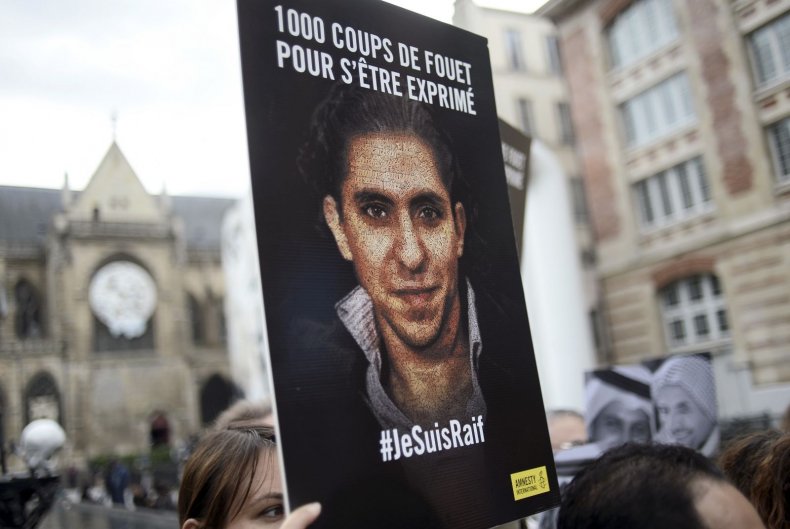 Haidar says she has not had any contact with Badawi since he was transferred to the new prison facility, but says she hopes "that he stopped his hunger strike," which by Tuesday would have lasted a week.
"Some sources inside the kingdom are saying that he had to stop it after he was moved to the prison," she continues. "I wish to God that this is true because I know he cannot bear the health consequences of a hunger strike."
Badawi's hunger strike could not be independently verified by Newsweek or rights group Amnesty International when requested. The identity of the prison Badawi is purported to have been transferred to remains unknown.
But Amnesty did say in an email statement released to Newsweek on Tuesday that "his prison transfer was expected and is part of an administrative decision to transfer him and other prisoners to a new prison in Jeddah."
The statement continued: "Amnesty International's assessment is that Raif Badawi's sentence became final in June 2015 when the Supreme Court upheld the sentence … Raif Badawi is a prisoner of conscience solely imprisoned for peacefully exercising his right to freedom of expression. Rather than being transferred to another prison, he should be released immediately and unconditionally."
Haidar will travel to a ceremony in the French city of Strasbourg on Wednesday to accept the Sakharov Prize on Badawi's behalf. The honor rewards freedom of thought and the recipient is chosen by the European Parliament.