Spanish PM Rajoy Punched in Face on Campaign Trail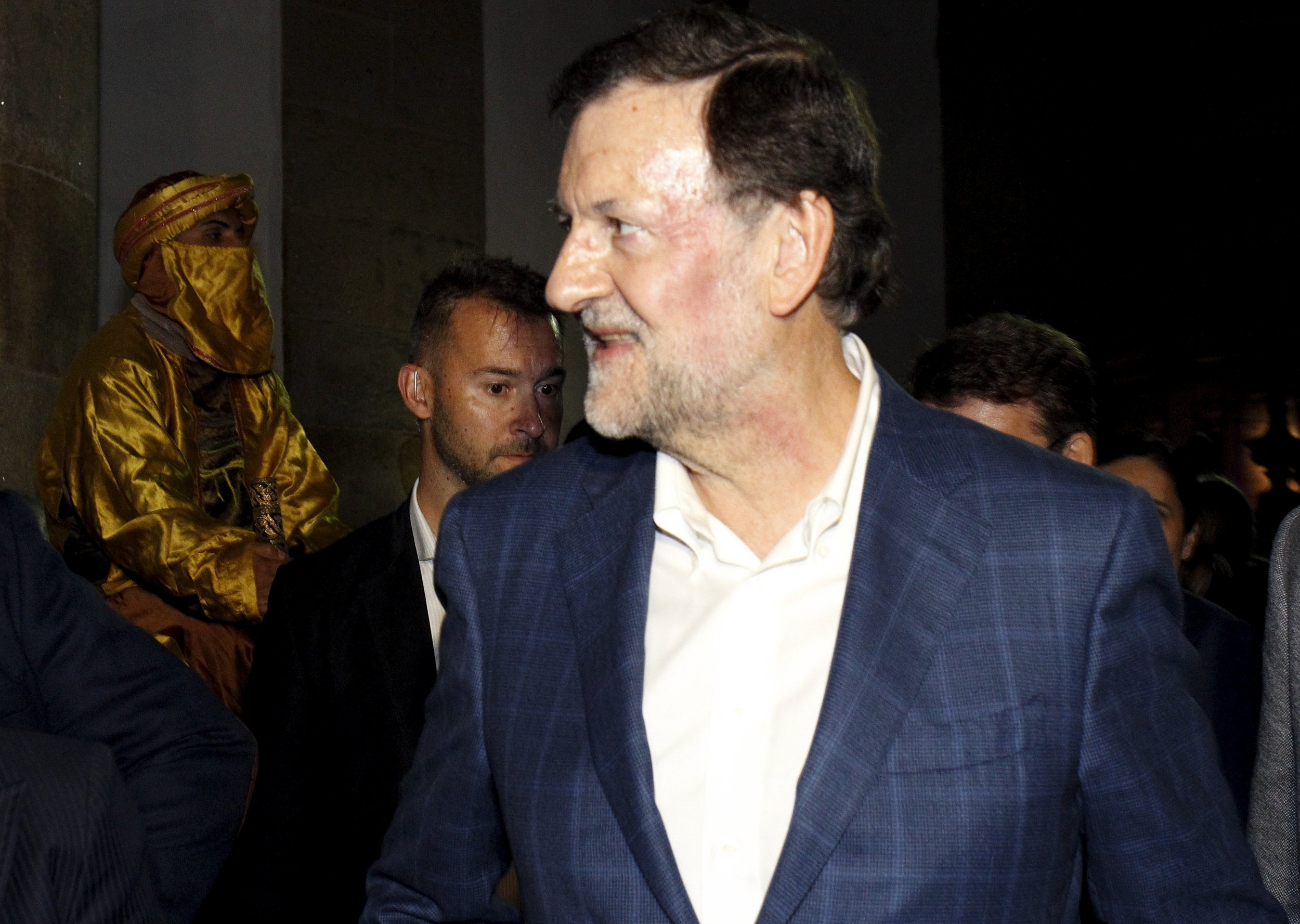 Mariano Rajoy, the Spanish prime minister, was punched in the face at a campaign event in his home region of Galicia on Wednesday, ahead of Sunday's general election, Reuters reported.
Video footage showed Rajoy, 60, the leader of Spain's People's Party (PP), being punched in the side of the head by a young man, whom police confirmed was a minor, while in the town of Pontevedra in northwest Spain. Rajoy's glasses were knocked off and he appeared with a red mark on his face, though a PP spokesman said he was unhurt.
The prime minister was sent messages of support by rival candidates, according to the Ciudadanos party, a rival center-right party to PP. Rajoy tweeted on Thursday that he was unhurt and asked that no "political conclusions" be taken from the incident.
Spain will hold a general election on Sunday, in which Rajoy's PP is not expected to get the 176 seats needed to hold a majority. The election looks set to produce a three-way stand-off between the PP, the opposition Socialist Workers' Party (PSOE) and Ciudadanos, with far-left Podemos also expected to make huge gains.
The PP has presided over a difficult economic period in Spain. Almost half of all jobseekers under 25 are unable to find work, meaning that Spain has one of the highest youth-unemployment rates in Europe, according to Reuters. Rajoy has also had to deal with growing calls in Catalonia for independence, with its autonomous regional assembly voting in favor of a resolution to split from Spain in November. The attempted secession process was later blocked by the Spanish Constitutional Court—a sign of the divisions between the region and Spain's central government over the issue.