Ram Trucks, Lucchese Team Up for Unique Branded Boot Line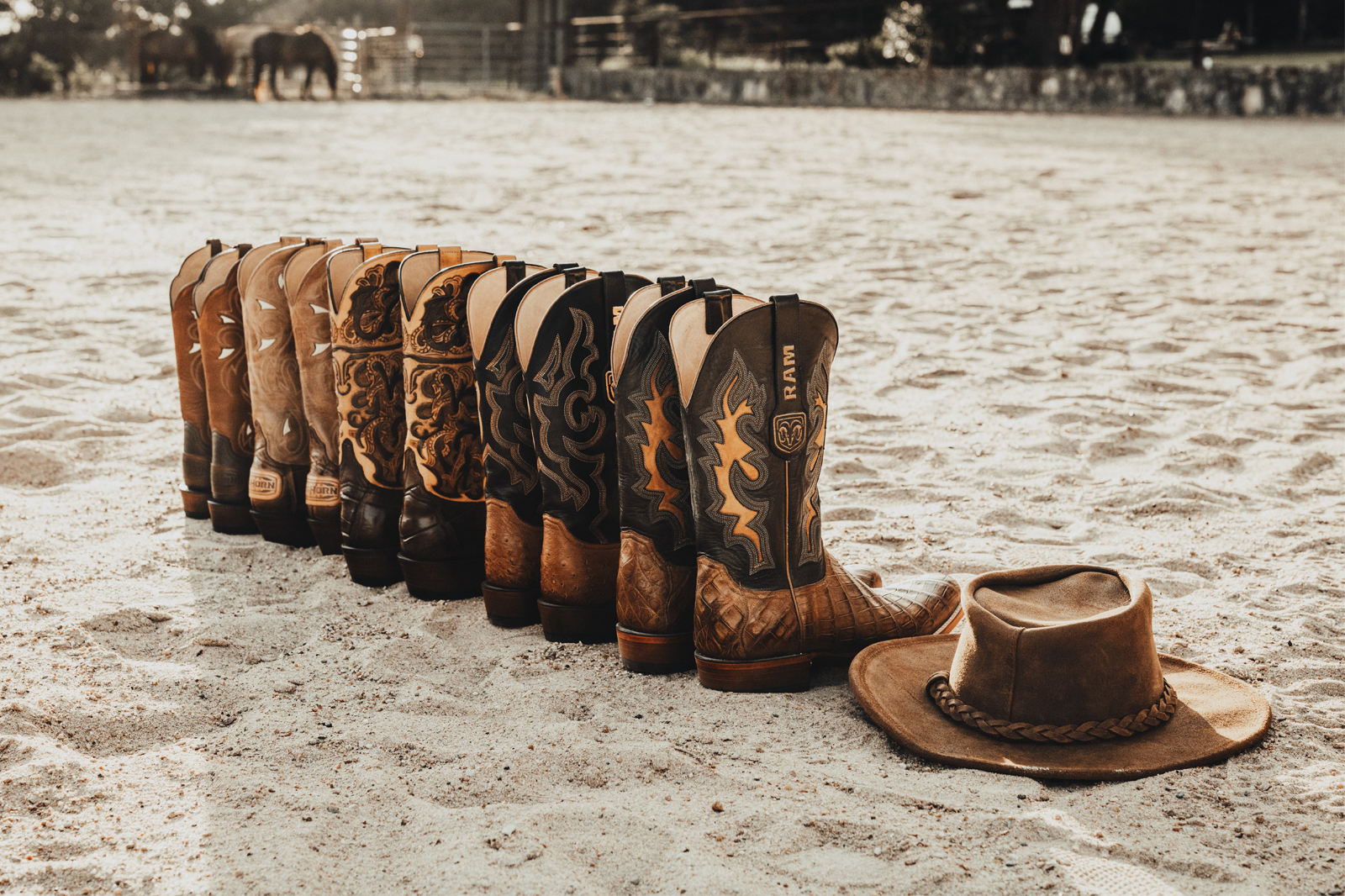 Ram Trucks and Lucchese have partnered to create a line of premium, western-infused and handcrafted boots unpaired by the 2021 Ram 1500 Limited Longhorn 10th Anniversary Edition.
The line is inspired by the high-quality interior offered in the truck, a story that starts a decade ago when the Ram design team wandered into Texas boot and saddle shops.
"Going into a boot shop and some of the saddle shops, and seeing the attention to detail, the creativity and the uniqueness, I knew that was fundamental to get into the Longhorn and even more so, play that up on the 10th Anniversary Edition," said Ryan Nagode, Chief Designer — Head of RAM Interiors.
Trey Gilmore, the Lucchese Director of Product Development and Men's Design, has designed boots for U.S. presidents, Hollywood celebrities and sports stars. The Ram collabroation presented a unique challenge.
My idea was to capitalize on and celebrate Lucchese and Ram Trucks, and take some of the best parts and pieces from a design aspect and bring them together, and be able to show the world a really fantastically designed piece of footwear that celebrates both brands and the history that they have," he said.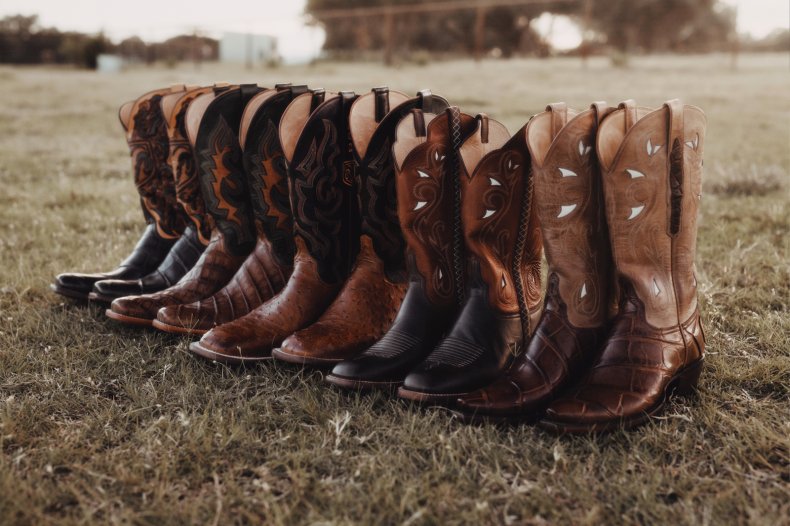 The designer referenced Mountain Brown leather-trimmed seats, laser filigree detail on suede door bolsters, brushed-zin antique console badging and Ram's logo to create the look of the new boots.
Those elements are key to what Nagode says ties the interior design to the emotional connection and authenticity of ranch life in the South. "You feel like you're on a ranch with the sunlight coming up in the morning, with the warm tones, the textures and the sensations. To us, it's more than just a product. We want you to get in there and feel," he said.
That feeling is a mix of rustic and refinement, a look Gilmore strived to get right during the bookmaking process. "The leather starts out very neutral, a kind of tan color, and with our hand-stain process, we mix all of our own dyes and colors and we do this coloring and finishing in-house. As you can see, that's pretty spot-on to that Mountain Brown interior," he said.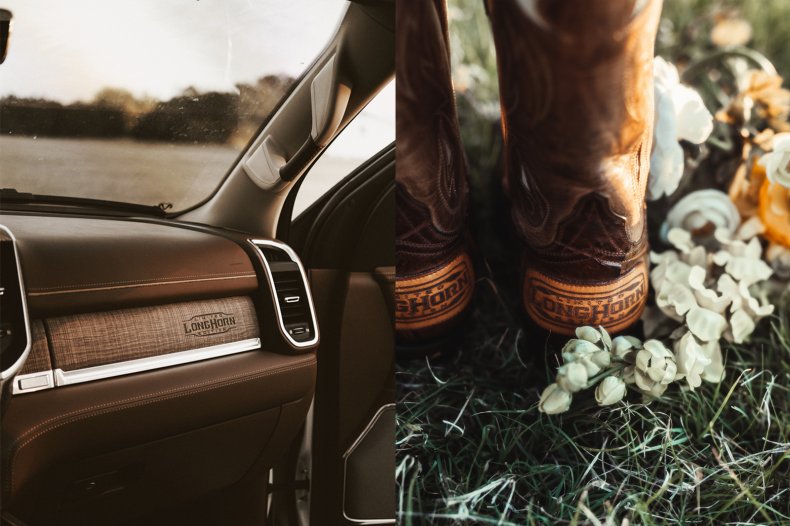 The Ram x Lucchese collection includes five boots, three men's styles and two women's styles. The men's styles include a tooled Western boot, caiman Horsemen boot, and ostrich Horseman boot.
The Ram Men's Tooled Western Boot is the most expensive, retailing for $2,495. It features a hand-tooled quarter and a giant gator vamp. The Ram Men's Caiman Horseman Boot ($995) features a hand cut inlay quarter and giant belly caiman vamp. The Ram Men's Ostrich Horseman Boot has a men's fancy stitch quarter, a hand stained ostrich vamp, and a $745 MSRP.
Women's boot options include the Ram Ladies' Giant Gator Western Boot, which features an inlayed quarter and giant gator vamp ($1,395), and a Ram Ladies' Horseman Boot with a side seam quarter and inlay with goat vamp ($695).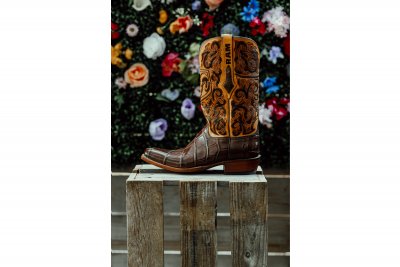 The full collection is now available for pre-order on the Lucchese website.