Who Is Ramin Khodakaramrezaei? Trucker Stalked, Killed Woman and Husband
Ramin Khodakaramrezaei, 38, broke into Zohreh Sadeghi and Mohammad Milad Naseri's home and shot them and himself dead, police said.
Police in Redmond, Washington, had been trying to serve a protection order on Khodakaramrezaei but had been unable to locate him.
He met Sadeghi on the Clubhouse app but she contacted police after he spent months making harassing and threatening phone calls.
A longhaul truck driver who became obsessed with a software engineer broke into her home and killed her, her husband and himself, police said.
Ramin Khodakaramrezaei, 38, of Texas, broke into the home Zohreh Sadeghi, 33, shared with her husband Mohammad Milad Naseri, 35, in Redmond, Washington. Khodakaramrezaei entered the property through a bedroom window in the early hours of Friday and shot the couple dead, Redmond Police Chief Darrell Lowe told reporters.
Sadeghi's mother called police around 1:45 a.m. after escaping the home and going to a neighbor's house, Lowe told reporters.
Responding officers saw Naseri collapsed in the doorway of the home, pulled him outside and realized he had been shot, Lowe said. They performed CPR, but he died at the scene. Officers found Sadeghi and Khodakaramrezaei dead from gunshot wounds inside the home, he said.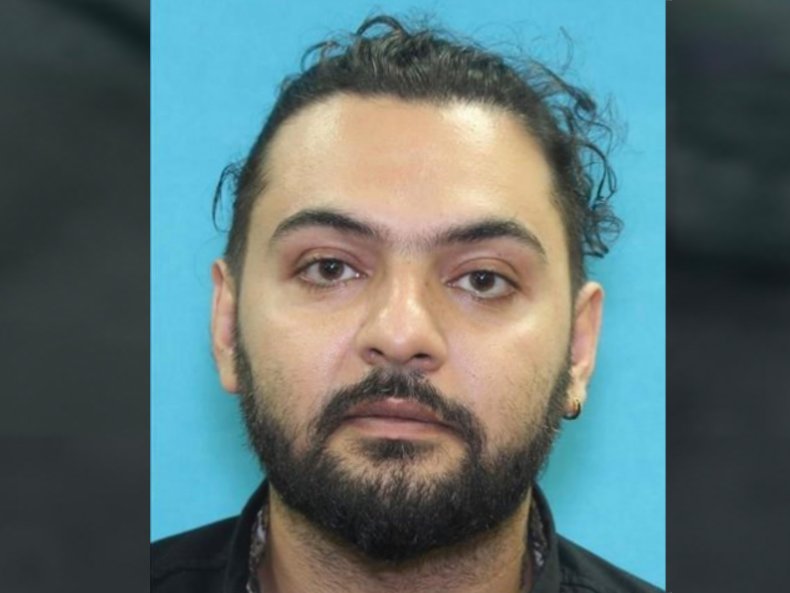 The deaths come as murder-suicides in the U.S. have reached record highs, with 2023 on course to top last year's total of 670 murder-suicides by gun.
Police were familiar with the couple and their residence because of an ongoing stalking investigation.
Lowe said officers had been trying to serve a protection order on Khodakaramrezaei but had not been able to locate him before the killings.
"This was an individual who, by virtue of his profession, moved from place to place so it was difficult to, I'll say, pin him down to a location," Lowe said. "It wasn't as though he was local and we had a local address to where we could either do surveillance or find him, serve the protective order.
"This is the absolute worst outcome for a stalking case. This is every victim, every detective, every police chief's worst nightmare."
Redmond police initially said Khodakaramrezaei began communicating with Sadeghi after listening to her podcasts.
But Lowe clarified that the two became acquainted after he heard her speaking on the app Clubhouse in a chatroom for Farsi speakers seeking work in the tech industry in late 2021. Sadeghi was a software engineer who had worked at Promontory MortgagePath before it shuttered in November, while her husband worked at Amazon.
Sadeghi met up with Khodakaramrezaei in person last summer, Lowe said.
She contacted police in December and then again in January after he began harassing her. Khodakaramrezaei once contacted Sadeghi more than 100 times in a single day, Lowe said, and he also showed up at her home with gifts.
After his behavior intensified, Sadeghi and Naseri obtained a protection order on March 3.
In her application for the order, Sadeghi said she feared for her and her family's life. She wrote that Khodakaramrezaei had threatened to show up at her home and set it on fire and said that he wouldn't stop contacting her until she died, The Seattle Times reported.
The document also detailed how he told her he had a history of domestic violence involving his ex-wife and was not afraid to break the law, BuzzFeed News reported.
Sadeghi also said she was worried about being able to respond in a crisis because she had had major back surgery that affected her mobility.
"All of this has caused me great distress and pain, and now I am suffering from a deep-seated fear for my safety. It has taken a toll on my recovery," Sadeghi wrote in the document.
ABC 13 reported Monday that Khodakaramrezaei's ex-wife said that he had told her about Sadeghi in 2022. The ex-wife, who did not want to be named, said Khodakaramrezaei told her he was dating Sadeghi and did not believe she was married.
She said he later told her that Sadeghi had broken up with him and that his behavior subsequently changed. He was crying the last few times she spoke with him, she said.
When speaking to reporters, Lowe emphasized that a restraining order is "simply a piece of paper" that allows police to take action if someone violates it.
"But a piece of paper does not protect a person when someone is intent on causing them harm," he said.
Newsweek has contacted Redmond Police for further comment.
If you or someone you know is considering suicide, please contact the 988 Suicide and Crisis Lifeline by dialing 988, text "988" to the Crisis Text Line at 741741 or go to 988lifeline.org.