Putin Ally Issues Chilling Warning After Bryansk 'Terrorist Attack'
Ramzan Kadyrov, the head of Russia's Chechen Republic, has issued an ominous warning after Russia accused Ukrainian "saboteurs" of crossing into Russia's southern region of Bryansk and taking hostages.
"It is necessary to deal with all participants in the sortie to the Bryansk region in the most severe way, as harshly and even cruelly as possible," Kadyrov wrote on his Telegram channel on Thursday.
Earlier, Russian President Vladimir Putin said the country was fighting off a "terrorist attack" in the region, which is located near Russia's border with Ukraine, and vowed to take action against the group that he said had fired at civilians. Ukraine has accused Russia of staging a false "provocation."
Kadyrov appeared to be calling out the weakness of the Russian defense ministry's reaction to the incident.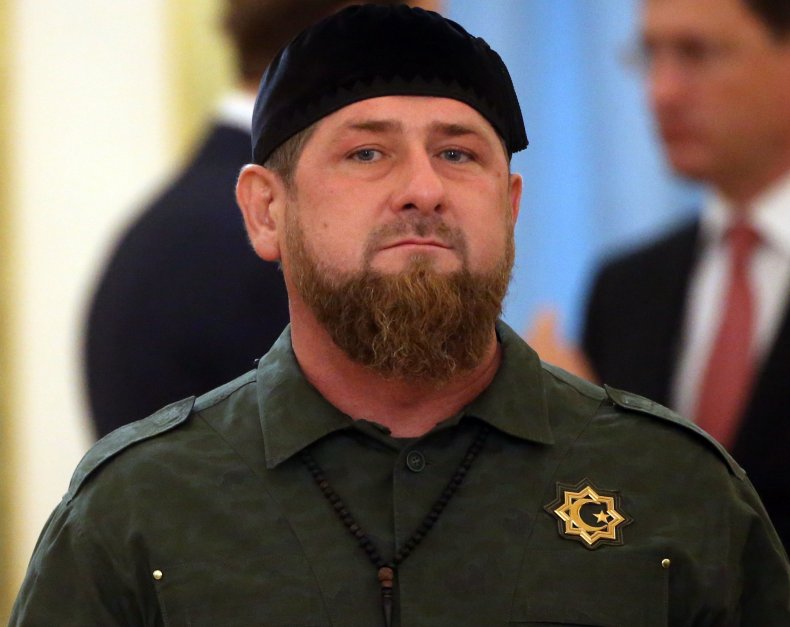 "Shoot to kill," wrote Kadyrov. "To deal not only with them, but also to bring to justice their families, who may live in Russia."
Kadyrov continued his lengthy post by calling for civilians to be bombed.
"No flirting with terrorists. Do not let them leave, punish them on the spot and neutralize them forever, and then take retaliatory measures against Kyiv. Just bomb all the points that are directly or indirectly related to this attack," he said. "And you don't need to look that there may be civilian objects nearby."
"If the enemy treats the defenseless in this way, then we do not need to beat around the bush," Kadyrov continued. "Further, it is already a war without rules, which is unleashed and imposed on us by the diabolical regime of Ukraine."
The Chechen leader said he believes martial law should be introduced "in some regions with a maximum level of response instead of the currently established average."
"Yes, it may be inconvenient for local residents, but they will be safe," he added. "This is my opinion, and our command, of course, knows better."
Earlier, in a televised address, Putin accused the group targeting of civilians.
"They saw that it was a civilian car. They saw that civilians and children were inside. They opened fire on them. These are exactly the people who see their goal in depriving us of our historical memory, our history, our traditions and language," Putin said.
"They won't achieve anything. We will crush them," he added.
Two videos circulating on social media showed armed men calling themselves the "Russian Volunteer Corps" (RDK). The men said they had crossed the Russia-Ukraine border to fight what they called "the bloody Putinite and Kremlin regime," and said they did not shoot at civilians or take hostages.
Those reports were "a lie of the Kremlin propagandists," the men said.
Do you have a tip on a world news story that Newsweek should be covering? Do you have a question about the Russia-Ukraine war? Let us know via worldnews@newsweek.com.
Update 03/02/23 9:55 a.m. ET: This article was updated with additional information.