Chechnya's strongman leader Ramzan Kadyrov has raised and dismissed a rumor about Russian President Vladimir Putin's health.
In an audio recording posted Wednesday to his Telegram social media channel, Kadyrov said that he had "read that our president had fallen into a coma" and that "they are looking for a replacement right now."
Since Putin ordered the invasion of Ukraine on February 24, there has been much speculation about whether the Russian president is ill. Scenes of him gripping the edge of a table on April 21 during a meeting with his defense minister Sergei Shoigu added to the rumor mill. The Kremlin has repeatedly said that Putin is in good health.
Kadyrov, a Putin loyalist whose soldiers are fighting in Ukraine, described the idea of Putin being in a coma as "ridiculous nonsense" and said that he had "recently" spoken with him. "He has a very cheerful voice, a commanding voice, and he is ready to complete the special operation without harming the Ukrainian people and the state as much as possible," Kadyrov said in his post.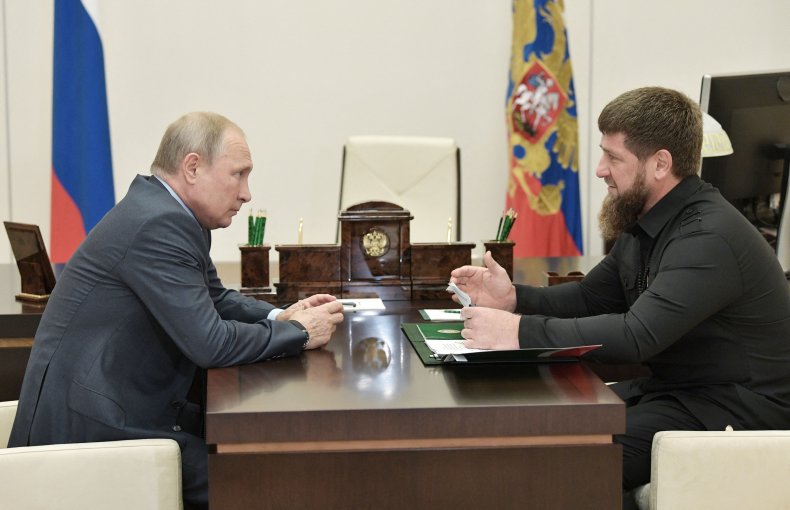 In a warning to those spreading such rumors, the leader of the predominantly Muslim republic in Russia's Caucasus region said, "I advise you that it is better to shut your mouths."
"May Allah grant our president a long life, health, happiness and good luck," Kadyrov said at the end of the 69-second recording in Russian, in which he frequently used the Chechen filler word "don."
Kadyrov did not specify where he had read the rumor in his Telegram post which, as of Thursday afternoon, had received more than 29,000 likes.
However, the Ukrainian publication Obozrevatel cited anonymous Russian intelligence sources in a report on Tuesday alleging Putin had fallen into a coma after an unsuccessful surgical intervention to remove a cancerous tumor. But this was dismissed in the same publication on Wednesday by Ukrainian internal affairs ministry advisor Viktor Andrusiv who said reports about Putin's alleged health problems often appear before a big speech.
Andrusiv said he expected Putin to speak at a plenary session of the St. Petersburg International Economic Forum (SPIEF) on Friday.
In other unverified claims, political analyst and Kremlin critic Valery Solovei said Putin has cancer, Parkinson's disease, and underwent emergency surgery in February 2020. New Lines magazine reported tapes of an unnamed oligarch saying Putin was "very ill with blood cancer."
Meanwhile, as Newsweek reported earlier this month, a classified U.S. intelligence report said that Putin had undergone treatment in April for advanced cancer.
Newsweek reached out to the Kremlin for comment.