On a Friday Fox News Alert, Senator Rand Paul (R-Ky.) expressed his disappointment in the attack authorized by President Donald Trump which killed Iranian General Qassem Soleimani. Paul professed that he feared the attack would lead to an escalation in hostilities between Iran and the United States, and that American soldiers "deserve better than an undeclared war with Iran."
"You could say that Soleimani was plotting to attack the U.S. It may well be true. But with his death, do you think it's more or less likely that Iran and their militias and their proxies will attack the U.S.? I would argue that it's much more likely," Paul told host Neil Cavuto.
Paul felt that should Iranians kill U.S. soldiers and America respond to those deaths, a further escalation would happen. He said that in his opinion, without congressional support and a declaration of war behind the mission, "you get a mission of escalating,intermittent violence, but it really has no purpose or plan."
"The president said he didn't want to perpetual war in the Middle East, but he's adding more and more troops. If you don't want perpetual war, you don't keep sending more targets over there."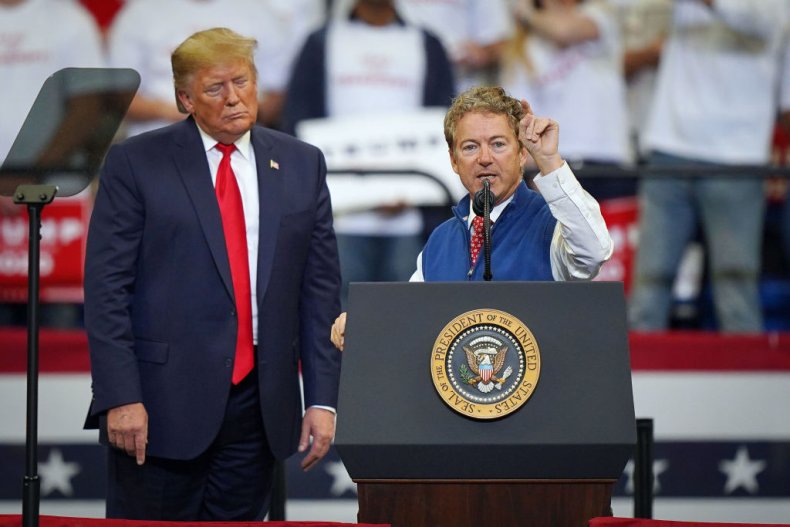 Neil Cavuto then quoted Tulsi Gabbard that the president had violated the constitution by declaring an act of war against Iran and asked Paul if he agreed.
"What happens when Iran, unfortunately, responds and kills some of our soldiers? Will that be an act of war, and will a state of war exist?"
While Paul agreed that Soleimani had participated in proxy wars, "what happens with his death is that we're sending thousands of troops, which is thousands more targets for them to shoot at. With the death of Soleimani, there's the death of diplomacy," he said.
"All talk is gone now. You can't kill a major general of another country and expect that they're going to sit down at the table and discuss with you."
When Caputo asked Paul if he'd spoken to the president recently, Paul was direct and said that he hadn't, stating that Trump had accepted "unfortunate counsel from people who have been advocating for regime change in Iraq for years. Lindsey Graham's been wanting to topple the government in Iran for years. They toppled the government in Iraq and I think the president realizes that toppling the government in Iraq actually made the government in Iran stronger."
Paul has supported a number of President Trump's policies in the senate and has strongly supported Trump during his recent impeachment crisis, even going so far as to demand the name of the whistleblower be released. Paul has also campaigned for President Trump in Kentucky, where Paul is a senator.
Newsweek reached out to the White House for a comment, but did not hear back at press time.