New York Police Department Officer Randolph Holder Remembered at Wake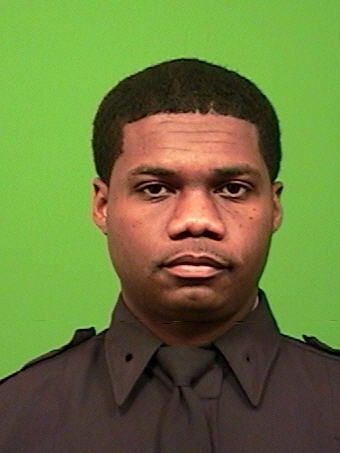 Members of the New York Police Department are paying their respects on Tuesday to Randolph Holder, an officer who was killed last week in the line of duty, at his wake in Jamaica, Queens.
Holder was fatally shot in the head around 8:30 p.m. on October 20 while pursuing a robbery suspect in East Harlem. The suspect, 30-year-old Tyrone Howard, is alleged to have killed Holder during a gunfight, according to the NYPD.
Related: Police Identify Suspect in Fatal NYPD Shooting
Howard, who had prior gang-related offenses, has been charged with first-degree murder and robbery.
Holder, 33, was a native of Guyana. The five-year NYPD veteran was a third-generation cop. He is the fourth NYPD member killed on the job in less than a year.
An officer in PSA 5, who declined to be named, didn't work closely with Holder, but says that as far as Holder's attitude, he said hello to everyone, and was known for being "compassionate."
"He just loved what he did," the officer says. "He wanted to be successful."
Freddy Mojica, pastor for Police Service Area 5, where Holder worked, describes the mourning process as harrowing.
"It's part of your life that's been taken away—an untimely death," he says. "We all have felt it in the precinct, in the community."
Mojica describes Holder as a "righteous" man who would take the time to say "hello" when they ran into each other. "He is a Christian,"Mojica says. "He is a true man of God—everybody loved him."
"He's just another innocent man who's out there protecting the community—even those who kill police," Mojica later said.
This story will be updated throughout the day.
New York Police Department Officer Randolph Holder Remembered at Wake | U.S.