Rare Banksy SWAT Van Mural Sells for £218,000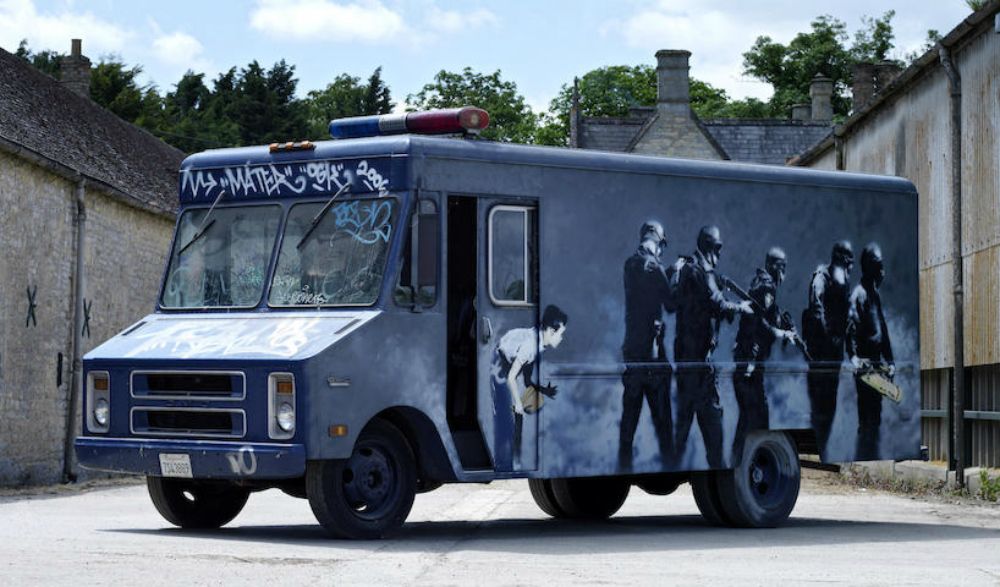 A SWAT van spray-painted by Banksy and exhibited in public only once in 2006 has sold for £218,000 ($292,000) at auction.
The elusive artist's work, sold by Bonhams auction house in London, conveys his anti-establishment message with irreverent humor; one side of the van features a team of heavily uniformed military men about to be outsmarted by a young trickster. The other side features Dorothy, the protagonist from The Wizard of Oz.
The SWAT van was the centerpiece of Banksy's debut U.S. exhibition in Los Angeles in 2006. The guest list for the event included A-list stars such as Brad Pitt, Angelina Jolie and Cameron Diaz.
Bonhams estimated the SWAT van would sell for £200,000 to £300,000.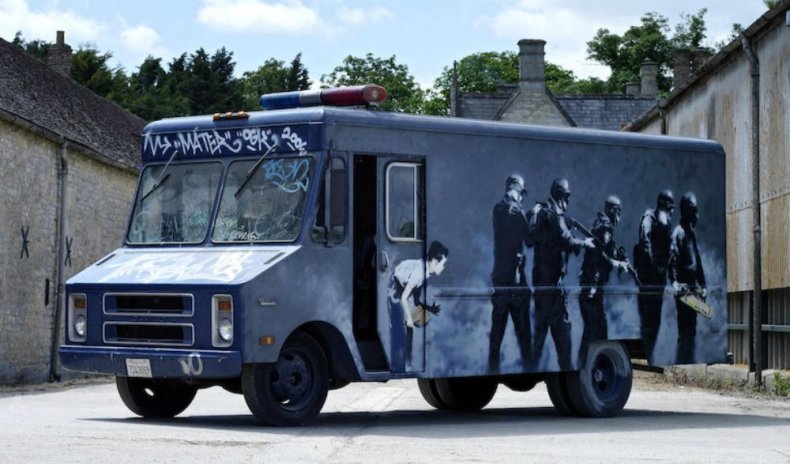 "All of Banksy is on show here: his bravado, his imagination, his technical prowess, his confidence and his willingness to put his head above the parapet and use truth as a weapon," said Ralph Taylor, Bonhams' senior director of post-war and contemporary art.
In November 2015, a print of Banksy's iconic "girl with a balloon" street art sold for £56,250 ($75,540). It had been expected to fetch somewhere between £20,000 and £30,000.