'I'm Proud of You': Barack Obama Gives Rashida Tlaib, Other Congress Newbies a Pep Talk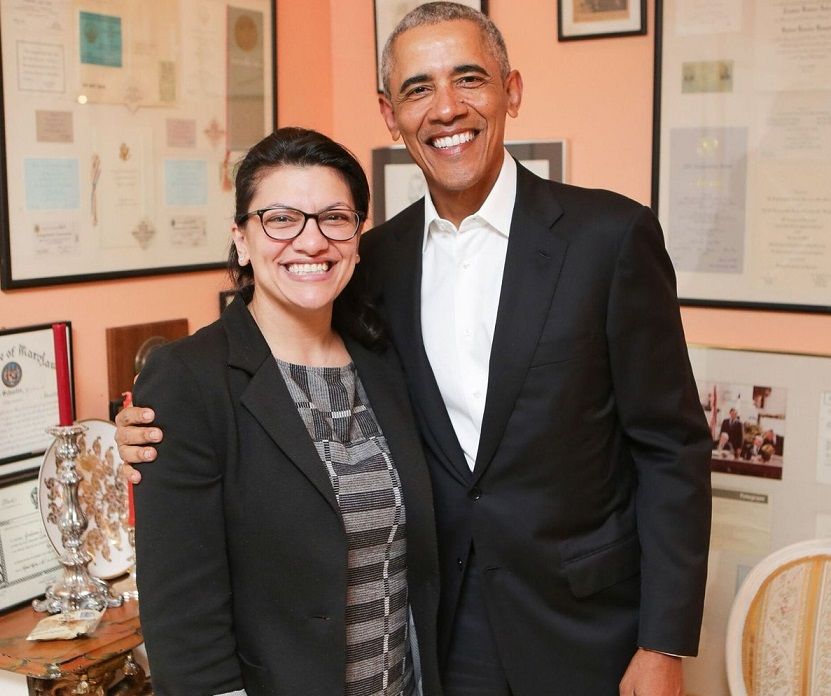 Representative Rashida Tlaib described what it was like to meet with Barack Obama, after the former president spoke with freshmen Democratic members of Congress at an informal meet-and-greet in Washington earlier this week.
The Detroit congresswoman was one of more than 60 Democratic freshmen who met with Obama at the event, which was arranged by House Speaker Nancy Pelosi, on March 25.
"Barack Obama met with us new members of Congress, and we had a thoughtful discussion about serving our country," she tweeted while sharing a picture of the two of them together. "The best part was when he looked straight at me and said, 'I'm proud of you.'"
The former president also tweeted his thoughts on meeting the latest batch of House Democrats.
"It's a young, diverse class, stocked with a bunch of my campaign and administration alums who've taken the torch. This group is going to be driving progress for a long time to come," he wrote.
According to reports, Obama used the event to warn the freshmen about the cost of some of the policies that have attracted media attention.
"He said we [as Democrats] shouldn't be afraid of big, bold ideas—but also need to think in the nitty-gritty about how those big, bold ideas will work and how you pay for them," a person who was present at the reception told The Washington Post.
While not mentioning any by name, it was believed that Obama was referring to the Medicare for All and Green New Deal policies.
The U.S. Senate recently voted against the Green New Deal bill 57-0, with 42 Democratic senators voting "present" rather than "yes" or "no," foiling Senate Majority Leader Mitch McConnell's attempt to get them on the record.
Representative Alexandria Ocasio-Cortez addressed concerns about its cost while giving a speech to the U.S. House Committee on Financial Services. She said the U.S. would end up paying for the cost of climate change whether the bill passed or not.
"As towns and cities go under water, as wildfires ravage our communities, we're going to pay. And we have to decide whether we're going to pay to react, or pay to be proactive," she said.
According to an estimate from the American Action Forum, a center-right think tank, the Green New Deal could cost taxpayers between $50 trillion and $93 trillion over a 10-year period, although this figure has been questioned.
"I'd say that it is way too early to even pretend to put cost estimates on the Green New Deal. It's at this point a still-amorphous construct," Josh Bivens, director of research at the labor-funded Economic Policy Institute, told FactCheck.org.